One of my absolute favorite features in my new phone, is the Windows Phone 8 Kids Corner.
Built directly into the operating system, Kids Corner is a feature that grants your little ones access only to the apps, games, videos, and music you choose for them, so you can relax and let them play.
It's so easy to open. On the lock screen, slide left instead of unlocking the phone. The Kids Corner screen appears, then slide that up to open.
The items you've set for Kids Corner appear on the screen, and you can select what you want to open. The nice thing is that if you have apps with ads, it won't allow your child to click on and open the ads.
Your child can open and close any of the items in Kids Corner, but doesn't have access to rest of your phone.
I just open Windows Phone 8 Kids Corner and hand Andrew my phone. He loves to watch Netflix and play the piano on it. One of the only times Andrew sits still is when he's playing with my phone.
I think we've created a monster.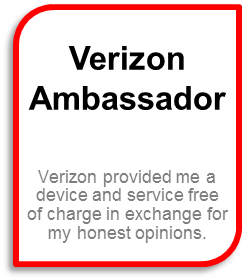 **Disclaimer** I am a Verizon Wireless Ambassador. I received a wireless device and phone/data plan free of charge to use for review and evaluation of Verizon Wireless products and services. As part of the program, I was asked to share my opinions with others, however, my opinions are my own. Please contact vzw@comblu.com with any questions about the Verizon Wireless Ambassadors' Program.
br>