Earlier this week, The Nerd and I had the chance to attend the Verizon Wireless 4G4Hunger Dallas event. You may remember last year's 4G4Charity event. This was a different take on that event, and it was a lot of fun!
Verizon Wireless asked four powerhouse chefs to test the hottest Verizon tablets and smartphones and give them the chance to win $4G for their chosen hunger-relief charity.
The real star of the event was the food. It was so good! My favorite with the brisket tacos from Tacos and Avocados. My mouth is watering just at the thought of it — bleu cheese, brisket, caramelized onions in a homemade corn tortilla, topped with sweet potato straws. YUM.
I even had the chance to meet the winner, Jason Boso, chef of Twisted Root Burger Company. He received a $4,000 check benefiting his hunger-relief charity, Hunger Busters!
We had such a great time. I love that Verizon Wireless is giving back to our community through events like this!
Unless otherwise noted, all photos were taken on my Windows 8X from Verizon Wireless! I am loving this phone and it's awesome camera!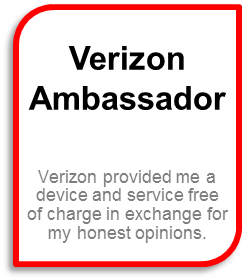 **Disclaimer** I am a Verizon Wireless Ambassador. I received a wireless device and phone/data plan free of charge to use for review and evaluation of Verizon Wireless products and services. As part of the program, I was asked to share my opinions with others, however, my opinions are my own. Please contact vzw@comblu.com with any questions about the Verizon Wireless Ambassadors' Program.
br>