EDITED: The contest is now closed.
Let's continue the epic-ness of July by giving away some more ARCs, shall we?
Don't worry — I have lots more to give away! I'm thinking we'll do two per week until I'm all out. How does that sound?
This week, I've chosen two ARCs that I, personally, can't WAIT to read!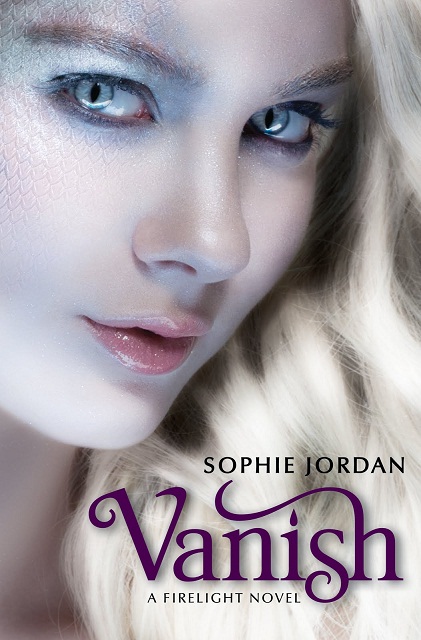 "To save the life of the boy she loves, Jacinda did the unthinkable: She betrayed the most closely-guarded secret of her kind. Now she must return to the protection of her pride knowing she might never see Will again—and worse, that because his mind has been shaded, Will's memories of that fateful night and why she had to flee are gone.

Back home, Jacinda is greeted with hostility and must work to prove her loyalty for both her sake and her family's. Among the few who will even talk to her are Cassian, the pride's heir apparent who has always wanted her, and her sister, Tamra, who has been forever changed by a twist of fate. Jacinda knows that she should forget Will and move on—that if he managed to remember and keep his promise to find her, it would only endanger them both. Yet she clings to the hope that someday they will be together again. When the chance arrives to follow her heart, will she risk everything for love?

In bestselling author Sophie Jordan's dramatic follow-up to Firelight, forbidden love burns brighter than ever."

– Description from GoodReads

Release Date: Sept. 6, 2011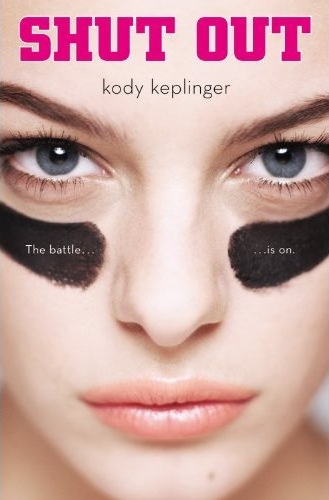 "Most high school sports teams have rivalries with other schools. At Hamilton High, it's a civil war: the football team versus the soccer team. And for her part, Lissa is sick of it. Her quarterback boyfriend, Randy, is always ditching her to go pick a fight with the soccer team or to prank their locker room. And on three separate occasions Randy's car has been egged while he and Lissa were inside, making out. She is done competing with a bunch of sweaty boys for her own boyfriend's attention.

Lissa decides to end the rivalry once and for all: she and the other players' girlfriends go on a hookup strike. The boys won't get any action from them until the football and soccer teams make peace. What they don't count on is a new sort of rivalry: an impossible girls-against-boys showdown that hinges on who will cave to their libidos first. And Lissa never sees her own sexual tension with the leader of the boys, Cash Sterling, coming.

Inspired by Aristophanes' play Lysistrata, critically acclaimed author of The Duff (Designated Ugly Fat Friend) Kody Keplinger adds her own trademark humor in this fresh take on modern teenage romance, rivalry and sexuality."

– Description from GoodReads

Release Date: Sept. 5, 2011
The Contest:
There will be two winners.
Winner #1 will receive an Advanced Reader's Copy of Vanish by Sophie Jordan.
Winner #2 will receive an Advanced Reader's Copy of Shut Out by Kody Keplinger.
The Rules:
Only one entry per person.
The contest is open INTERNATIONALLY.
Contest ends on 7/27/11 at 11:59 PM CST.
You DO NOT have to be a follower of my blog to enter. Google Friend Connect has been wonky lately and I'm not going to require it for this contest.
You receive 1 entry for filling out the contest form.
Fill out the form below to enter. Do not leave your entry in the comments.
If you have any questions, you can consult my contest policy.
Increase Your Chances:
Complete the following tasks to increase your chances to win!
+2 – Become a follower of The Nerd's Wife on Google Friend Connect. Just click the "Join This Site" button in my sidebar and sign in with your Google, Twitter or Open ID Account.
+2 – Subscribe to The Nerd's Wife via FeedBurner. Enter your email address in the Subscribe Via Email box in my sidebar.
+2 – Become a fan of The Nerd's Wife on Facebook.
+2 – Follow me on Twitter.
+3 – Tweet about this contest. Sample tweet: Win ARCs of Vanish by Sophie Jordan and Shut Out by Kody Keplinger from @thenerdswife: http://su.pr/2LXiCh #EpicJulyARCs
Contest Ends Wednesday, July 27 at 11:59 p.m. CST.
Winner will be announced on or around July 28 and the books will be sent soon after.
Want another chance to win? Enter my Stephanie Perkins Giveaway! Ends on 7/20.
Thanks for looking!
br>