Disclosure: I am a member of the Netflix Stream Team, and was provided with a year of service and an Apple TV. Each month, I'll be participating in challenges. All opinions are my own.
This month, Netflix encouraged us to share something that we loved when we were children with our kids. I thought this was a perfect opportunity to show off that I once was a kid, seeing as how my son recently asked me "Mom, are you as old as the dinosaurs?"
We made a family night of it. With all of our crazy schedules, it has been really hard to make time for one another and this made for some awesome quality time. We watched some Curious George, ate popcorn, and made Shrinky Dinks.
Shrinky Dinks were so fun! My kids are still talking about them. I love how each boy was able to express his artistic point of view. They were so focused. They were definitely using their brain power!
Netflix has such a great selection of shows from our childhood. It was such a great time reminiscing of "the good 'ole days."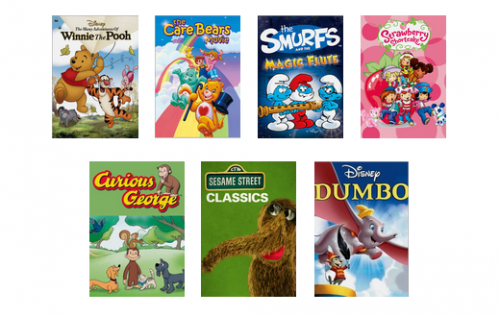 1. The Many Adventures of Winnie the Pooh
2. The Care Bears Movie
3. The Smurfs and the Magic Flute
4. Strawberry Shortcake
5. Curious George
6. Sesame Street
7. Dumbo
What would you #TBT with your kids?
br>