Disclosure: Complimentary products were received to facilitate this review. All opinions are mine.
If you ask my toddler what he wants to be for Halloween, you might get one of three responses, depending on his mood: Power Ranger! Teenage Mutant Ninja Turtle! Avengers! We popped into our local Spirit Halloween store the other day, and left with two different costumes so that he has choices on Halloween.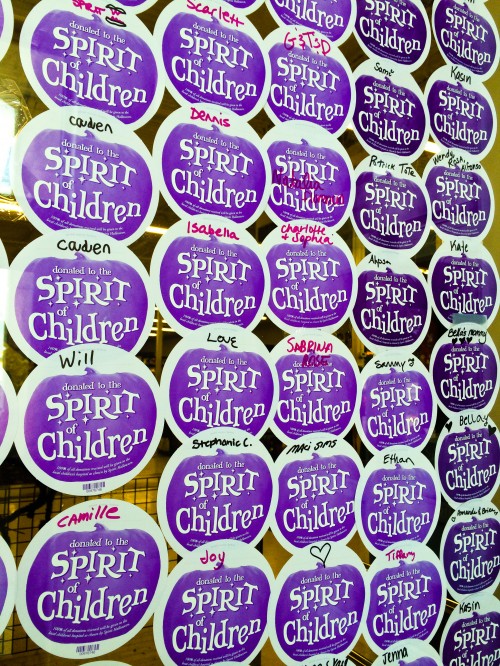 While there, I was impressed with their philanthropic Spirit of Children program, which brings fun and funding to hospitals across the country for children who otherwise would not be able to celebrate. When shopping at Spirit, you can choose to donate as little as $1. This year Spirit of Children's goal is to raise $5.2 million nationally, bringing its total contribution to $21 million.
Hospitals in the Dallas area that will benefit from the funds raised include Children's Medical Center, where a Halloween party was held this week for patients. So fun!
After our shopping trip, Andrew couldn't wait to get home and try on his new costumes. He chose a Power Rangers Megaforce Red Ranger Costume and a Iron Man Costume.
We had a lot of fun pretending to be the Avengers and fighting Moogers in our backyard.
Andrew's choices were right on-trend with some of the most popular costumes this holiday season. Check out the list below!
2014 Top Costumes
New Disney characters like Frozen's Elsa, Anna and Olaf
Official Game of Thrones (exclusive license)
DIY costume themes around Harlequin, Burlesque, Punk, Leopard and more
Disney Princesses including Ariel, Rapunzel and Merida
The Walking Dead (exclusive license)
Nostalgic Characters such as Dr. Seuss's Cat in the Hat and Where's Waldo
Superheroes including Batman, Captain America, Spiderman and Transformers
What do your kids want to be for Halloween?
Check out these fun Halloween ideas!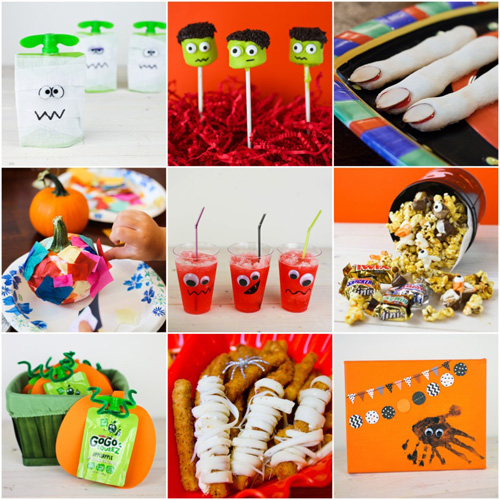 Mummy Applesauce Pouches | Frankenstein Marshmallow Pops | Dead Lady Fingers
Patchwork Pumpkins Craft | Monster Mash Punch | Spooky Candy Caramel Corn
Pumpkin Applesauce Pouches | Mummy Chicken Fingers | Spider Handprint Craft
br>