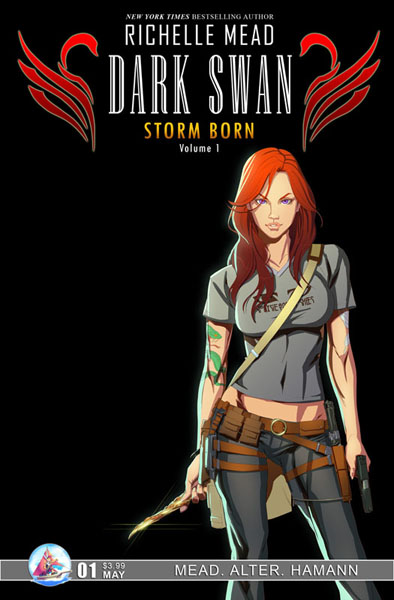 Today, I have the chance to share a sneak peek at the comic book adaptation of Storm Born by Richelle Mead.
Storm Born is the first book in the Dark Swan urban fantasy series, where we are introduced to Eugenie Markham, a freelance shaman who battles the ghosts and fey that sneak into our world from the Otherworld.
When an alarming prophecy suddenly makes her every Otherwordly creature's object of desire, Eugenie must dodge their advances while also fighting a dark power rising within her.
I loved the Vampire Academy series by Richelle, and it is always really cool to see a novel adapted into a comic book.
And now…how about some scenes?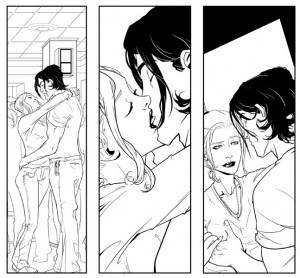 Ooohhh…a make-out scene right off the bat? Slow down there, girl.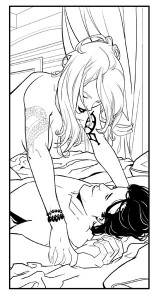 Wow. Looks steamy.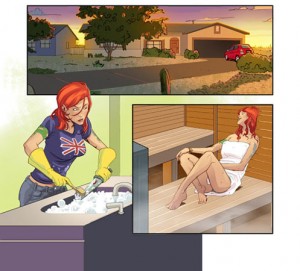 And here we see that Eugenie is just your regular ol' gal…who battles ghosts and fey.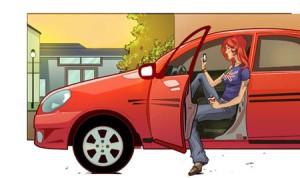 And checks her messages in her car.
The comic book will be released May 18 in comic book stores (you all know my love of comic book stores!). It is produced by Sea Lion Books.
Do you ever read comic book or graphic novel adaptations of your favorite books? What's been your favorite?
br>