I'm in Halloween crafting mode and have lots of fun ideas to share with you over the next several weeks. I am all about displaying photos in a fun, creative way during the holidays, and this Spooky Googly Eyes Halloween Frame is exactly that!
I was inspired by this list of googly eye crafts but I wanted to put my own twist on them. I really like the way they turned out. Just the right bit of spooky and cute.
Spooky Googly Eyes Halloween Frame
Supplies:
4×6 wooden frame
Black paint
Small googly eyes
Medium googly eyes
Large googly eyes
Clear glue
Directions:
Paint the frame black and allow to dry.
Add a line of glue along the inside edge of the frame and place the small googly eyes around it. It's much easier to add a line of glue than to try to glue each eye individually. Place the small eyes all the way around the inside of the frame.
Next, add a line of glue and place the medium googly eyes in a row around the smaller ones.
Add three large googly eyes to each corner in a diagonal line.
Lay it flat to dry completely.
Isn't it fun?
Want to have even more fun? You can really take this project to the next level by finding a fun photo and adding googly eyes to it.
Too fun!
Here's another fun Halloween project: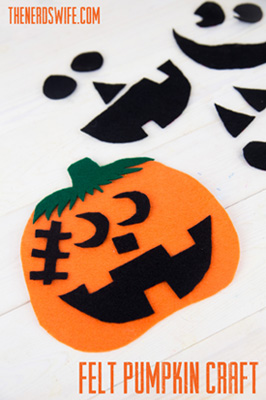 Felt Pumpkin Preschool Craft
And check out these other fun Halloween ideas!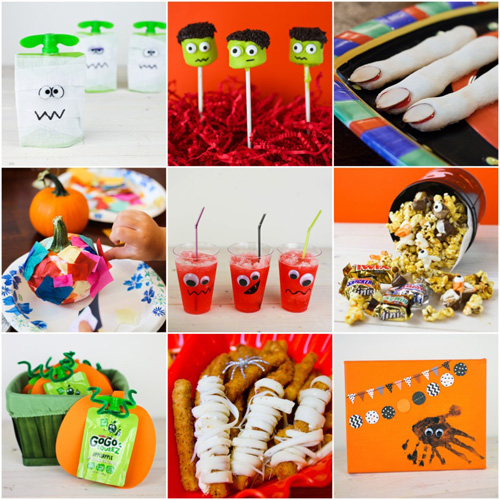 Mummy Applesauce Pouches | Frankenstein Marshmallow Pops | Dead Lady Fingers
Patchwork Pumpkins Craft | Monster Mash Punch | Spooky Candy Caramel Corn
Pumpkin Applesauce Pouches | Mummy Chicken Fingers | Spider Handprint Craft
br>