Disclosure: I partnered with Nebraska Furniture Mart to share this slow-cooker lasagna recipe. All opinions are my own.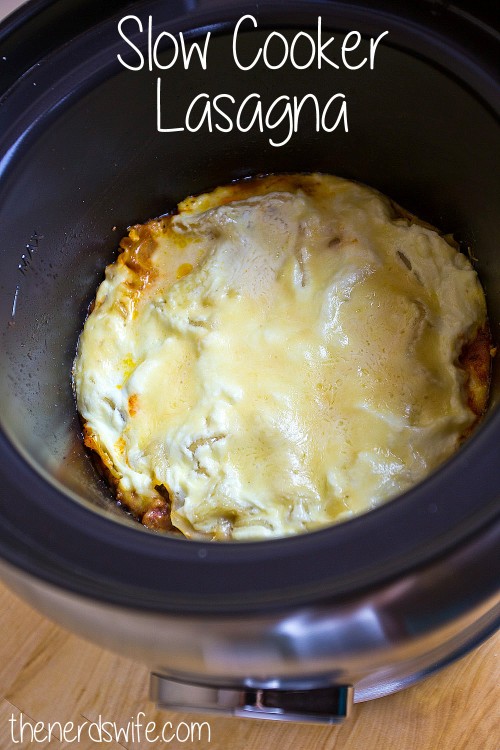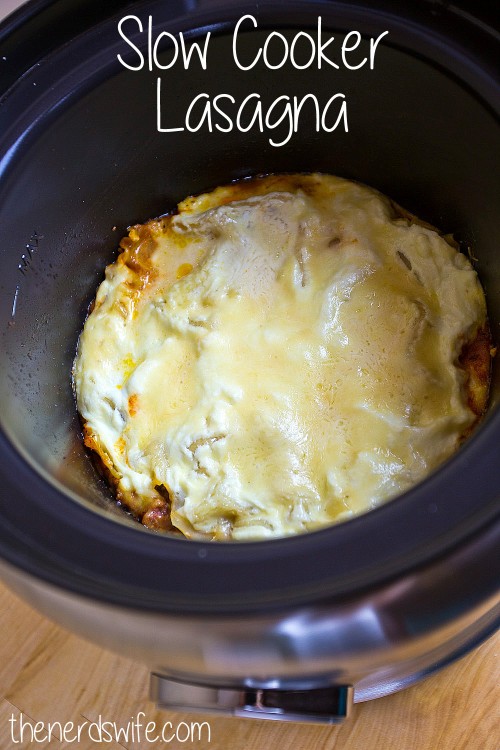 Slow Cooker Lasagna is one of my favorite one-pot recipes — just add the ingredients and let it simmer, and you've got a yummy meal ready in just a few hours!
A few weeks, ago, I was invited to learn more about KitchenAid appliances at Nebraska Furniture Mart. They let me choose one to take home, and I couldn't wait to get my hands on the KitchenAid Multi Cooker.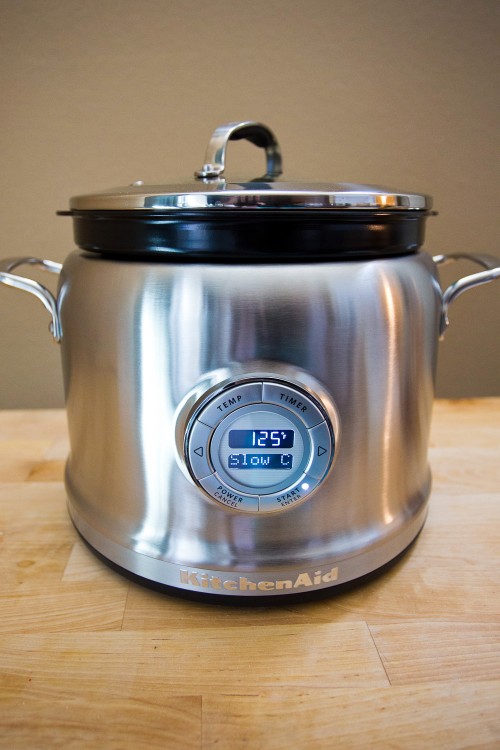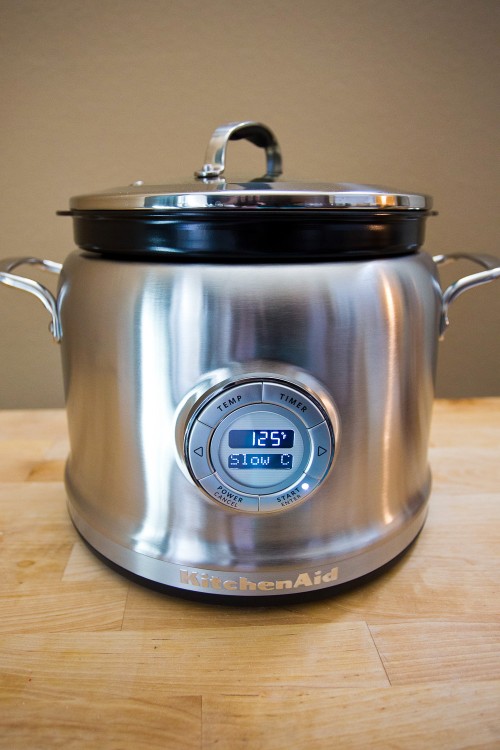 This small appliance is *perfect* for making one-pot meals. It functions not only as a slow cooker, but a steamer, rice cooker, and more!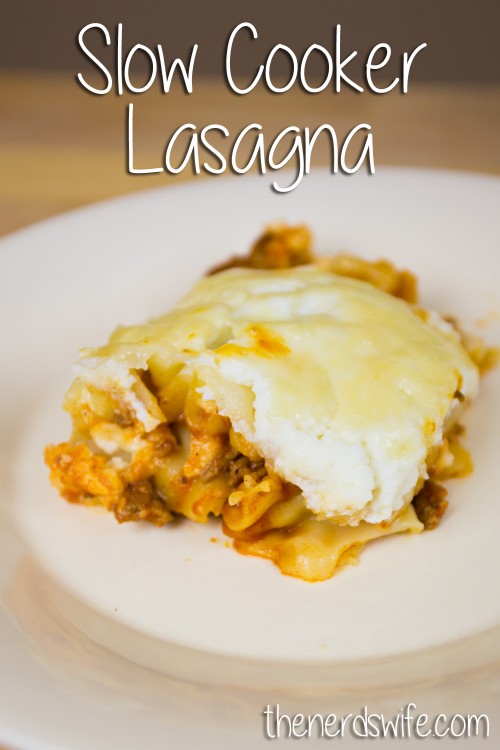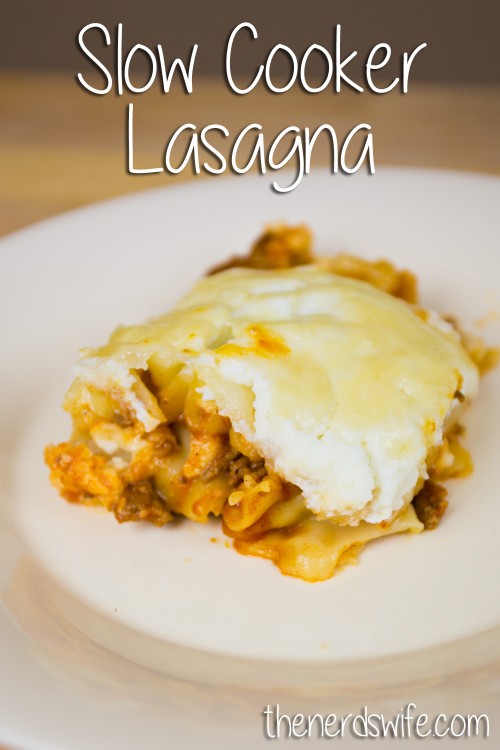 Slow Cooker Lasagna
Here's what you need to make Slow Cooker Lasagna:
1 pound ground beef
1 jar marinara sauce
16 oz ricotta cheese
No-boil lasagna noodles
1 cup shredded parmesan cheese
Brown the ground beef — I was able to do this in my KitchenAid Multi Cooker on the sauté setting. Once it's brown, mix in your marinara sauce. Remove half of it and place in a bowl. Set aside.
Break some of the lasagna noodles to fit in your slow cooker and place on top of the beef layer.
Add half of the ricotta cheese and spread on top of the noodles.
Sprinkle half of the parmesan cheese on top of the ricotta cheese.
Add the remaining meat sauce, then top with noodles. Add another layer of ricotta cheese and parmesan cheese.
Cover and cook on high for 2 hours.
Cut with a spatula and serve warm.
The KitchenAid Multi Cooker has the following features:
Over 10 cooking methods, with 4 step-by-step modes

Even heat technology

4-Quart cooking pot with coating and pour spout

Dual purpose steam basket and roasting rack

Soft grip handle with clear tempered glass lid
Right now, you can pick up this KitchenAid Multi Cooker at Nebraska Furniture Mart — they are having a huge KitchenAid sale.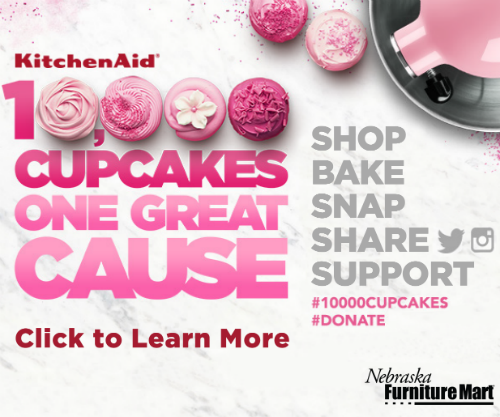 Make sure to stop by before Oct. 31 because you can decorate a cupcake in store, take a photo and share it on Instagram or Twitter. KitchenAid will donate $1 to Susan G. Komen for every cupcake image shared on Twitter or Instagram with the hashtags #10000cupcakes and #donate (must be used collectively), up to a maximum donation of $10,000.
I've shared my photo — make sure to share yours!
In 2015, KitchenAid will donate $450,000 or more to Susan G. Komen® through the Cook for the Cure® program to support the fight against breast cancer.
br>