The only thing worse than a bored toddler at a restaurant is a hungry toddler at a restaurant. That's why you need to make up this Restaurant Busy Bag to keep on hand for when you're eating out with your kiddos.
A few weeks ago, we sat down for dinner with extended family at a restaurant. Everyone was catching up, having a great time, and the dinner lasted several hours. While waiting for our table, my son was *hungry.* Luckily, I had some Sprout® Organic Toddler Snacks on hand.
After spending most of the dinner trying to keep my son entertained (without using my phone!), I decided to put together a Restaurant Busy Bag to keep in the car for just such an occasion.
Restaurant Busy Bag
Here's what we included in our Restaurant Busy Bag:
Kid Utensils — My son can eat on his own with these small utensils. The ones in most restaurants are too big/heavy for him to handle easily. These are so handy for when you want them to eat on their own!
Hand Wipes — Hand Wipes are good for so many things, but especially for cleaning little hands before they dig into their dinner!
Stickers — These mustache stickers are some of my son's favorite! He likes to make silly faces with them and it keeps him entertained for quite a while.
Play Kits — These play kits are *awesome.* I grabbed a bunch from the dollar store. They've got stickers, crayons, and coloring books inside.
Healthy Snacks — We *love* Sprout® Organic Toddler Snacks. Their small packages are perfectly sized for the Restaurant Busy Bag and they don't need to be refrigerated so they can keep in your bag.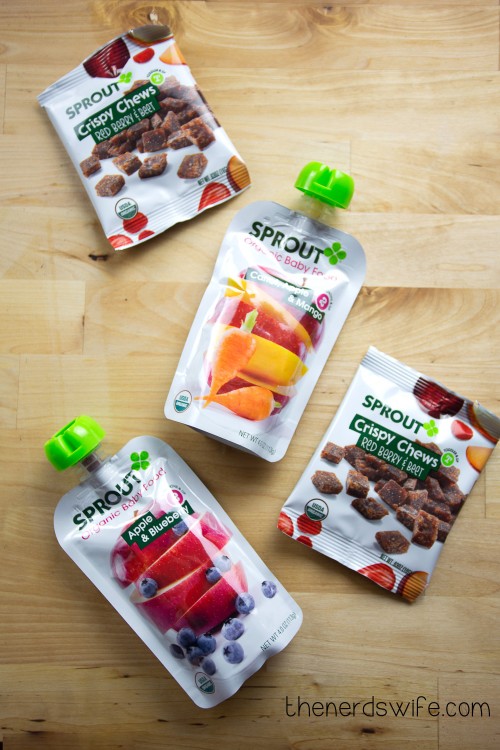 My son loves the Red Berry and Beet flavor. You would never know that Beet was an ingredient by the way he gobbles them up!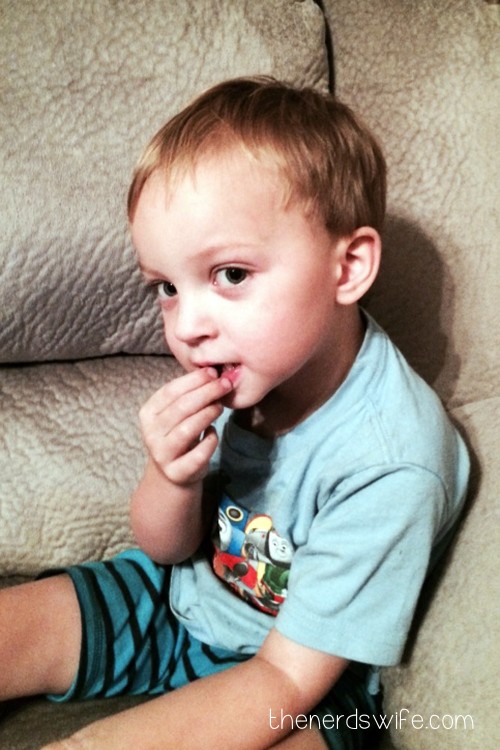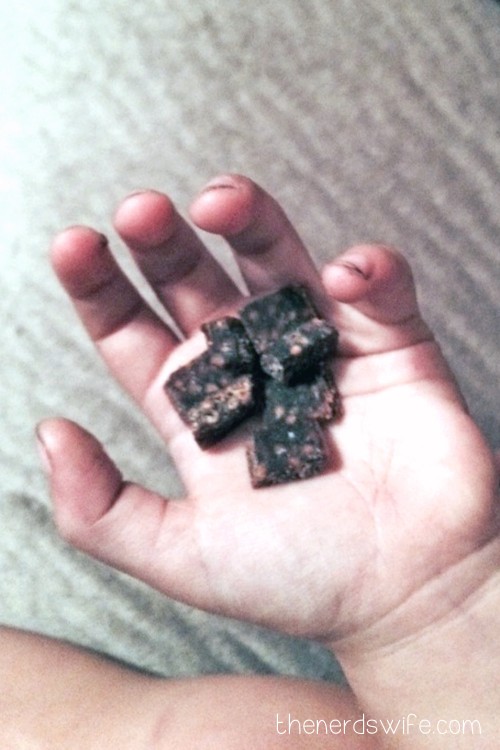 I love that Sprout® Organic Toddler Snacks are USDA certified organic and contain no GMOs. Their honest flavor names match the ingredient list — so when it says there's beet in there, there is!
It's the only baby and toddler food brand that doesn't use acid preservatives like citric acid, ascorbic acid or lemon juice concentrate — which can upset baby's system. And their the only baby/toddler food with no additives, fillers or flavors in any of its recipes.
This is a sponsored conversation written by me on behalf of Sprout® Organic Baby Foods. The opinions and text are all mine.

br>