Last weekend, we had the chance to see the Sesame Street Live Dallas, Texas, show at Verizon Theatre in Grand Prairie. I knew Andrew would LOVE this show. So even though he was feeling a little under the weather, we decided we couldn't miss seeing Elmo and his friends.
I'm so glad we did, because Andrew had a BLAST! Our seats were so great! Andrew was completely immersed in the story. He loved when the characters would come onto the stage and kept "talking" to them!
I was able to use my new Windows 8X from Verizon Wireless to snap some photos during the show. Even though Instagram isn't available for Windows Phones yet, I wanted to share our photos with all of you!
So, I used the mobile hotspot on my 8X to transmit Verizon's awesome 4G LTE network to my old iPhone and uploaded them during the show to my Instagram feed! The upload was so fast and seamless — I was really impressed. The Nerd's AT&T iPhone couldn't even find signal inside the theater, and I was uploading photos the whole time!
Andrew had such a great time, he didn't want it to end! On our way home, Andrew sang and danced with his Elmo and Ernie dolls — it was so cute that I couldn't miss the chance to try out the video capabilities of my Windows 8X.
I was really impressed. It kept auto focusing throughout the recording so that the video stays constantly in focus. And it was so easy to upload the video when finished! I just pushed a button to save it to Microsoft SkyDrive. I could then download the high-resolution file on my computer and upload it to YouTube! No compressed video for me!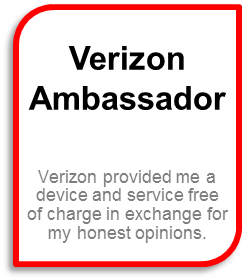 **Disclaimer** I am a Verizon Wireless Ambassador. I received a wireless device and phone/data plan free of charge to use for review and evaluation of Verizon Wireless products and services. I also received tickets to Sesame Street Live. As part of the program, I was asked to share my opinions with others, however, my opinions are my own. Please contact vzw@comblu.com with any questions about the Verizon Wireless Ambassadors' Program.
br>