Disclosure: This post is sponsored by Pendleton Woolen Mills and Shop at Home. All opinions are my own.
I love decorating for the holidays because it means that I get to pull out all of our keepsake crafts from years past. This year, I decided to make a Santa Handprint Craft Holiday Keepsake Pillow to add to our collection, using gorgeous fabric from Pendleton Woolen Mills.
My son helped me make this super-cute keepsake pillow as part of the Pendleton Fabric 1-Yard Challenge. When my yard of fabric arrived, I knew that I wanted to make something fun that I could display in our home during holidays for years to come.
The Pendleton Fabric is so soft. It's really thick and would be the perfect addition to any craft project.
Santa Handprint Craft Holiday Keepsake Pillow
Supplies:
1 yard of Pendleton fabric
Thread to match fabric
Pillow stuffing
White embroidery thread
Large needle
1 piece black craft felt
2 pieces red craft felt
3 sheets heat transfer paper
Red acrylic paint
Pink acrylic paint
White acrylic paint
Permanent marker
Directions:
I made three pillows — one with a Santa handprint, and two with snowflakes.
Trace your child's hand onto one of the heat transfer sheets.
Cut out the hand and paint it so that it looks like Santa. Allow to dry completely.
I also cut out some letters from the heat transfer paper to add "Christmas 2014" to my Santa pillow.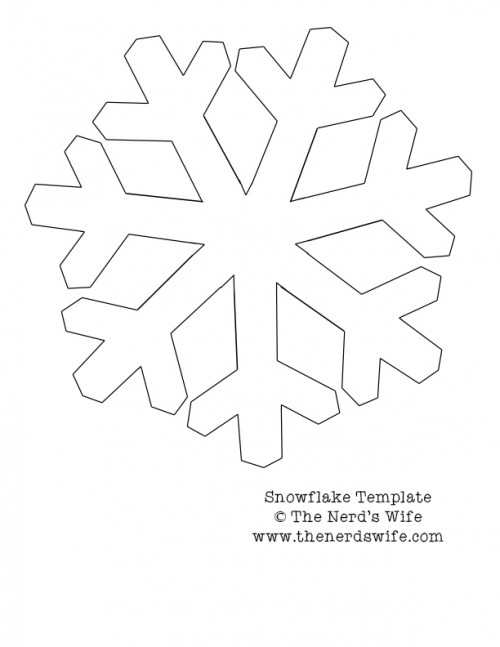 Print this snowflake template onto the two remaining heat transfer sheets and cut them out, too.
Cut the black felt into an 8-inch x 8-inch square. Cut the red felt pieces into 12-inch x 12-inch squares.
Follow the directions on your heat transfer paper to transfer the handprint, letters, and snowflakes onto the felt. Allow to cool.
Meanwhile, cut out the pieces for your pillows. For the Santa pillow, cut out two square pieces of fabric that measure 13 inches x 13 inches. For the snowflake pillows, cut out four square pieces that measure 18 inches x 18 inches.
Use the large needle and embroidery thread to stitch the felt onto one of the pieces of fabric for each pillow. I like the look of hand stitching on this piece — I think it adds a fun touch to it!
Use your sewing machine to stitch together the pillow pieces — I stitched mine with the pieces inside-out, then left a small gap to pull the pillow through to set it right.
Add stuffing to the pillow, and finish by stitching the gap closed.
Don't these pillows add such a fun look to our holiday decor?
I love that years from now, I can look back and see just how little my son's hands used to be. They would also make really great gifts!
What's your favorite holiday keepsake?
br>