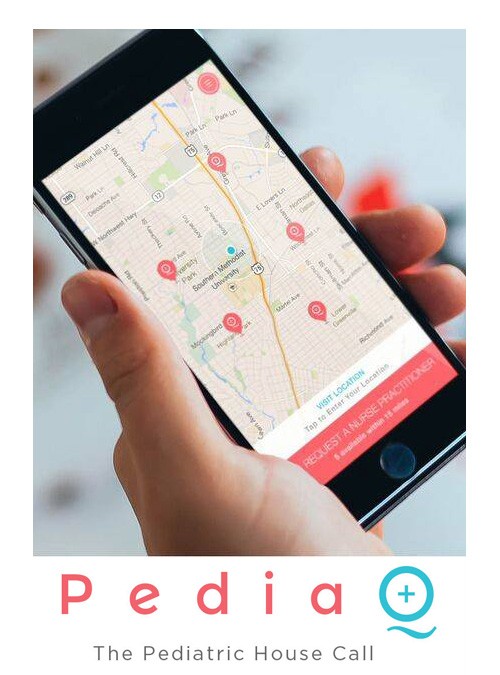 Great news! PediaQ, the Pediatric House Call, now accepts insurance! When the app first launched, we shared our experience with his must-have tool for parents. Now, we are even more excited to use this awesome service when sickness strikes!
If you don't have insurance, or don't want to use it, PediaQ's cash pay pricing is very competitive compared to pediatric urgent care centers, and much less than the ER for common illnesses. It's such an awesome deal!
Plus, PediaQ is staffed with the highest quality pediatric focused nurse practitioners in the market. Most of the Q Certified nurse practitioners have 5-10+ years of pediatric experience.
There's no waiting for an appointment, no long waits in a waiting area, and no risk of infection.
*Limited Offer* For PediaQ's Back-to-School Special, there's no convenience fee! So your only cost for a Pediatric House Call visit is your urgent care co-pay.
PediaQ is available from 4 pm to 12 am weekdays and 8 am to 12 am weekends.
They treat common illnesses including Strep, Flu, Vomiting, Diarrhea, UTI, Stomach Ache, Ears, Sinus, Eye Infection, Asthma, Allergies, Pneumonia, RSV, Cuts, Bites, Burns, Sprains, and Strains.
It's perfect for moms of small children — no need to drag sick little ones to the doctor's office. Let them come to you!
br>