This blog post was sponsored by Better Bakery but the opinions are all my own.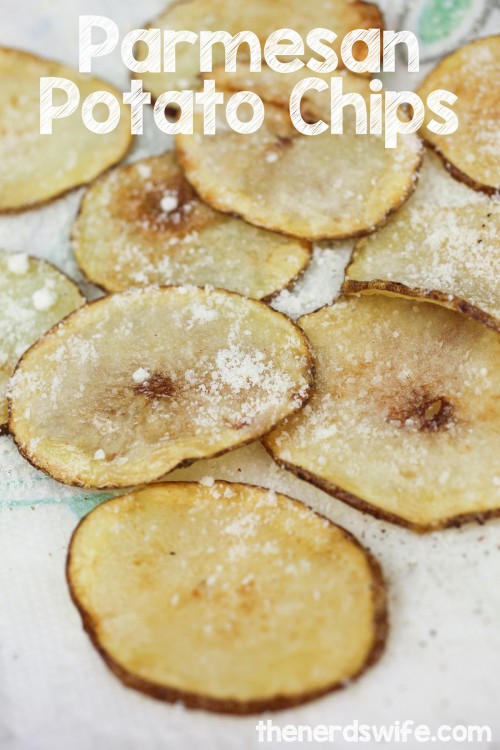 Parmesan Potato Chips are the perfect side dish for one of my favorite quick lunches — Cheese & Pepperoni Pizza artisan melts from Better Bakery.
I am all about easy at lunchtime — so I keep a stock of unique sandwiches from Better Bakery in my freezer. They are so easy to just pull out and bake. And while my Cheese & Pepperoni Pizza melt is doing its thing, I whip up a batch of these Parmesan Potato Chips to go with it.
Yum!
Parmesan Potato Chips
Here's what you need to make Parmesan Potato Chips:
Frozen Sliced Potatoes
Canola Oil
Grated Parmesan Cheese
Salt and Pepper, to taste
Heat some canola oil in a skillet on medium heat until the oil begins to sizzle — you'll hear it when it's ready!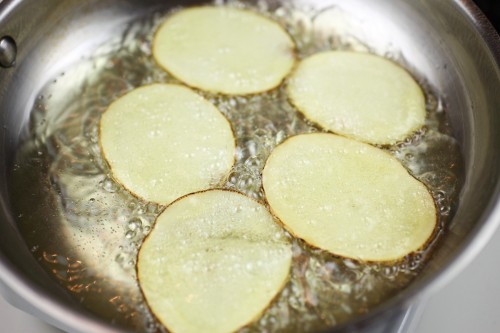 Drop in a couple of potato slices until there is a single layer of slices in the bottom of your pan. Cook until one side is a nice golden brown, then flip them.
Remove from the oil and drain on paper towels.
While the chips are still hot, sprinkle with grated Parmesan cheese and sprinkle with salt and pepper.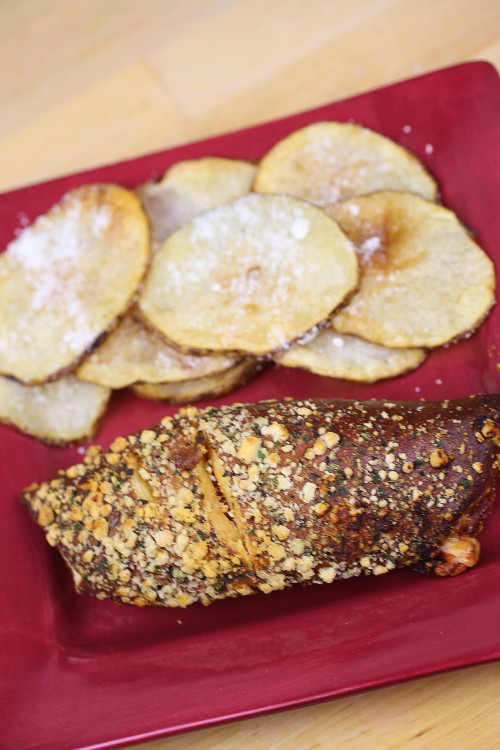 Serve warm, alongside the Cheese & Pepperoni Pizza melt from Better Bakery. You could also forgo the Parmesan Cheese and have plain potato chips with the Chicken & Bacon Club. YUM!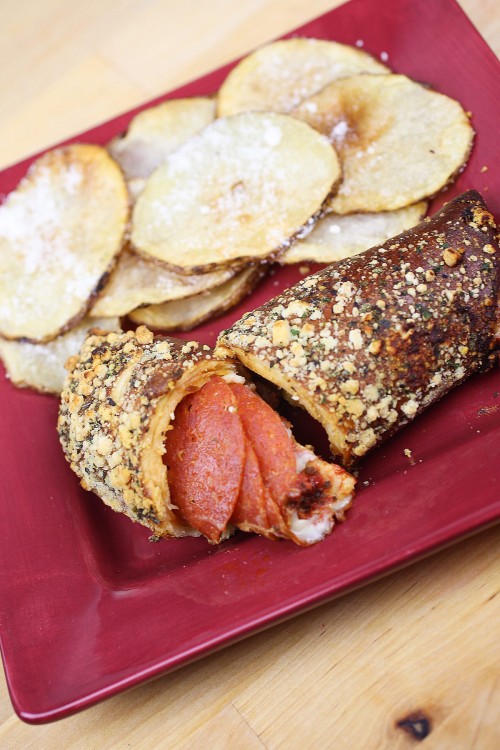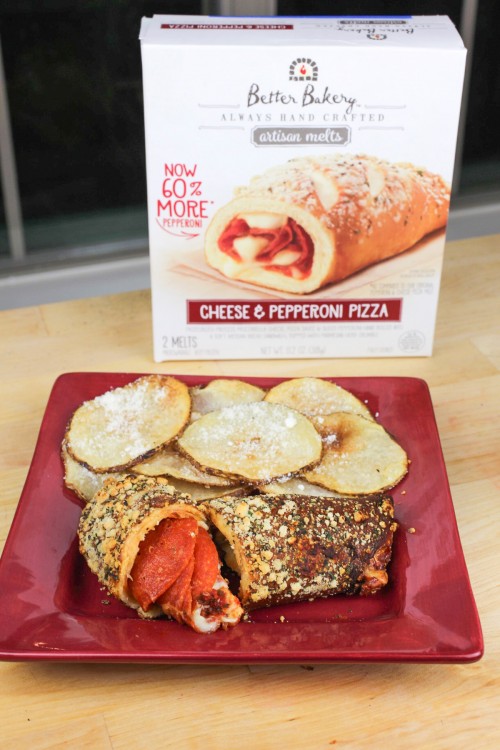 Better Bakery provides a one of a kind sandwich experience hand made in small batches for everyone to enjoy. The handcrafted, artisan melts are made by Bakers who are committed to the Better Bakery art, and want to make better food.
Each Better Bakery sandwich is hand cut, rolled, topped and picked. And right now, you can get a $1.50 coupon for your next Better Bakery sandwich!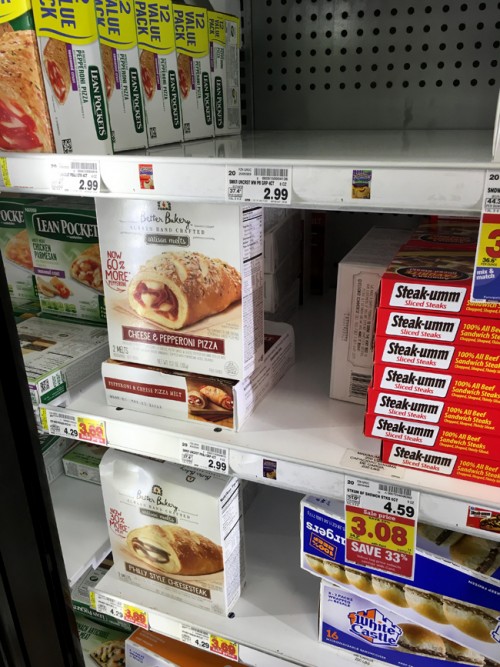 I found Better Bakery sandwiches in the frozen foods aisle of my local Kroger. Find Better Bakery at a store near you.
br>