Disclosure: This post is sponsored by Tampico Beverages. All opinions are my own.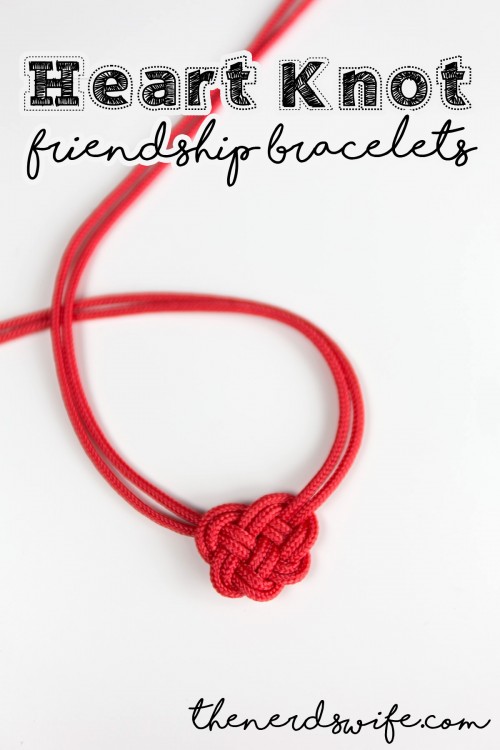 How adorable are these Celtic Heart Knot Friendship Bracelets? They are so fun for Valentine's Day, but they would be perfect for slumber parties or just because!
I made these Celtic Heart Friendship Bracelets for my son, nieces, and nephews to surprise them at snack time.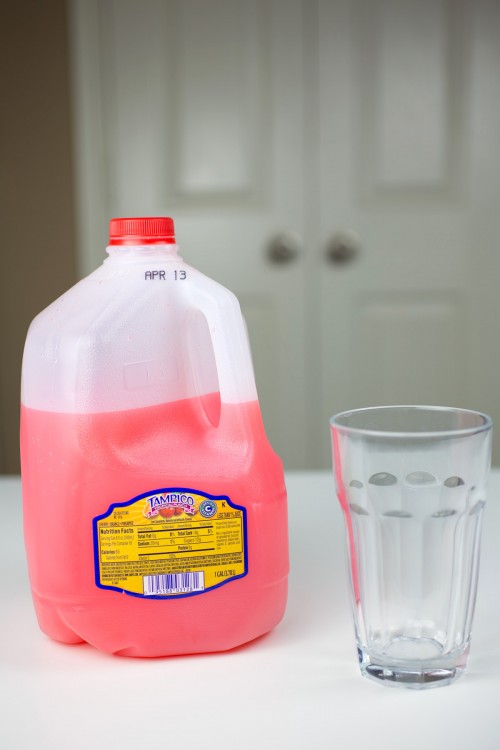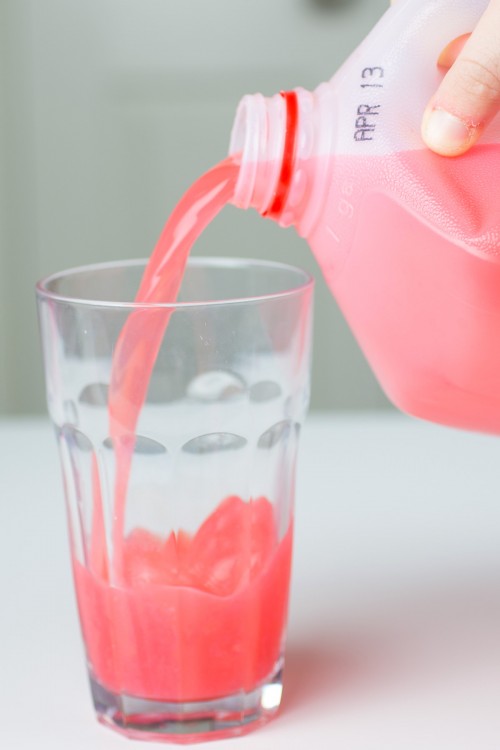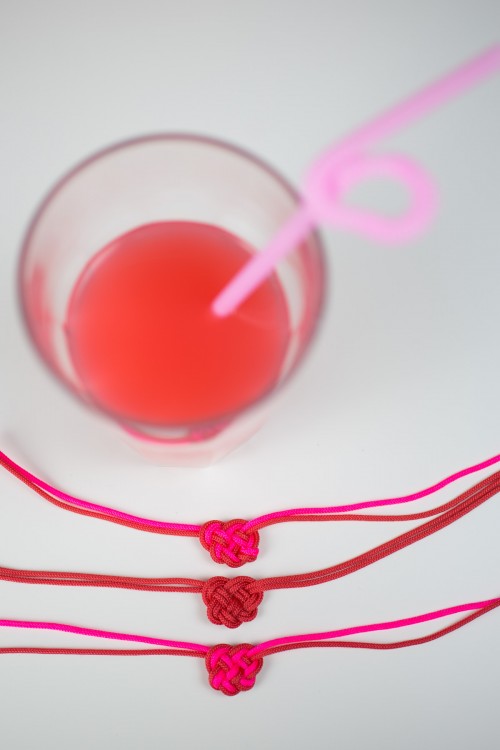 We served heart pizza and Tampico Fruit Punch — the pink color was perfect for our Valentine's Day snack! The kids were so excited to drink their fun pink drink out of a twisty straw!
Celtic Heart Knot Friendship Bracelets
Here's what you need to make Celtic Heart Knot Friendship Bracelets:
Scissors
Cut a 12-inch piece of each cord and start your knot 3 inches in from the left side.
The steps are pretty simple — Just make sure to keep the different colors in the same positions throughout tying so that it doesn't become twisted or tangled.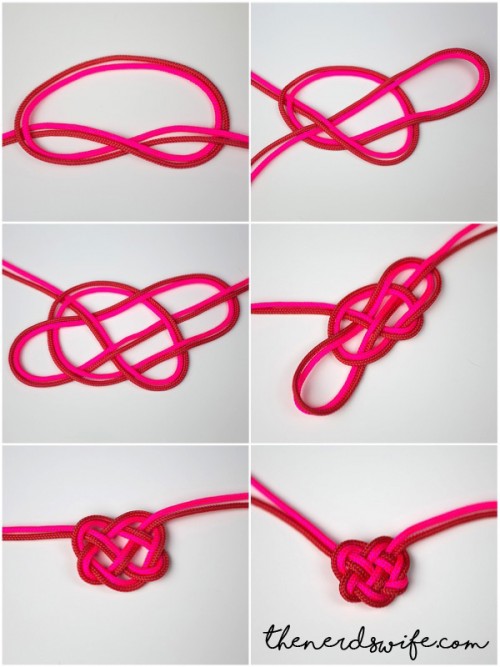 Tighten at the end, and pinch the bottom piece so that it looks more like a heart.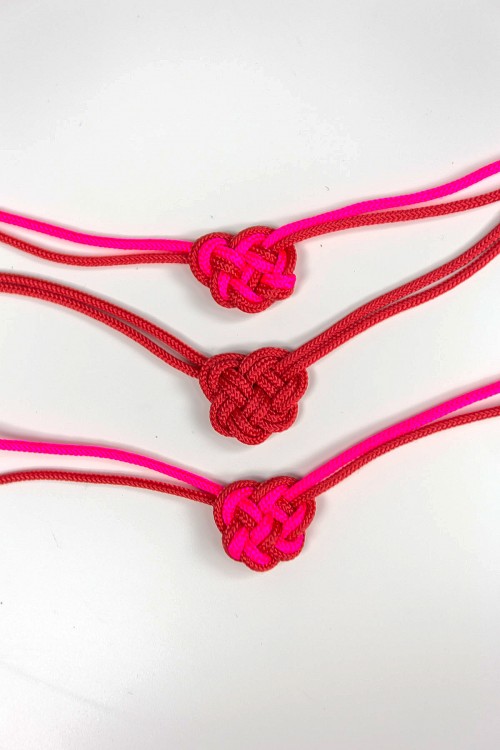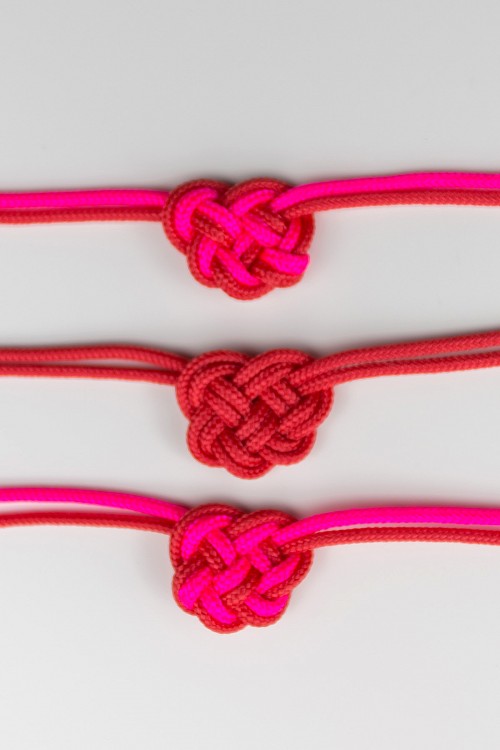 I made some hearts with just the red cord and some with both red and pink. The girls loved the mixed bracelets, while the boys went for red.
These colorful, fun bracelets were perfect when paired with Tampico beverages. I grew up drinking Tampico, and now proudly serve it to my son. He loves the fruit flavor — we've always got jugs of the orange juice and fruit punch flavors in the fridge!
This simple treat was so easy to put together. All I had to do was tie some knots and pull drinks out of the fridge. The kids felt so special, and I loved getting to spoil them a bit. What are some ways that you spoil your kids on Valentine's Day?
br>