Back to school brings busy schedules, and sometimes it's a struggle to get dinner on the table fast. One-pot chicken taco pasta is the perfect dish for those busy nights! It's quick, easy, and ready in under 30 minutes.
We've partnered with Barilla to bring you this simple family meal. It's so easy to throw one of their signature blue boxes of pasta into the cart while we're shopping for back-to-school supplies at Walmart!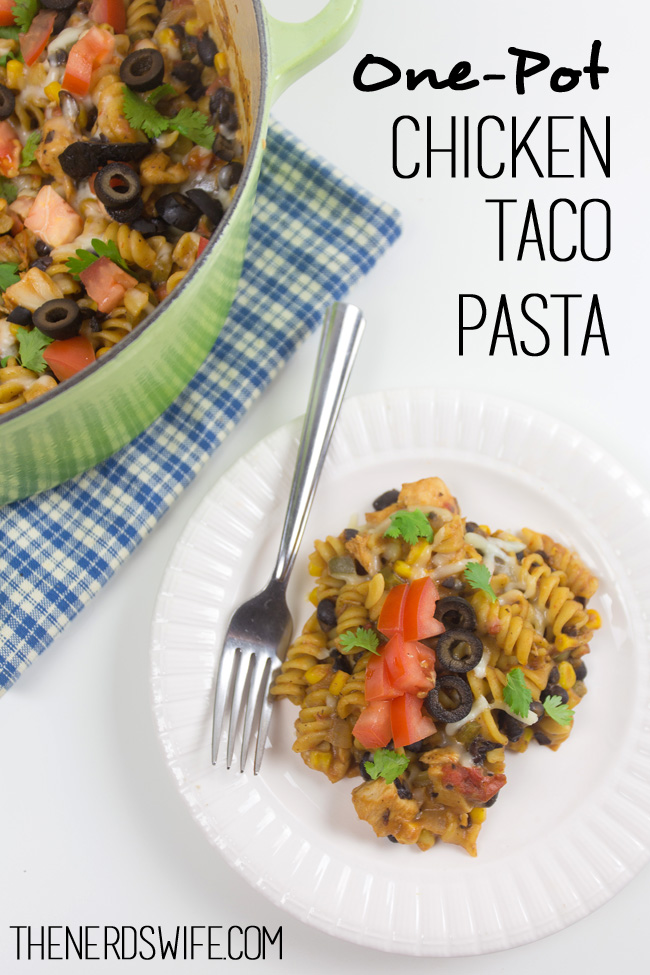 This back-to-school season, Barilla is partnering with No Kid Hungry, a national non-profit organization that focuses on connecting kids in need with nutritious food and teaches their families how to cook healthy, affordable meals.
For every box of Barilla Blue Box pasta purchased at Walmart between 8/10/2017 – 10/31/2017, Barilla will donate $1 to No Kid Hungry, up to $50,000. That's enough to provide 500,000 meals to kids in need. Learn more at nokidhungry.org/onedollar.
For this dish, we chose Barilla Tomato & Basil sauce for its hearty flavor, which comes from vine-ripened tomatoes, aromatic herbs, and extra virgin olive oil. It's gluten free and contains no preservatives, so you can feel good serving it to your friends and family.
We paired that with Barilla Blue Box Rotini pasta, which has twists and spirals to soak in the light tomato sauce. You can also serve Rotini with dairy-based sauces, or oil-based sauces.
And when you add fresh vegetables inspired by our favorite Mexican dish (tacos! yum!), you've got a dinner that is sure to please even the pickiest eaters.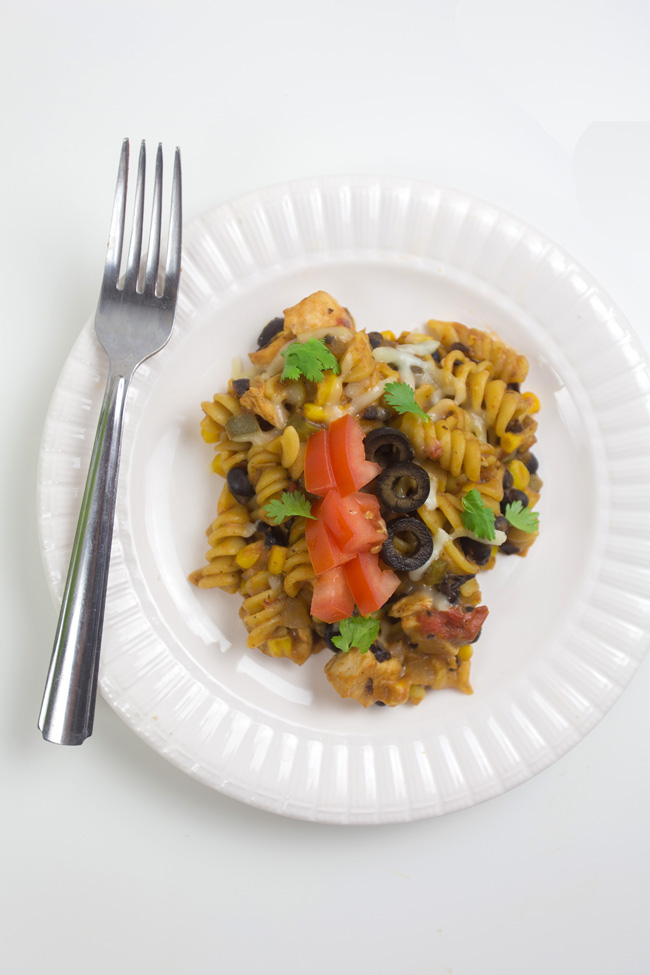 One-Pot Chicken Taco Pasta
Here's what you need to make one-pot chicken taco pasta:
2 boneless, skinless chicken breasts, cut in half down the middle to thin them
1 cup Barilla Tomato & Basil sauce
2 cups Barilla Blue Box Rotini pasta
1 small yellow onion, diced
1 green bell pepper, diced
14.5 oz can petite diced tomatoes, drained
1 can black beans, drained and rinsed
1 cup whole kernel corn
2 cups chicken broth
1 1/2 cups shredded Monterrey Jack cheese
Olive oil
Salt and pepper
Season chicken breasts with salt and pepper. Add some olive oil to your pan and cook the chicken breasts until done. Remove from heat and cut into small cubes. Set aside.
Add a bit more olive oil to your pan and sauté the onions and bell peppers until cooked through. Pour in the tomatoes, black beans, corn, chicken broth, Barilla Tomato & Basil sauce, and Barilla Rotini pasta.
Bring to a boil, then reduce heat and cover. Cook on low for 15 minutes until the pasta is tender, stirring occasionally so the pasta doesn't stick.
Remove from heat and add 1 cup of cheese. Stir to melt. Sprinkle the top of the pasta with the remaining cheese. Top with fresh tomatoes, cilantro, olives, or whatever else you desire.
Serve immediately.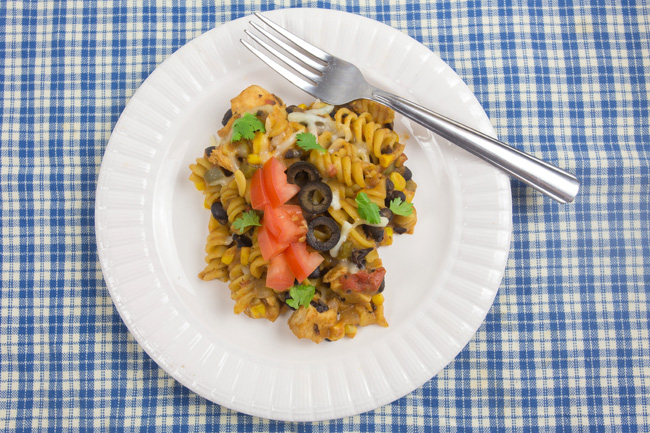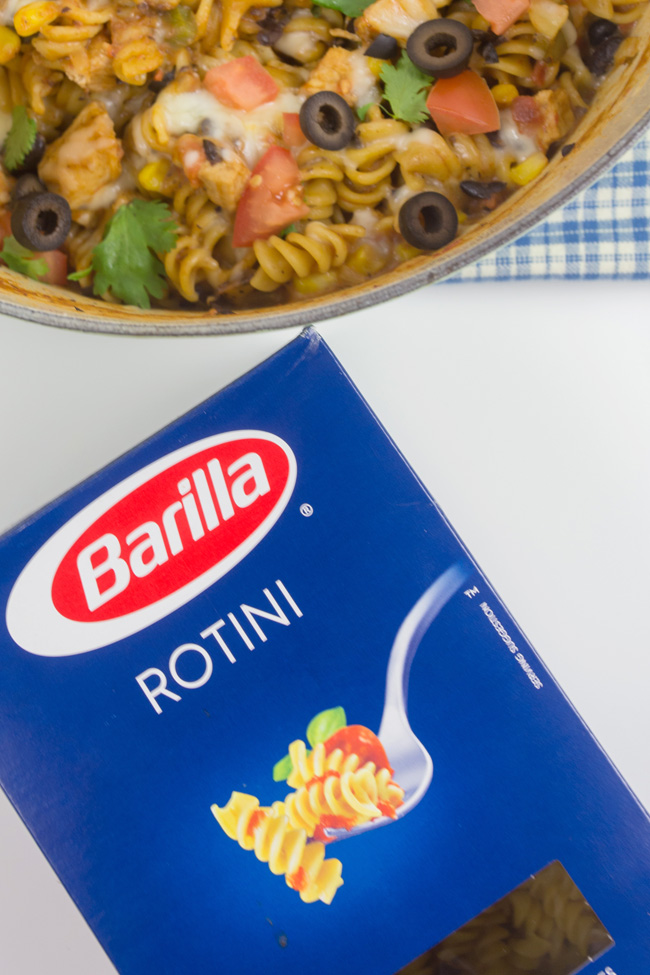 Don't forget to visit your local Walmart to shop for Barilla Blue Box pasta to benefit No Kid Hungry!
br>