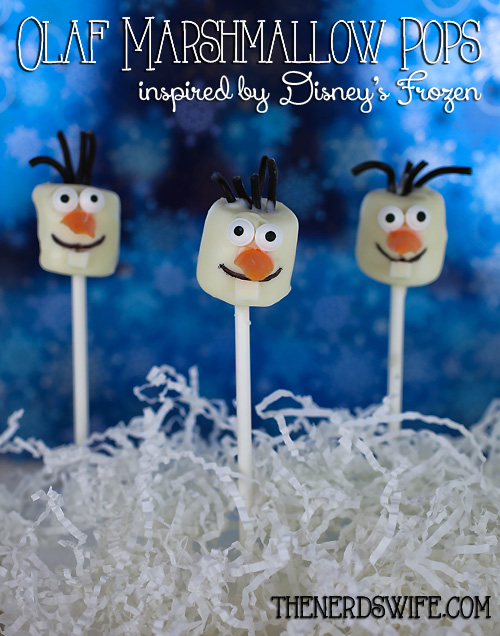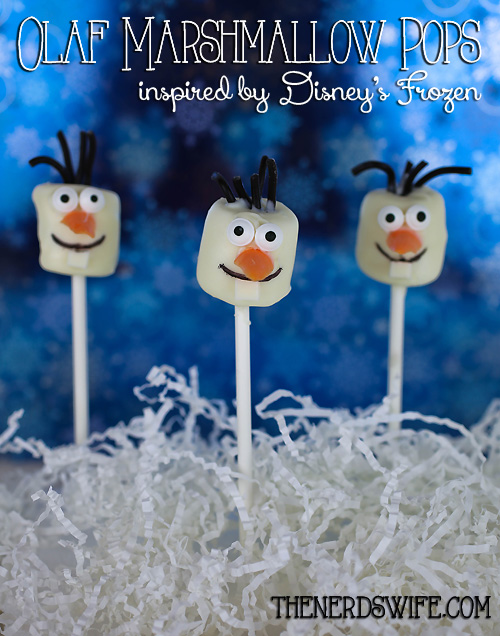 Earlier this week, we had the chance to attend a prescreening of the new Disney movie, Frozen. If you're a Disney movie fan, you *have* to see this one. It's definitely one of my favorites, and my son loved it, too. To celebrate the movie's release in theaters, I decided to make these Olaf Marshmallow Pops, inspired by the lovable snowman from the film. Since it isn't quite cold enough to build a snowman here in Dallas, these fun treats are the next best thing.
Andrew was *so* excited to see these marshmallow pops. He kept calling them 'no-mans.' I think Olaf was one of his favorite characters in the movie, along with Sven the reindeer. He kind of has a thing for animals.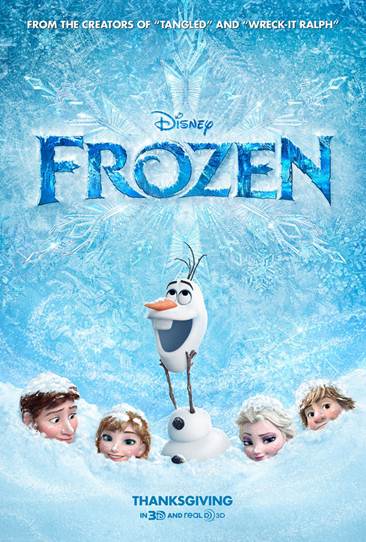 Anna was definitely my favorite character. She was so likable and fun and relatable. I also loved that Disney kind of poked fun at the whole "you fell in love with a man you just met" cliche that is so predominant in fairy tales. The movie has all the emotional twists and turns that you expect from any good Disney film, but it's not your typical princess remake. Olaf, Sven and Kristoff are characters that definitely appeal to boys, as well as girls.
This was the first movie that we saw in theaters that Andrew sat through without complaint. He was mesmerized.
If you're thinking about hitting the movie theater this weekend, Frozen should definitely be at the top of your list. And while you're at it, make these Olaf Marshmallow Pops with your kids!
Olaf Marshmallow Pops
Ingredients:
Marshmallows
Lollipop Sticks
Orange Candy Melts
White Candy Melts
Candy Eyes
Black Licorice Strings
Carrot Candy Mold (I used this one)
Black Candy Decorating Pen
 Directions:
Heat the candy melts according to the package directions, then follow these six steps to decorate the marshmallow pops.

See? Super easy! And I think they turned out really cute.
Frozen is now playing in theaters everywhere. Visit the website for fun games and movie extras.
What's your favorite Disney movie?
Don't miss these yummy holiday cookie recipes!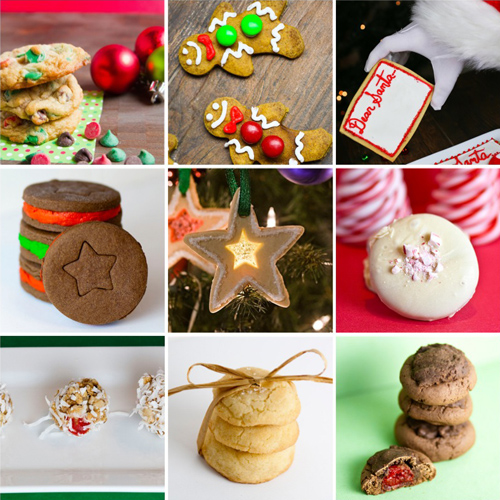 br>