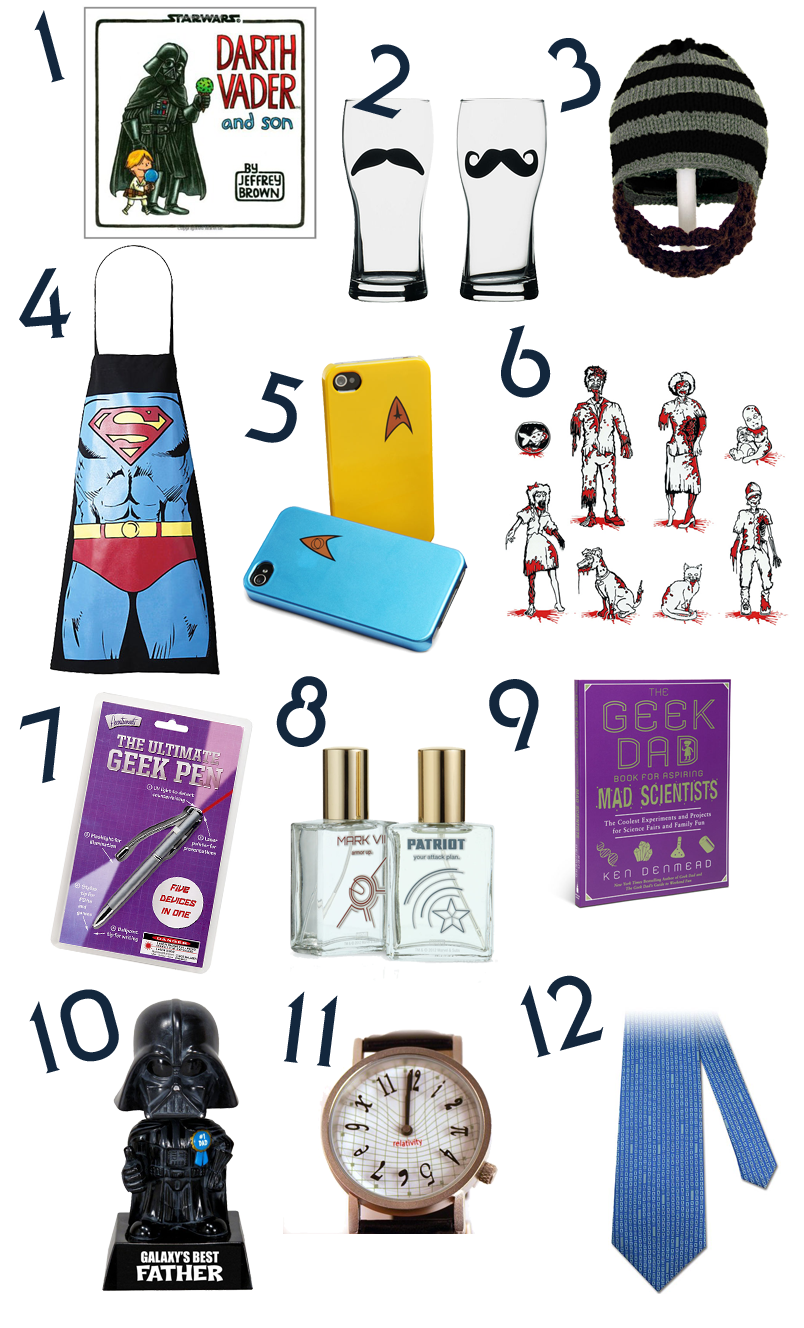 These are just a few awesome gifts for the Nerdy dad in your life. You're welcome.
PS – Would it be weird if I bought the Avengers cologne for myself? Well, not for ME to wear, obviously. But if the Iron Man cologne smells anything like what I envision Tony Stark/Robert Downey Jr. to smell like, I could just douse The Nerd's favorite shirt in it and he'd never know, right?
PPS – Scratch that. He'd TOTALLY know. I mean, he'd know something was up if his shirt wasn't covered in the familiar funk of last night's dinner. Dropping food on your shirt, FTW.
PPPS – Is it too late to add a man bib to the list? I think my husband just might need one of those.
br>