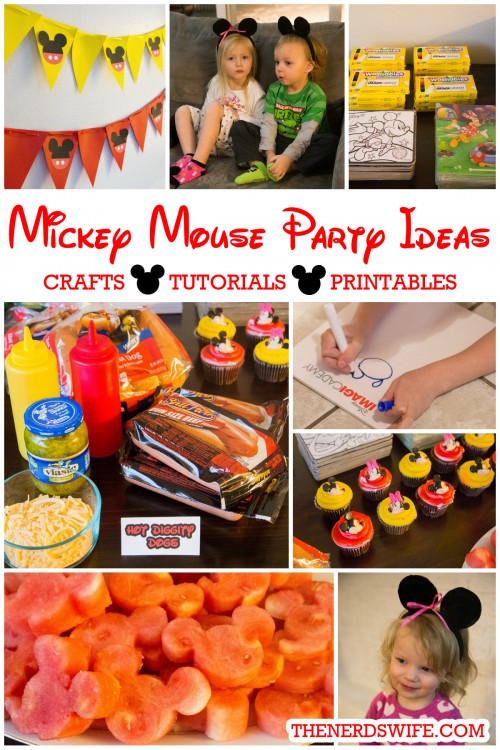 My family loves to let our #DisneySide show, so when we had the chance to throw a party to celebrate the new Disney Imagicademy App, I was so excited. So I wanted to share our Mickey Mouse Party Ideas with you!
We threw our party while visiting my sister's family in New Mexico, and invited a bunch of their friends over to enjoy the party and try out the Mickey's Magical Math World and Disney Imagicademy Parents apps.
Mickey's Magical Art World is available in the App Store.
Before the party even started, the boys were obsessed with Mickey's Magical Math World. They were so excited and could not wait to share the game with their friends!
In Mickey's Magical Math World, children are invited to join Mickey and his pals on a fun-filled space adventure that explores math concepts within a fully immersive playground of magical experiences:
Kids can explore, recognize and identify shapes with Mickey
Play with numbers and patterns within Minnie's Robot Playground
Ponder early number concepts with Donald
Explore Counting to 10 and early problem solving with Daisy
Experiment with shapes, patterns and sorting skills with Goofy
In Mickey's Magical Arts World, children are invited to join Mickey and his friends in the most imaginative place around, as they explore a fully immersive world of creative arts.
Children can create their own characters that can star in animated movies alongside beloved Disney characters like Mickey and Minnie. During the experience, they can:
Experiment with line, shapes and texture in Mickey's Drawing Studio
Explore storytelling, improvisation, costume design, character development and role play with Donald
Consider concepts of rhythm, tempo, patterns and melodies with Mickey's Musical Marching Band
Experiment with symmetry, balance and proportion as they design buildings with Minnie
Play with oodles of virtual arts and crafts with Goofy
Click here to learn more about Disney Imagicademy.
We streamed the game from our iPad to the Apple TV so the kids could watch as each of them took a turn. It was the only part of the party where everyone sat still — they were so interested in the game!
We served "Hot Diggity Dogs," Mickey-shaped watermelon slices, and yummy cupcakes.
A fun Mickey-themed pennant banner and some DIY Mickey Ears were the perfect party decorations. The kids loved wearing the Mickey ears, and they were so easy to make!
The kids also decorated puzzles and made Mickey-themed drawings. We wanted to inspire their imaginations, just like the Disney Imagicademy apps do!
We also played Pin the Ears on Mickey and let the kids bust open a Mickey piñata. They had a blast!
We had such an awesome time — the boys kept saying it was the best party ever.
Mickey Mouse Party Ideas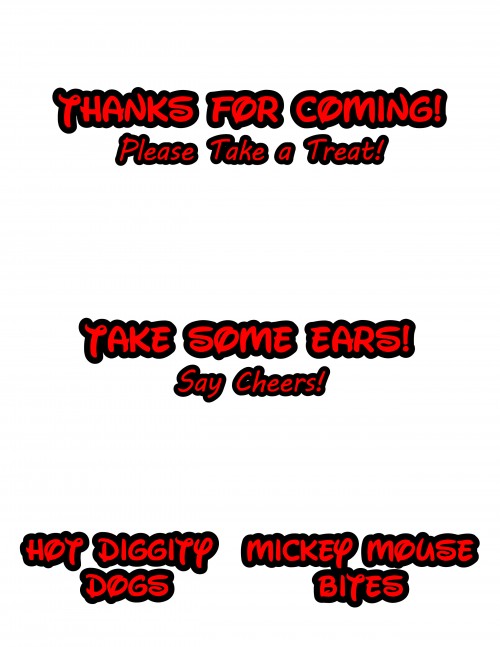 DIY Mickey Mouse Ears
Click here for more Disney Themed Activities and Party Ideas!
I was selected for this opportunity as a member of Clever Girls Collective and the content and opinions expressed here are all my own.
br>