Merry Christmas to all! What a wonderful morning it has been. We woke up to snow on the ground (left over from yesterday's blizzard) and stockings full of goodies!
The puppies even got to share in the fun! They had stockings with toys and rawhide bones…yum!
As I write, I'm cuddled up on the couch in my PJs with my two puppies (Georgie is keeping my feet nice and toasty, while Kaylee is nestled into my lap under the blanket) and James is in the Nerd Cave enjoying one of his presents.
I have to say, the first Christmas as a married couple has been quite nice.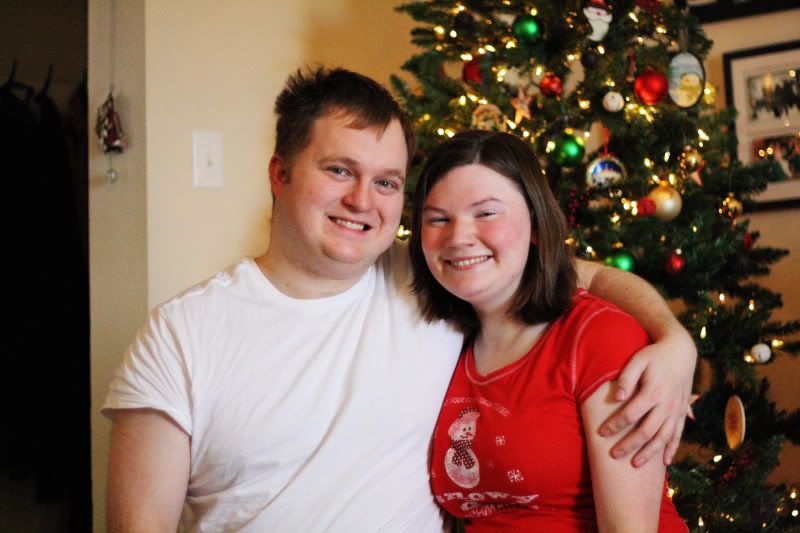 As far as presents, I think we both walked away with a pretty good haul. I got my *big* present a few weeks ago — a brand new Canon Digital Rebel XS with the kit lens. It is lovely, and I've been putting it to good use taking photos lately.
Tomorrow, you'll get to see my latest project photographing River as she decorated a gingerbread house. She's absolutely darling!
Today, I got several accessories for my camera — a new lens (Canon EF 50 mm f/1.8), a tripod and a camera bag! Woot!
I also got some awesome things from "Santa" in my stocking — Super Mario Bros Wii and some beautiful earrings.
James didn't do so badly, either.
What could it be?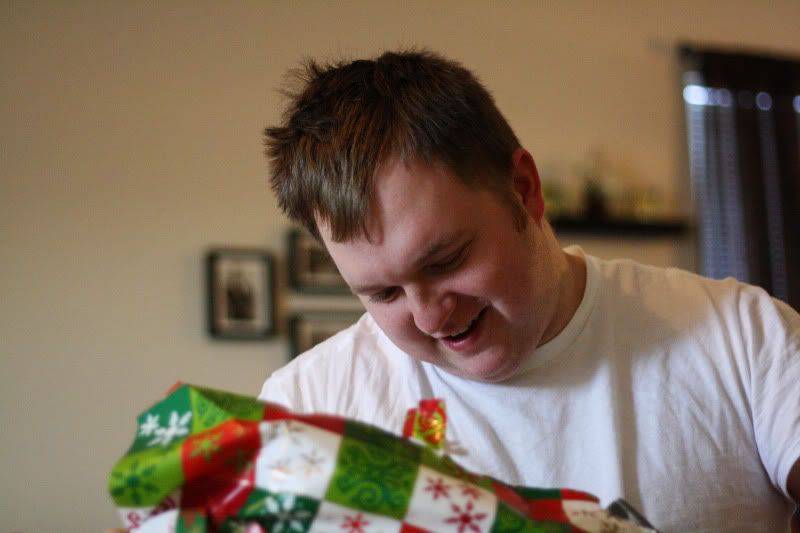 I think he likes what he sees.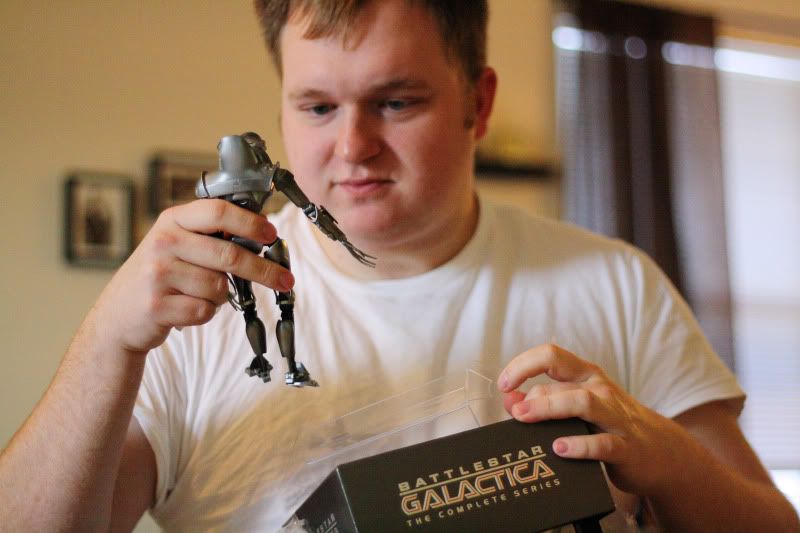 The complete Battlestar Galactica series (with a collectible Cylon!)
Ok, what's next?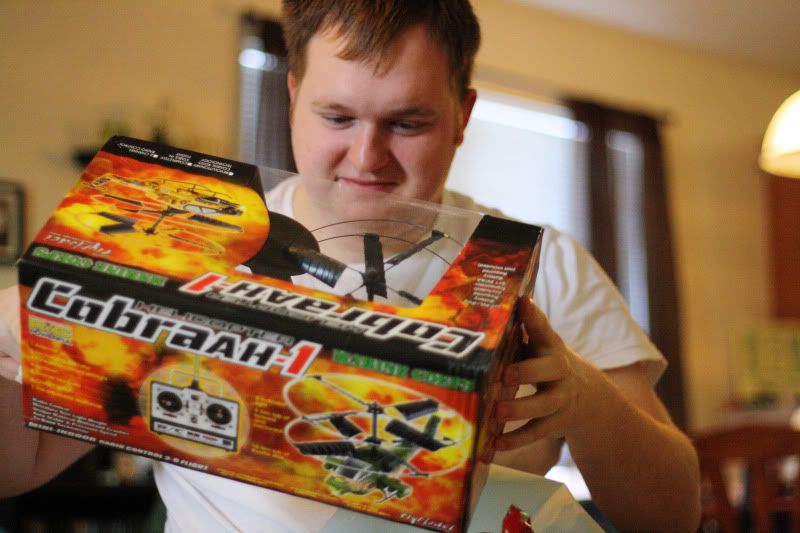 A remote-control Cobra AH-1! I think the Helicopter Engineer is a bit excited.
Oh, wait. Someone forgot to get batteries. I suck.
And last, but not least? Assassins Creed 2.
Guess where he is right now…
That's ok, though. I got to try out some new tricks with my new lens.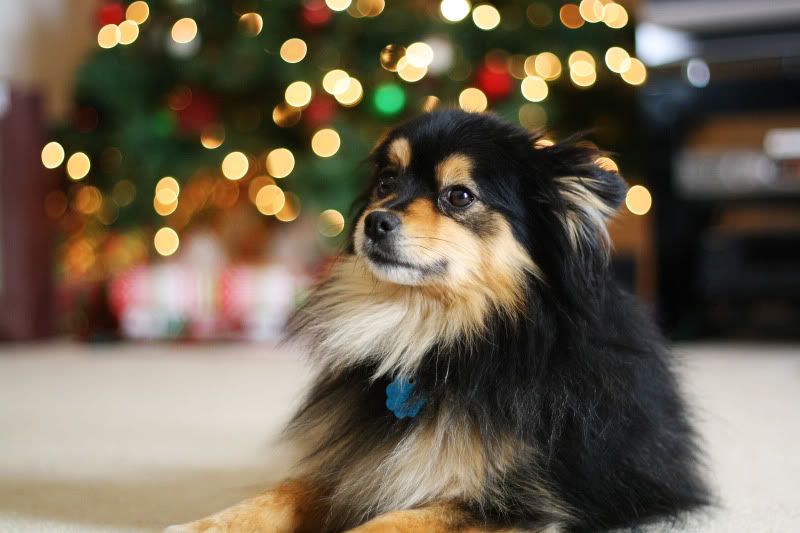 No photos of Kaylee. She was hiding under the couch because it's so cold outside!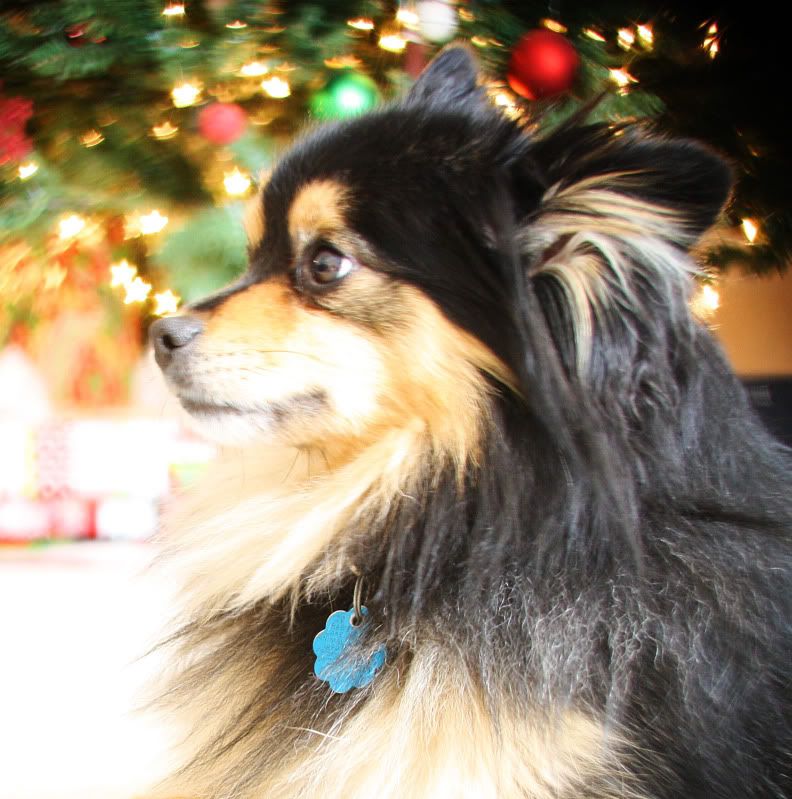 If you look closely at the last one, the Christmas tree lights are shaped like stars. No, we do not have star-shaped Christmas lights. Isn't that cool?
I hope everyone had a wonderful holiday, and that Santa brought all the goodies you were hoping for.
Tomorrow morning, we leave for Port Aransas to visit James' family. Christmas on the beach. Can you say YAY?
Until next time, live long and prosper!
br>