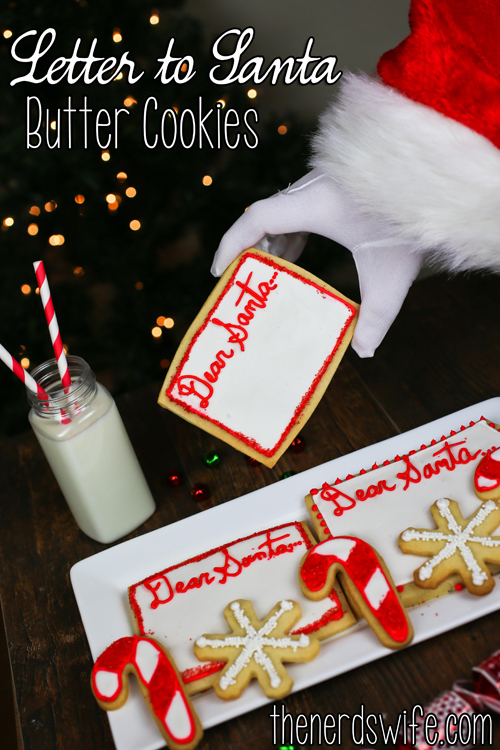 This year is the first year that my son is old enough to understand the idea of Santa Claus, and I'm really excited for the chance to start new holiday traditions with him. I can't tell you how much I'm looking forward to Christmas Eve and setting out milk and cookies for Santa. These Letter to Santa Butter Cookies are the perfect treat to leave out for Jolly Saint Nick.
The idea is to decorate the cookies with white royal icing so that your kids can write a brief note to Santa on the cookies using edible markers.  Your kids will have a blast leaving a note for Santa, and you'll have so much fun reading them! Plus, they're really easy to make!
With Thanksgiving just a few days away and Christmas soon after, I decided to stock up this weekend on holiday baking supplies. I like to have the staples on hand just in case the desire to do some baking strikes me. Usually, if I have to go shop for supplies, I'm exhausted by the time I get home and don't feel like baking anymore. So, keeping an ample amount of butter, sugar, flour and vanilla on hand is a must.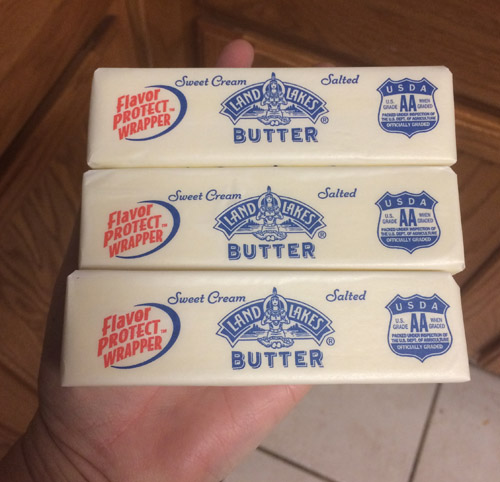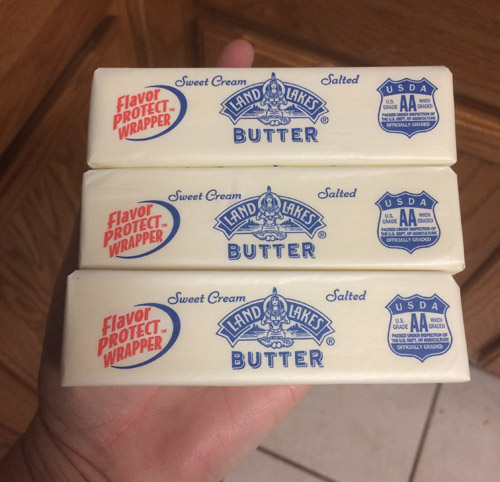 After a quick trip to Walmart to pick up some Land O' Lakes butter sticks and a few other supplies, I was ready to make these cookies. I really like the buttery flavor that Land O' Lakes adds to the cookies. It's my go-to for holiday recipes.
Letter to Santa Butter Cookies
Ingredients:
1 1/2 c Land O' Lakes Butter (3 Sticks), softened
1 1/2 c sugar
2 eggs
3 tsp vanilla
4 c flour
1 tsp baking soda
1 tsp cream of tartar
1 tsp salt
1 batch of royal icing
Directions:
In the bowl of a stand mixer, cream together the butter and sugar. Add in the eggs, one at a time, mixing after each addition. Mix in the vanilla.
In a separate bowl, stir together the flour, baking soda, cream of tartar and salt. Gradually add the dry ingredients to the wet ingredients, mixing well after each addition.
Roll out the dough between two pieces of wax paper and chill in the refrigerator for at least 30 minutes. Once the dough is chilled, cut out the desired shapes. I made several rectangles for the Letter to Santa cookies, along with some candy canes and snowflakes.
Bake the cookies at 350 degrees F for 10-12 minutes until the edges just start turning golden brown. Allow to cool completely. Once the cookies are cooled, it's time to decorate!
Take half of the royal icing and add red food coloring to dye it red. Pipe a red outline around the outside of the rectangle. Allow to harden.
Take half of the remaining white icing and add just a bit of water to thin it. Pour into a squirt bottle and flood the inside of the rectangles. Use a clean toothpick to move the icing around and get it into the corners of the outline. Allow to harden completely.
Use the red piping icing to write "Dear Santa" at the top of the white area. Once that has hardened, take a paintbrush and dip it in water, then paint around the red outline.

Sprinkle sanding sugar along the red outline (not on the letters) to add a bit of texture to the design.

Check out the Land O' Lakes site for other really fun holiday baking recipes.
Don't miss these yummy holiday cookie recipes!