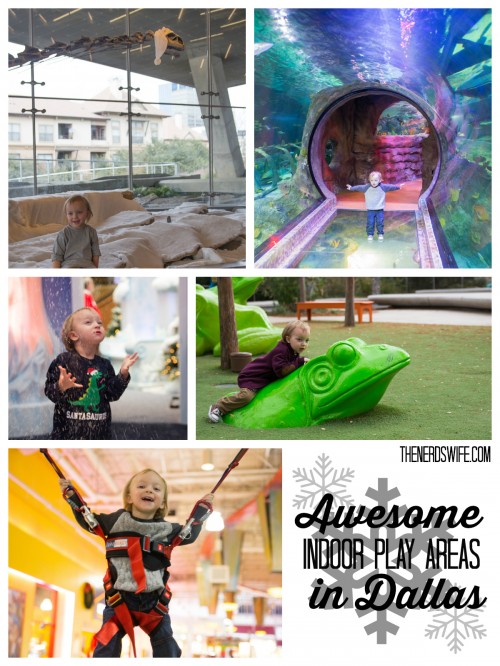 With cooler temperatures in the air, we've started hitting up some of our favorite play spots in Dallas to keep the cabin fever at bay. I wanted to share these Awesome Indoor Play Areas in Dallas with you, along with some of our favorite winter outfits from Gymboree that are perfect for your indoor play adventures!
I've always been a fan of Gymboree clothes — their "skinny" pants are the only ones that will fit our little bean pole without *major* cinching. So when they asked me to style some winter outfits while showcasing our favorite places to play in Dallas, I couldn't resist. What's better than fun clothes and fun adventures?
Gymboree believes that kids shouldn't grow up too fast. And, there's no better way than through play. To help parents get their kids out of the house, they've launched a playdate guide on Pinterest — the ultimate resource for parents.
This winter, they'll be asking fans to share photos and videos of their favorite spots on Facebook, Twitter, and Instagram using the hashtag #playdate and tagging Gymboree. They'll compile this content into the interactive map to create a collaborative effort between parents who want to share ideas for their little ones — for every age, city, and season!
Awesome Indoor Play Areas in Dallas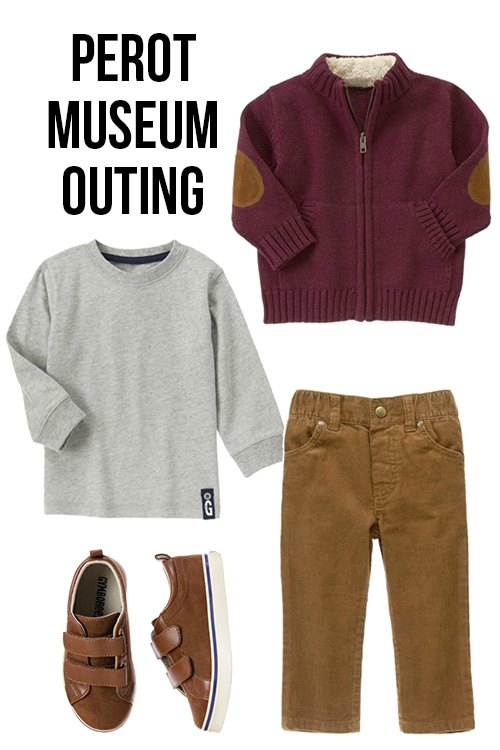 Sweater | Shirt | Pants | Shoes
Best Place to Spend the Whole Day: Perot Museum
The Perot Museum is our favorite place to go when we have several hours to spend. I like to dress Andrew in layers for our outings to the museum, because of the wide range of activities available there. From climbing on frogs outside, to splashing at a water table, to sliding down a slide from the Dallas skyline, the Perot Museum has it all. Little ones will enjoy exploring the Children's Museum, and older children will love uncovering the secrets of the universe and all the other exhibits throughout the museum.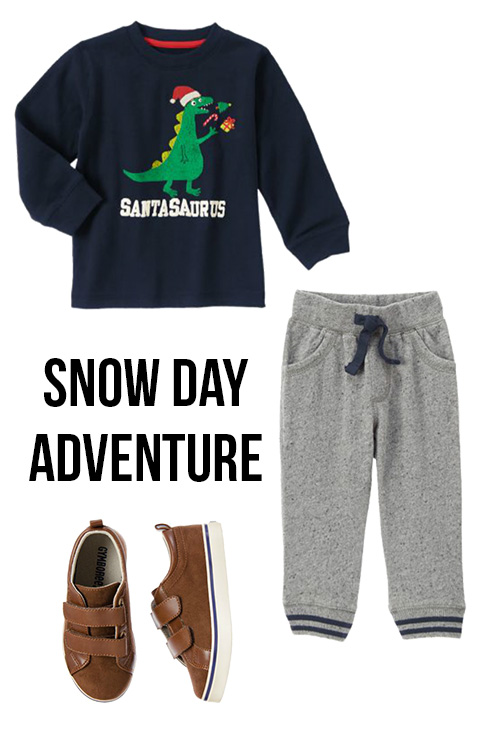 Best Place for a Snow Day: Ice Palace at the Shops at Willowbend
Let your kiddo play in the snow without the cold at the Ice Palace at the Shops at Willowbend. The trick is to go during the week when school is in session — we were the only ones there, and Andrew got to play in the falling snow for as long as we wanted. We also got to visit Santa, so we wore this "Santasaurus" shirt because, you know. Dinosaur Santa always wins.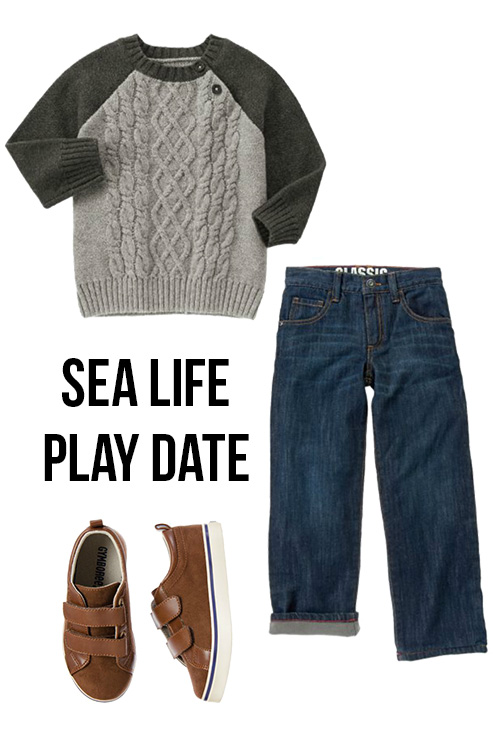 Best Place to Spend a Few Hours with Animals: SEA LIFE
There are lots of places to see animals in Dallas, but our favorite for a quick trip is SEA LIFE at Grapevine Mills. There's a lot to see, but it isn't too overwhelming. And they have lots of interactive activities to keep kids interested throughout the trip. At the end of the exhibits, there is a play area where kids can blow off steam before you venture out into the rest of the mall.
BONUS: Stop by the super trampoline jump outside SEA LIFE. Kids that weigh at least 30 pounds can jump — my kiddo LOVED it!
What are some of your favorite indoor play areas?
br>