Won't be home for Halloween this year? Or maybe you just want a cute way to display the candy you plan to hand out? This Homemade Halloween Candy Dispenser can be made with supplies you probably have already on-hand. Just fill it with candy, set it out on Halloween night, and let the kids fend for themselves!
We are planning to go trick-or-treating with some friends in another town, so I don't think we'll be home in time to hand out too much candy. I decided to put together this Homemade Halloween Candy Dispenser to still participate in the festivities. My son loves it — he keeps "feeding" the monster random things. I know he'll have a blast filling it with candy for the kids on Halloween.
Homemade Halloween Candy Dispenser
Supplies:
1 gallon milk or water jug
Paint
Construction paper
Glue dots
Googly eyes
Hot glue
Directions:
Cut a large opening in the front of your jug. I started the opening using a sharp knife, then used scissors to clean up the lines and straighten the edges.
Cover the jug in a coat of paint (we used orange paint) and let it dry.
Cut out circles of different sizes from the construction paper. Use the glue dots to assemble them in different layers, then top with googly eyes.
Cut two strips of white construction paper and then add a jagged edge to each to create teeth. Glue one piece along the top of the opening and one along the bottom using your hot glue gun.
Add the eyes to the pumpkin to make a fun monster! I used glue dots to attach them to the jug.
Fill with candy, and you're all set!
I also added a sign to our dispenser asking children to only take two pieces. We'll see how that goes. I guess I won't be here to know either way, right?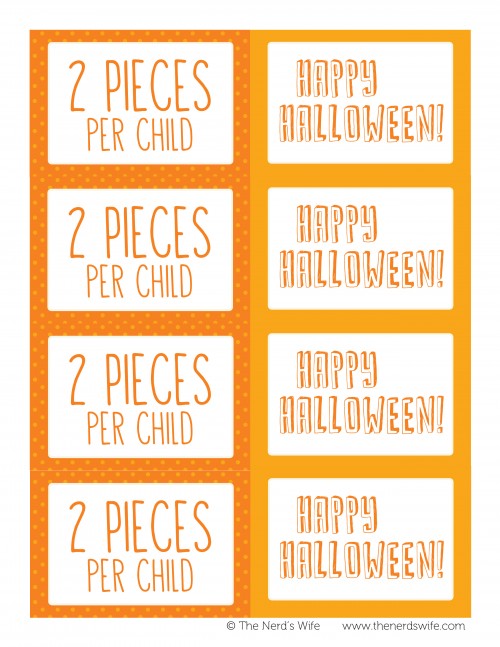 Click here to download some free printable signs for your Homemade Halloween Candy Dispenser.
Check out these other fun Halloween ideas!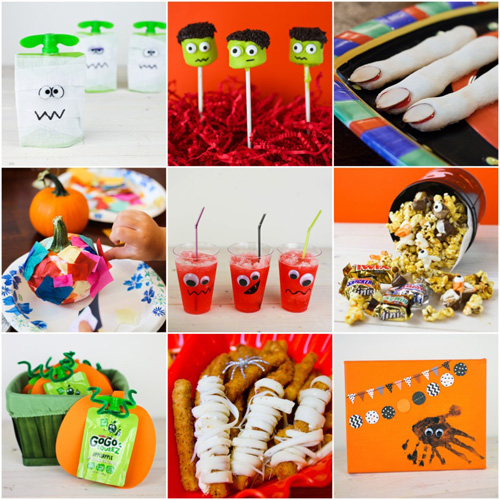 Mummy Applesauce Pouches | Frankenstein Marshmallow Pops | Dead Lady Fingers
Patchwork Pumpkins Craft | Monster Mash Punch | Spooky Candy Caramel Corn
Pumpkin Applesauce Pouches | Mummy Chicken Fingers | Spider Handprint Craft
br>