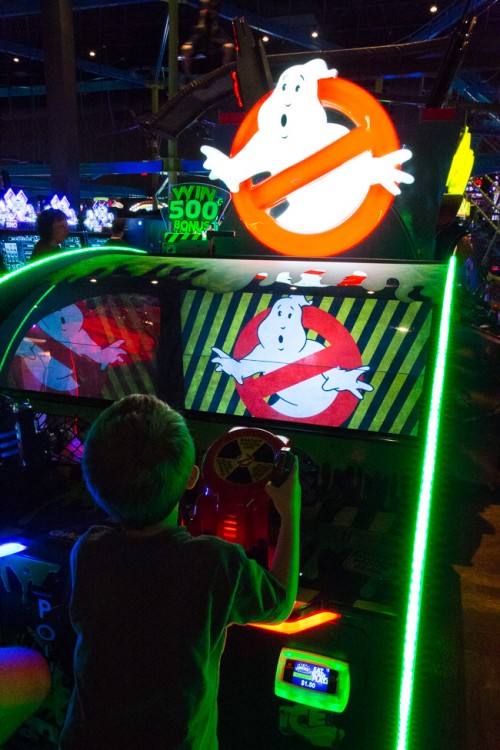 If you're looking for something fun and easy to do with the kids, check out Main Event Entertainment. A neighborhood center just recently opened near our house, and we decided to check it out one afternoon. Several hours later, we left after having so much fun!
I was so impressed by the amount of things to do at Main Event. From video games for all ages, to laser tag and a ropes course, to bowling and billiards, there really is something for everyone at Main Event.
We started our adventure playing some video games, which my son loved. He ran from one game to the next, hardly pausing to play any of them.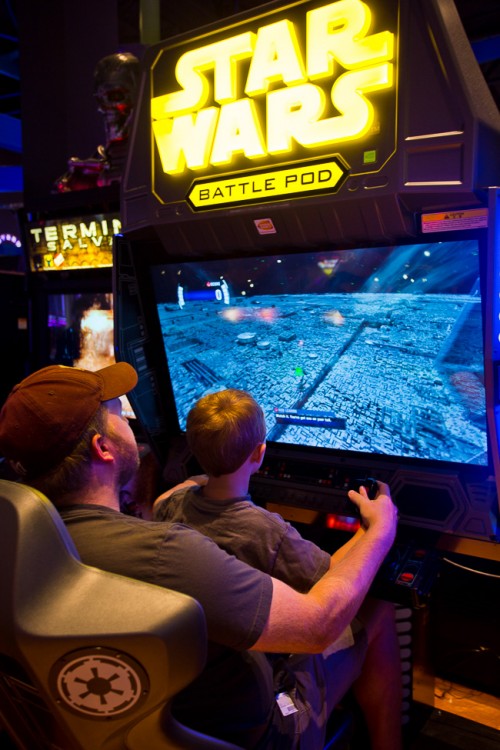 He was so excited to see games from some of his favorite movies: Star Wars, Ghost Busters, Transformers, and more.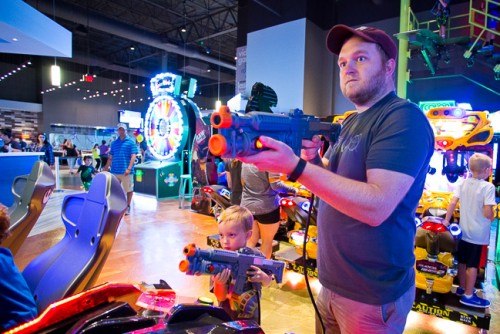 I loved that there were games he could play with his Dad, so we were truly spending time together. Video games are something that they both love, so anytime they can bond over playing games together, it's a win for us all.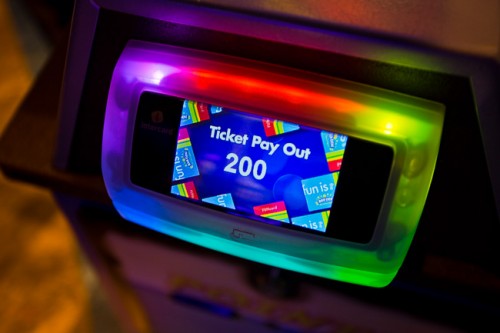 Andrew also loved collecting tickets and choosing a prize at the end of the night.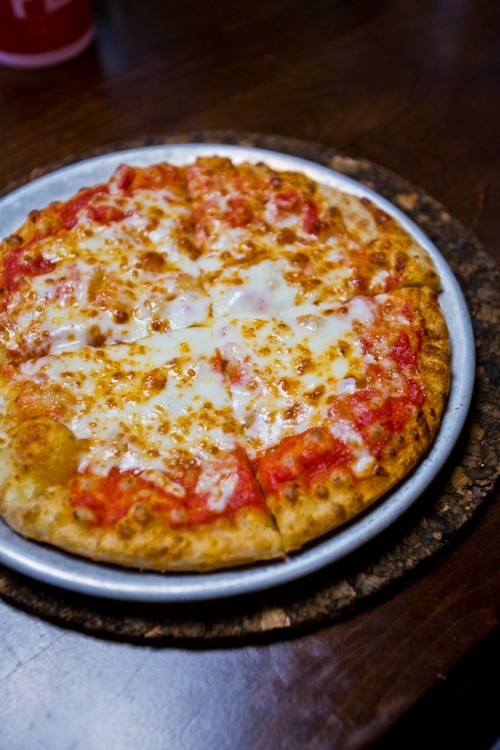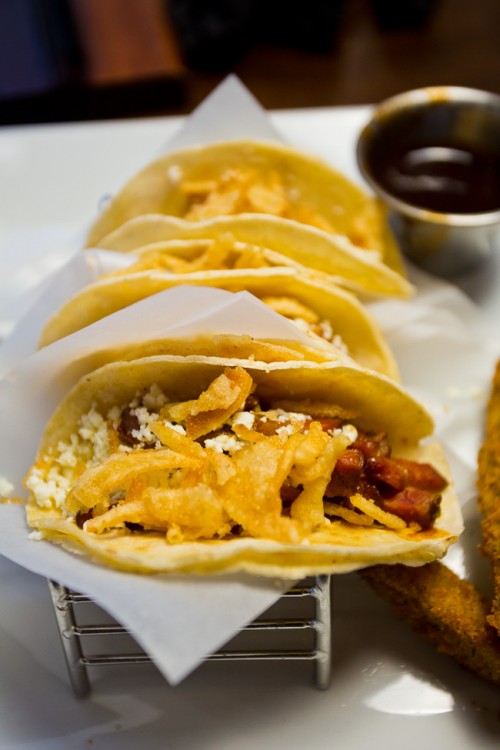 After video games, we were all starving, so we decided to grab a bite to eat. The main restaurant had a full-service menu with tons of different choices! Andrew decided on pizza, James got a burger, and I had some brisket tacos. There were salads, pasta, and more. I really liked the huge selection and that you could get some "real" food and not just fast food!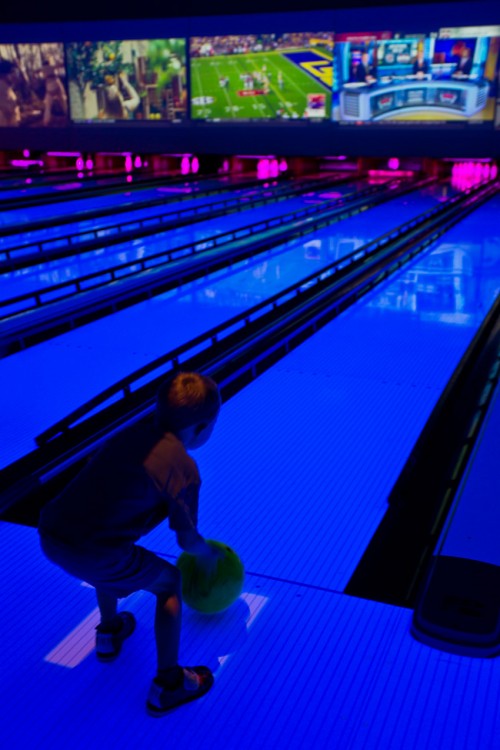 Of course, we couldn't leave without playing a round of bowling. The lanes were perfect for families — you can set each person's bowling profile to have bumpers or not. And they even had a "slide" for the bowling balls for younger children to help them get the ball down the lane. Andrew LOVED it!
Ready to visit Main Event with your family or co-workers? Be sure to go to Main Event for FREE fun on October 10 for national Head for Fun day! It's going to be a blast!
Go to MainEvent.com to find a Main Event Entertainment Center near you
This is a sponsored conversation written by me on behalf of Main Event. The opinions and text are all mine.
br>