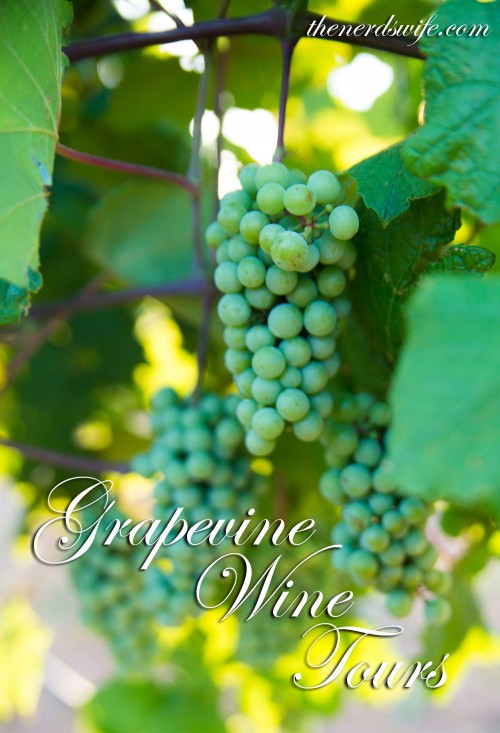 Last week, I had the chance to enjoy an evening out with some of my favorite blogging friends to enjoy Grapevine Wine Tours. I had so much fun, that I wanted to share my experience with you!
Grapevine Wine Tours picks up at three local hotels: Embassy Suites Outdoor World, Hilton DFW Lakes, and the Gaylord Texan. Once you board the bus, your tour guide will share a bit of local history and flare as he takes you to your first stop.
On the tour, you'll visit three venues where you'll have the chance to sample an extensive selection of wines, and enjoy a three-course meal. There are seven wineries in Grapevine, and the tour is customized based on your group size.
Our first stop was Homestead Winery. I really loved their Bois d'Arc red wine. I am not usually a red wine person, but this one was sweet and tasted wonderful. Homestead has a vineyard in Ivanhoe, Texas.
Our second stop for the evening was Delaney Vineyards, which is the only winery in Grapevine with an actual vineyard. It's also an Estate Winery, which means they grow their own grapes, bottle their own wine, and sell it all on site. It was so neat to hear about the process of growing the grapes and fermenting the wine.
They had a Texas Red that also was sweet. I was surprised to find some red wines on the tour that I really enjoyed. Their venue was beautiful, and would be the perfect place for a wedding.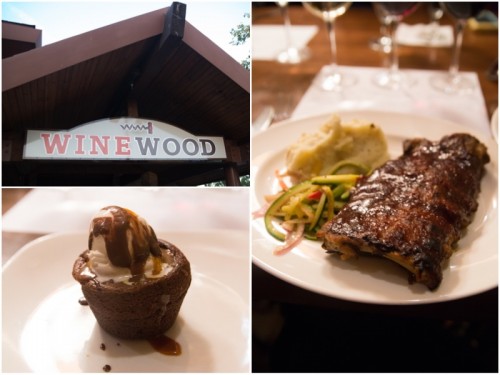 Our final stop for the evening was Winewood Grill, which was such a fun restaurant. There were wines set up for tasting at our table, and we had the chance to choose from a delicious menu. I had their pork ribs, which were amazing. It was such a fun way to end an evening with girlfriends!
Grapevine Wine Tours is the perfect way to see some of the best that Dallas-Fort Worth has to offer. It would be a wonderful date night, or a fun night out of the town with your girlfriends.
You can make a reservation here. Now through 9/1/2014, use the discount code BLOG10 for a 10% off discount on regularly scheduled tours.

What's your favorite kind of wine?
Disclosure: Complimentary admission was received in exchange for a review. All opinions and photos are my own.
br>