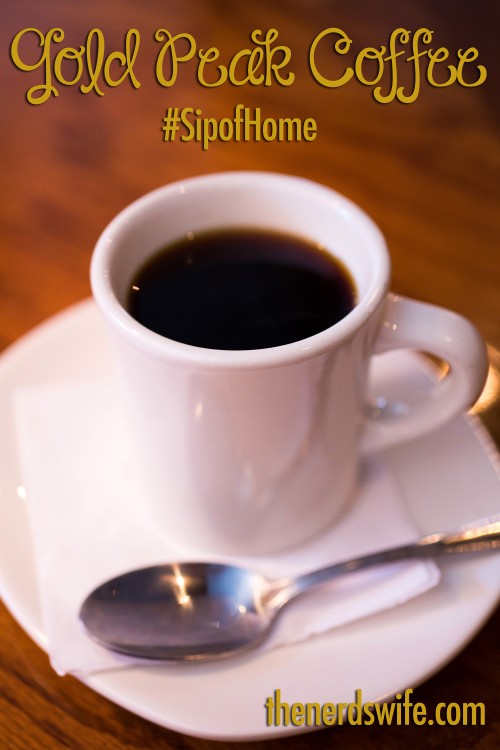 A good cup of coffee can jumpstart your day in the morning, or calm your mind during a busy afternoon and remind you of home. Gold Peak Coffee asked me to share how I enjoy coffee during my day as part of a sponsored campaign.
As a stay-at-home mom, I often find myself dragging in the early afternoon. Mornings in our house are super-busy — getting food on the table, doing activities, and just keeping my two-year-old entertained. But as a blogger, the afternoon is just when my work usually begins! That's when I like to sit in a quiet place and enjoy a warm cup of coffee while brainstorming ideas for upcoming projects.
Gold Peak Coffee — formerly Georgia Coffee — has a strong, rich flavor that is warm and comforting. It's the perfect way to begin your morning or end a meal. Just take a sip and be transported to your happy place.
For me, that's my grandpa's old truck, which always smelled like freshly brewed coffee. I'd climb inside and he'd drive us to the local ice cream shop to pick up a couple of dipped cones. He passed away when I was in college, and I miss him every day. I sometimes wonder what he would think of the life that I've built. I know that he'd be head over heels for my son, Andrew, and it makes me sad to think of all he has missed.
Isn't it crazy how a flavor or scent can evoke memories of home?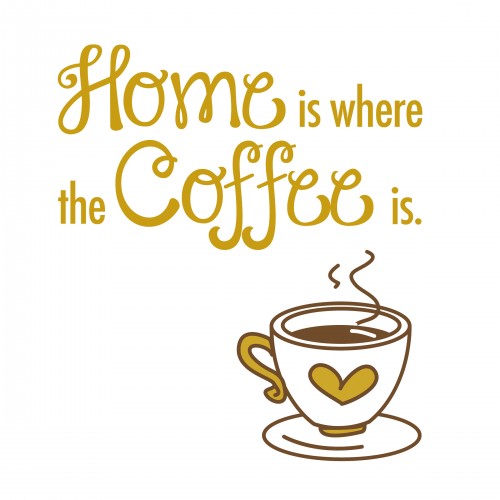 Click here to download the high-resolution file.
For all of the coffee lovers out there, I created this fun 8×8-inch printable that would be perfect to frame in your kitchen or place on your desk. 'Cause isn't it true? Home really IS where the coffee is.
Connect with Gold Peak Coffee on Twitter.
Disclosure: This is a sponsored post written by me on behalf Gold Peak Coffee. All opinions and commentary are my own.
br>