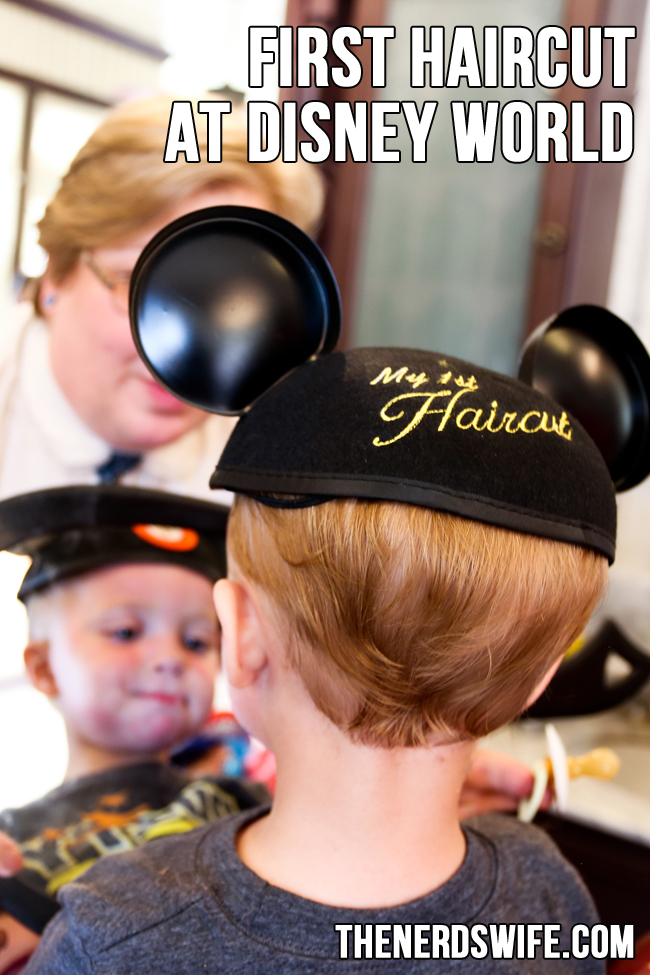 When we visited Walt Disney World with our two-year-old son, one thing that was on my bucket list was getting his first haircut at Disney World. I mean, what could be more magical than that?
Harmony Barbershop on Main Street in the Magic Kingdom is the perfect spot to have your child's first haircut. They offer first haircut packages that include keepsake Mickey ears, a certificate, and a lock of your child's hair.
Our stylist was wonderful. She immediately saw that Andrew liked Disney's Planes because of his shirt, and found a fun Dusty toy to entertain him while he got his haircut.
My sweet baby did wonderfully. He sat still (mostly) and let her do her magic!
Soon, we were all done and he got his new pair of Mickey ears!
You have to call to make a reservation for a haircut at Harmony Barbershop. They do regular haircuts, too! Just know in advance that they do not shampoo hair, so it must be clean and dry, ready to be cut.
I think it would be fun to have my husband and son get their hair cut together on our next trip!
Have you ever visited Harmony Barbershop at Disney World?
br>