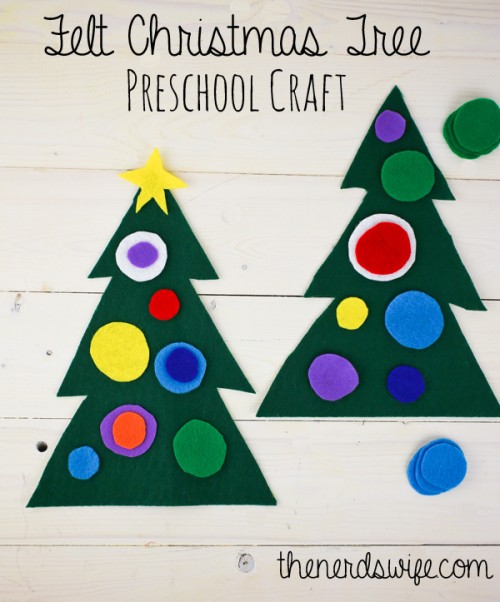 It's the week of holiday parties at school! Ah! Since first becoming Room Mom of my son's preschool class, I have dreamed of their Christmas holiday party. I couldn't wait for it. Christmas is my favorite time of year, and I couldn't wait to share this season with those little souls. For our party, I made this Felt Christmas Tree Preschool Craft to share with Andrew's classmates.
One thing that I love about Andrew's Montessori class is how much they focus on practical information. Andrew can already tell me several colors, shapes and letters, and he just turned two! These mini-sized versions of the holiday tree that has become so popular on Pinterest are the perfect busy activity for toddlers and preschoolers. They can recreate their tree dozens of different ways.
The best part is that to making 12 versions of this Felt Christmas Tree Preschool Craft cost me less than $10.
Sheets of colored felt cost 29-cents each at my local Michael's. You won't need more than one sheet of each color, except the dark green for the trees. Plus, it only took a few hours to cut out all the pieces. This is a simple project that would be great for church nursery, preschool classes or even as a homeschool activity.
Felt Christmas Tree Preschool Craft
Supplies:
9×12 Sheets of Felt in Light Green, White, Red, Orange, Yellow, Blue
9×12 Sheets of Felt in Dark Green (one for each tree you will make)
Scissors
Gallon-sized Ziploc bags
Directions: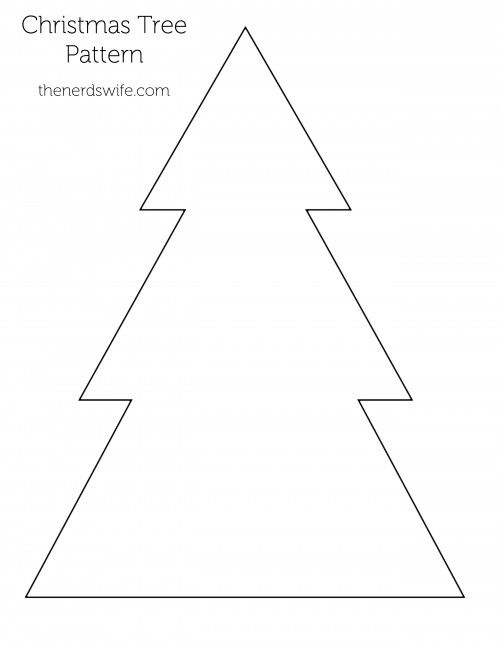 Cut trees out of the dark green felt using this free pattern.

Cut circles of different sizes out of each color of felt. These will be the ornaments for the trees. You can even use the yellow felt to cut out a star for the top of the tree.
Package each tree in a Ziploc bag with different sized ornaments. Each child should receive one tree and an assortment of ornaments. The felt sticks to itself, so you don't need any adhesive.

Preschoolers will have a blast rearranging the ornaments on the tree — let their imagination run wild! They can stack the different sized circles on top of one another.
Do you have any crafts planned for your child's class this holiday season?
br>