For the longest time, I've wanted to take Andrew to ride the Polar Express on the Texas State Railroad in Palestine. Growing up in East Texas, I just knew that the scenery would be beautiful and the train ride would be magical. We had an amazing time, and I wanted to share some of the experience with you!
If you have a child who loves trains — or even just want to share a little holiday magic with them — the Polar Express on the Texas State Railroad is a must. There are three levels of seating — Standard Class, Lonestar Class, and Diamond Class.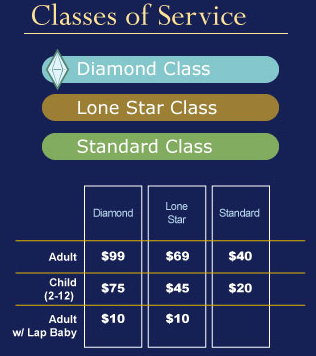 We decided to spring for the Diamond Class tickets, since Andrew is young enough to get bored and we wanted to experience the ride in the Upper Dome car.
I'm really glad we went for this upgrade — the car where we were seated was much nicer than I've seen in photos from my friends who went. And if you're going to spend that much money on a ticket anyway, why not splurge a little for a nicer experience?
I also loved that a copy of The Polar Express book was included with the ticket price for each family. We booked our tickets under the same reservation as my brother's family, and initially only received one book. All we had to do was ask for another, and our request was granted. The staff was very courteous and attentive.
We wore matching pajamas for the ride. I loved seeing the excitement on all the kids' faces in their pjs and robes. There were so many cute families dressed up!
Also included was a cup of hot cocoa in a souvenir mug. This was so fun, and the kids had a blast drinking their hot cocoa and eating their cookies on the way to the North Pole. Little Shawn got his first taste of hot cocoa — he was *definitely* a fan!
The servers sang songs from the movie and danced along, encouraging passengers to get in the spirit, too. Then, it was time to read the book. It was fun to read along during the ride. And when Santa boarded the train at the North Pole, he came through and visited with each child, presenting them with their own silver bell. He also signed books as "Mr. C," which was a fun touch.
On our way home from the North Pole, we sang Christmas Carols as we waited for Santa to arrive. The excitement when he entered our car was palpable, and the children all cheered.
It really was a great experience, and I can't think of a better way to get children excited for the holidays. This is definitely a tradition that our family will look forward to every year.
What are some of your favorite holiday events?
br>