Thank you Curves International for sponsoring this post. Ready to get #CurvesStrong?
That first step into a gym is always the hardest. For years, my weight has fluctuated between "skinny enough" and "don't wanna look in the mirror."
I don't know about you, but I *hate* going to the gym. It's not because I hate working out — I love the endorphins, the invigorated feeling afterward, the chance to push myself beyond my limits.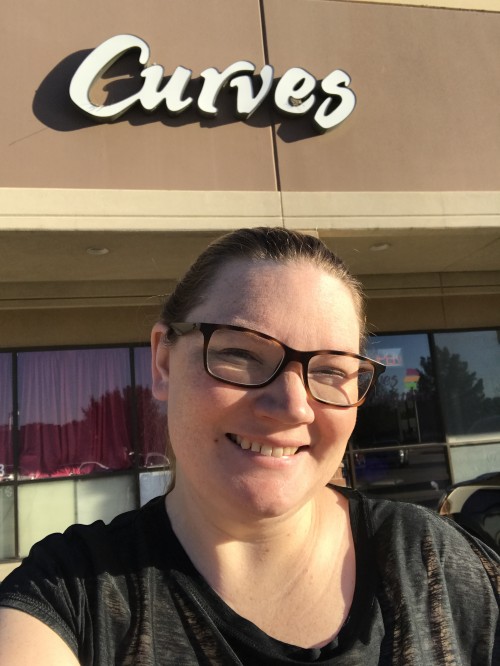 No, it's that as soon as I step foot in the gym, I'm lost. I have no idea what the machines do. I have no idea what *I* should do. How do I ensure that I'm working my core?
Heck, what even *is* my core?
I hesitantly walk toward what appears to be an elliptical. That's a safe choice, right?
Wait, is that lady staring at me? She knows I don't know what I'm doing.
And how do I turn this thing on? 
Maybe I just move the pedals? Oh man, is everyone staring at me? 
I know, I know. Everyone around me can't possibly be looking at me. But it sure feels like all eyes are on me, silently judging my inexperience.
I clamber down off off the equipment and make my way to the track. The track is safe. I can do the track.
This scene has repeated itself countless times throughout my life as I joined gym after gym. Never working up the courage to ask for help, never knowing exactly *who* to ask.
To me, gyms are a free-for-all. Every man for himself. And honestly, I get embarrassed and discouraged after a couple of times and I don't go back.
It's easier to sit on the couch and eat a slice of cake anyway.
But that changed when I walked into Curves. This one-stop-shop for every woman's fitness needs offers a 30-minute, total-body workout on strength training machines.
Called "the Circuit," you move from one machine to the next in 30-second intervals, with a recovery station in between. These circuit classes are designed to burn fat, increase strength, and kick start weight loss.
A Curves coach walks you through your first few workouts, ensuring you know how to properly work the machines to target specific areas. The Circuit works every major muscle group with strength training, cardio and stretching. The atmosphere in the gym is supportive and empowering.
I've finished one workout so far and I'm ready for my next. I don't feel exhausted and drained after my usual bouts at the gym. Instead, I feel invigorated and ready to tackle my day.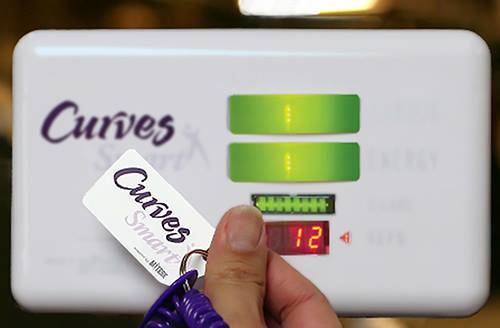 Next week, I'm going to be trying the Curves Smart Tag. This device learns your body's needs, and as you scan it at each machine, lets you know whether you are in the right range during your workout.
It's such a cool piece of technology that is customized to every Curves member. I can't wait to try it! It eliminates the stress of knowing whether you are working hard enough. Awesome, right?
I'll be working out three times a week (maybe more if I can find the time!) over the next month and will share my results with you once the month is over. I'm super excited to get back to being healthy and energetic (and maybe lose some weight in the process!)
This post was sponsored by Curves International but the content and opinions expressed here are all my own.
br>