It's amazing how your plans can change in an instant. We were all set to visit The Nerd's family on the Texas Coast this weekend, and then Andrew got sick. The next day, The Nerd fell ill. We just couldn't make the eight-hour drive, so instead we decided to celebrate the Fourth with my family at my brother's house.
While I'm sad our plans didn't work out, I'm so grateful that we had family close by to spend the holiday with.
Like this little cutie.
And this pants-less goober.
And this beautiful girl.
And this brave boy.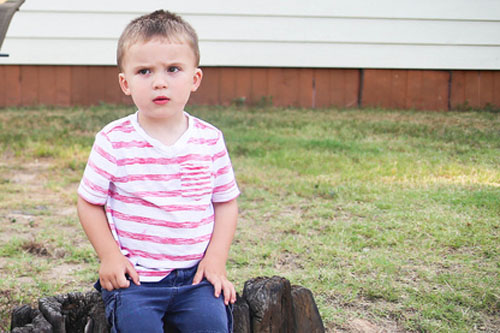 And this quizzical young man.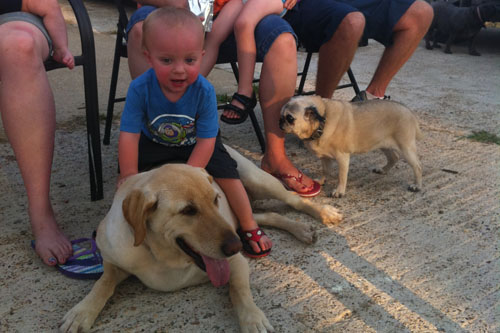 And this Little Dude.
I'm sad that I didn't get a picture of was Baby Shawn.
How did you spend your Fourth of July holiday?
br>