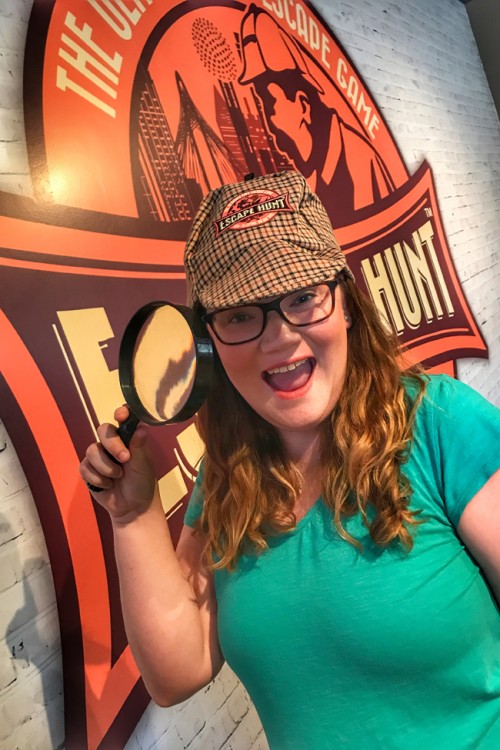 Escape Hunt Dallas was my first escape room experience — and I had so much fun! This upscale escape room adventure is perfect for date nights, events, and team building activities!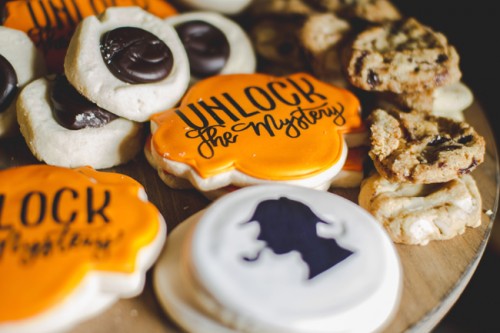 I had the opportunity to visit Escape Hunt Dallas as part of their blogger brunch experience. We had a catered meal in the events room, and it was so much fun! This is the perfect place for Escape Room Team Building.
The Sherlock Holmes theme of the location was awesome. It really feels like you are in a detective novel!
After our meal, we met our Game Master. He explained the premise of the room, and walked us through some common questions, like how certain kinds of locks worked. Then, it was time to head to our room.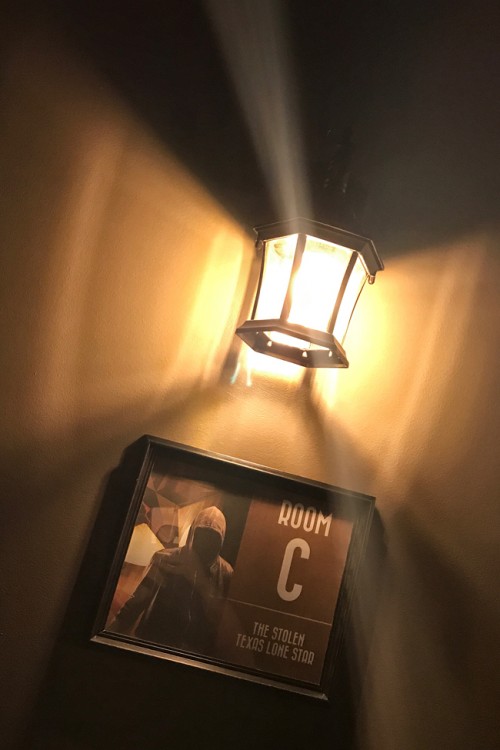 We tackled the Texas Stolen Lone Star game, which has a 25% success rate. You go into the room and the timer is set to 60 minutes. The idea is to search for clues around the room to lead to the end goal of your game.
The Game Master can see you via cameras, and each team had an audio monitor, so you could ask questions or they could help you if you got stuck. You are given four clues, and you can ask for a clue at any time. They really want you to succeed on your own without giving too much away.
And we did it! We finished our game with just over 17 minutes to spare! We were so close to beating the record!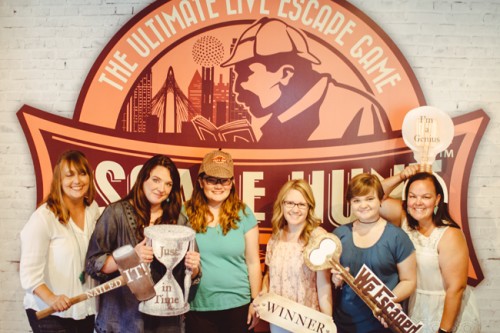 I can honestly say I had SO MUCH FUN. I came out of the experience calling my husband saying we needed to do one together. I think he would love it!
Escape Hunt Dallas
Escape Hunt Dallas currently offers three games — Jailhouse Justice, Circuit Overload, and the Stolen Texas Lone Star.
Tickets are $35 each and each of the games has a maximum number of participants. You can check their website for ticket availability and to book your experience.
Have you ever done an Escape Room?
br>