This shop has been compensated by Collective Bias, Inc. and its advertiser. All opinions are mine alone. #PetsLoveBeyond #CollectiveBias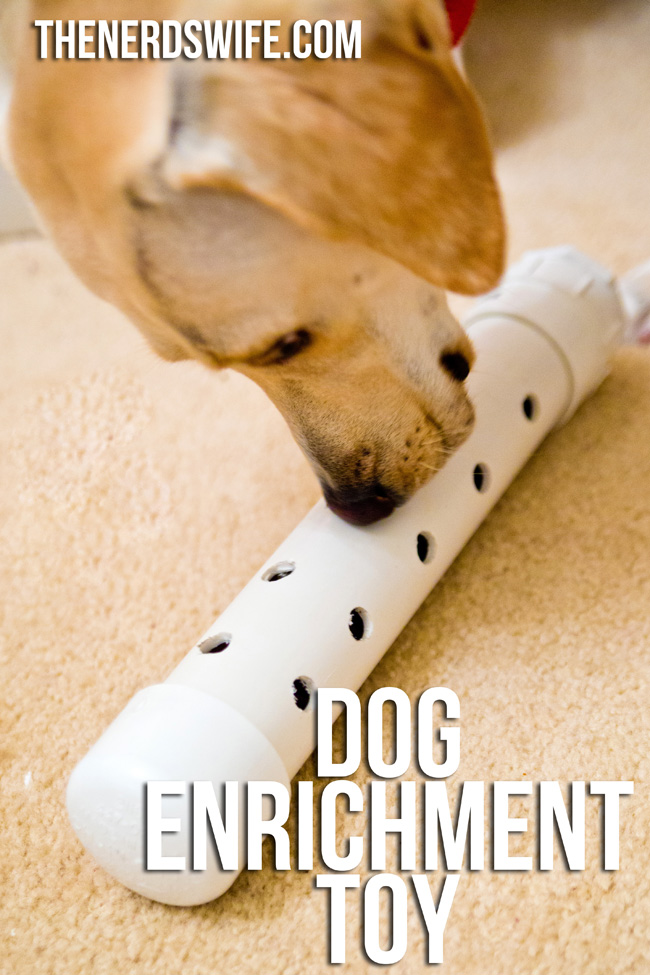 Dog Enrichment Toys are a great way to help your pets keep their minds sharp as they get older.
Last year, we adopted a lab mix puppy. Petra was so cute and cuddly and quickly became part of our family. But one thing that surprised me was just how much energy our new puppy had.
And with puppies, energy that isn't released in a productive way can spell bad news. We found out the hard way through lots of chewed up shoes, trash, and more.
She was bored!
It quickly became apparent that we needed to find an outlet for Petra that didn't involve pestering our other dog, and older beagle who would prefer to sleep her days away.
So, I decided to try to make our own Dog Enrichment Toys. They can be anything that challenges your pet and helps them put their mental and physical abilities to use.
For Petra, we made a Dog Enrichment Toy to engage her while she eats.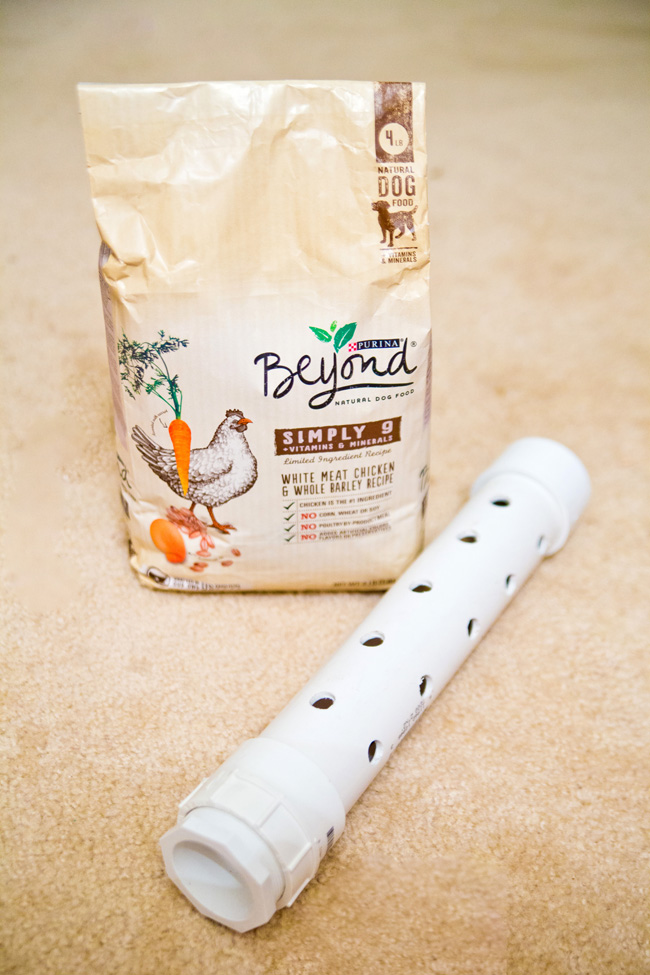 Dog Enrichment Toy
Here's what you need to make this Dog Enrichment Toy:
2 inch PVC pipe cut 12 inches long
2 inch PVC cap
2 inch threaded cap
1/2 inch drill bit
1/4 inch drill bit
Purina® Beyond® Grain Free dry dog food
Pilot holes with the 1/4 inch drill bit, then drill them in with the 1/2 inch bit along the outside of your pipe. Fit the cap onto one end.
Fill the pipe with Purina® Beyond® Grain Free dry dog food and screw the other end shut with the threaded cap.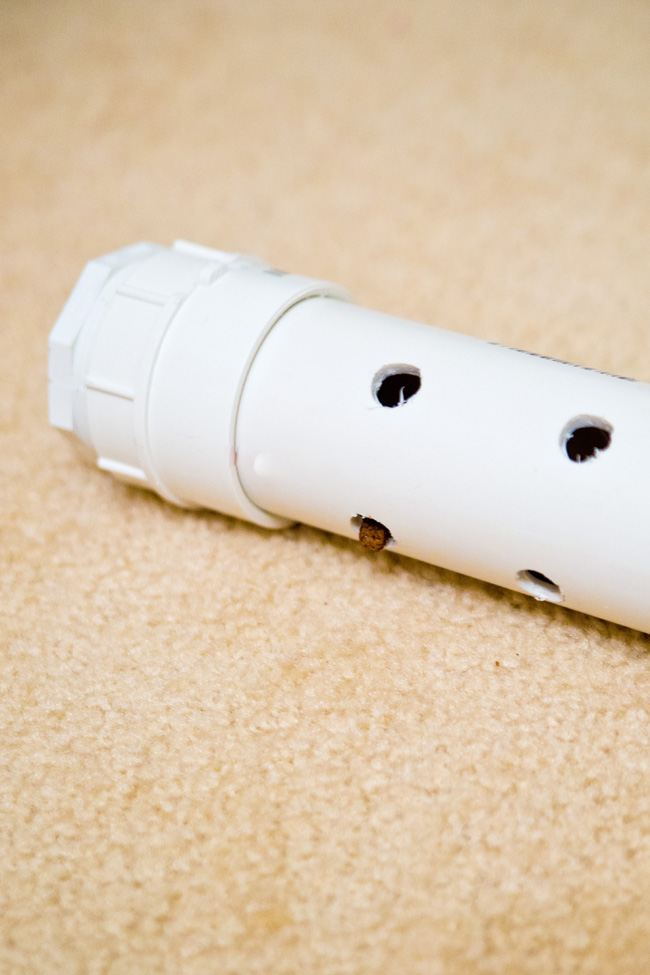 The holes are big enough for the food to fall out, but small enough that it won't just pour from the pipe.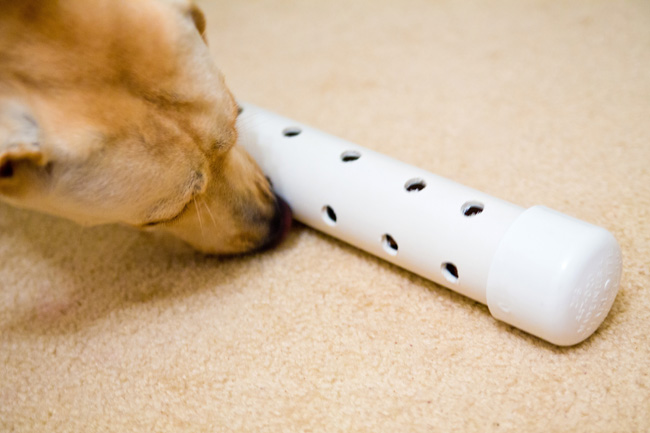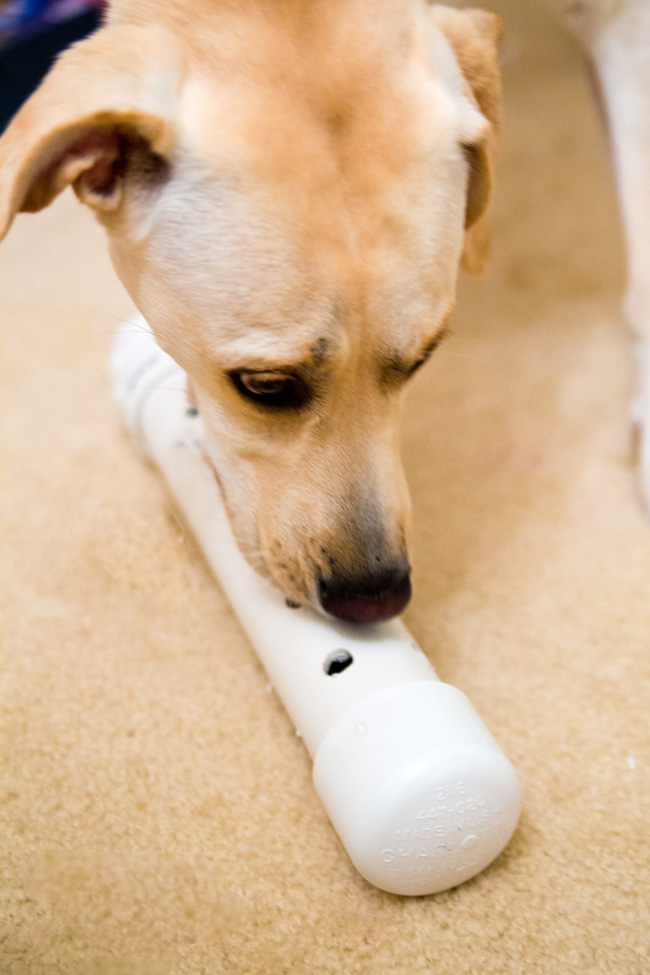 As she rolls the pipe around the floor, she's rewarded with pieces of food. It's a great way for her to use her brain to solve the puzzle of getting the food out!
The fun part is when the food runs low — then she had to think of other ways to manipulate the pipe to get the last few morsels of food.
We started using Purina® Beyond® Grain Free dog food for this device this summer because she's a full-grown adult now. It's important to make good choices regarding dog food from the get-go, and we are big fans of Purina® Beyond®!

I get our Purina® Beyond® Grain Free dog food at H-E-B. It's on the dog food aisle! Right now, you can save with this coupon.
br>