I've started treating our sneaky beagle to Cesar® home delights™ as part of a sponsored series with Socialstars. #CesarHomeDelights

From the time she was young, our beagle has kept her eyes on our dinner plates. You can often find her in her favorite hiding spot behind the couch, sneakily enjoying human snacks that she's pulled off the kitchen table.
But we've put a stop to that with the all-new Cesar® home delights™. This wet dog food is just what we were looking for.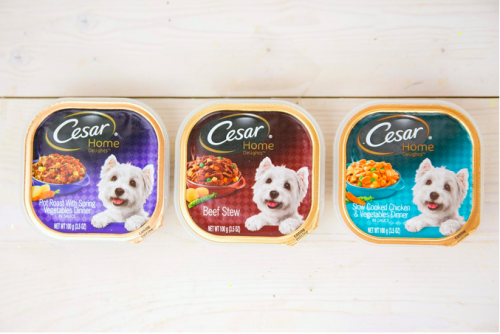 The unique flavors — such as pot roast with spring vegetables and beef stew — are inspired by classic home recipes.
Cesar® home delights™ has delicious looking meaty chunks, a true feast for your dog!
And with such a beautiful meal, your dog deserves a beautiful serving dish to match. That's why I created a fun DIY Sharpie Dog Dish for our dog. It's perfect for mealtime!
DIY Sharpie Dog Dish
Here's what you need to create this DIY Sharpie Dog Dish:
White ceramic bowl
Metallic Sharpie markers (non-toxic, for safe consumption of food)
Shape cut out on paper (I used a dog bone!)
Tape
Start by taping your shape onto the side of your bowl. Outline it in dots using your Sharpie markers.
Continue adding dots until your dish is completely decorated.
Set your dish in the oven and turn it on to 350 degrees F. Start a timer for 30 minutes and bake. Once the timer goes off, turn off the oven and allow the dish to cool completely before removing it from the oven.
Wash thoroughly and get your dog some dinner!
Cesar® home delights™ became available at your local store on April 1, so be sure to look out for them!
When I first opened a tray to give to Kaylee, she acted like she was getting table scraps for the first time. If only that were true! I felt good giving her a bowl, though, knowing that it contained the nutrients she needed formulated especially for dogs!
And boy, did she gobble it up.
I love that you can see real vegetables in there.
Who would have thought my dog would like peas!?
Of course, there are other things you can do to keep your dog healthy and happy. In addition to a healthy diet, activity and exercise are key. We like to take walks after dinner before going to bed.
And it always helps to have an active toddler to keep furry friends on their toes!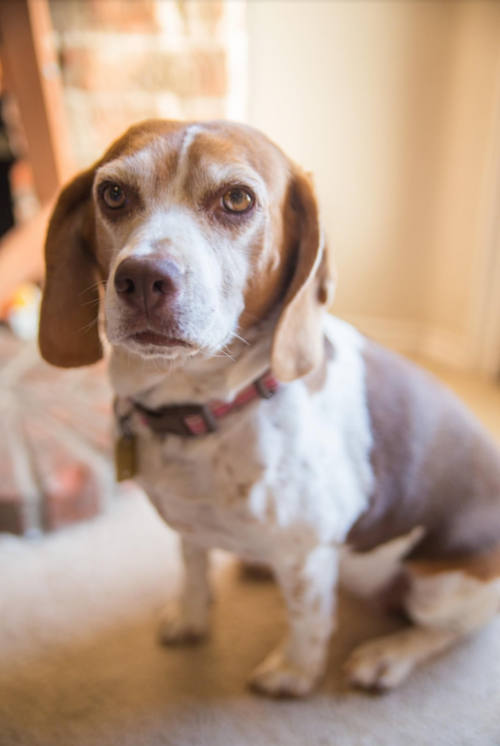 Connect with Cesar® dog food on Facebook and Twitter for more inspiration!

Disclosure: Photos include Cesar® home delights™ Trademarks of Mars, Incorporated 2015
br>