I recently hosted a Captain America Party for kids, and we made each attendee a shield from this DIY Captain America Shield Free Printable — they were such a hit! This was an easy activity that settled the kids down and gave the moms a chance to chit-chat. That's a party win in my book!
I'll be sharing more details and ideas from our Captain America Party for kids over the next few days, but first I wanted to show you this DIY Captain America Shield Printable. I made it in Photoshop, and have included a free PDF download in this post.
All you need is a blue frisbee and you can make your own Captain America shield!
The PDF contains instructions on using your free printable Captain America shield, but I'll go ahead and outline those here, too.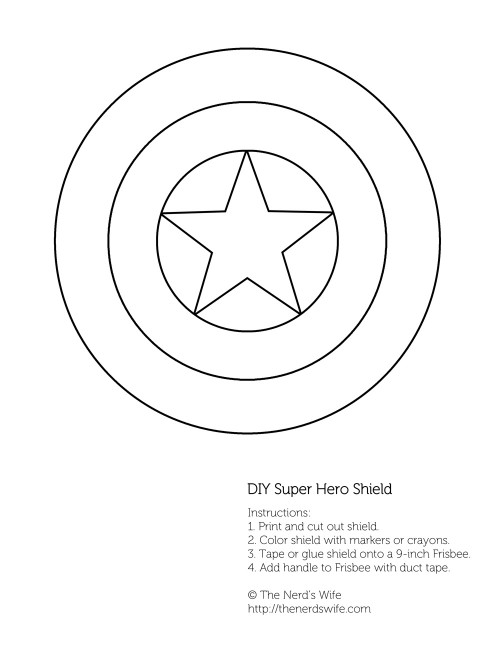 Click here to download a copy of the DIY Captain America Shield Free Printable
Instructions:
1. Print shield onto white paper.
2. Color it with crayons or markers.
3. Cut out the circle and tape it onto a 9-inch Frisbee.
4. Use duct tape to make a handle onto the back.
We had so much fun making our DIY Captain America Shields!
I love how creative some of the kids got with the colors of their shields. That's the beauty of this party activity — they can come up with their own design for Captain America's shield! So awesome!
Don't miss even more Captain America Party Ideas!
br>