When I first saw these cookies in a magazine, I knew they'd be the perfect Christmas treat. They taste like thin mints, with a crispy minty, chocolate interior and smooth chocolate coating. So yummy!

Chocolate-Peppermint Cookies
Source: Martha Stewart
Ingredients:
1 c all-purpose flour
1/2 c unsweetened Dutch-process cocoa powder
1/2 tsp baking soda
1/2 tsp baking powder
1/2 tsp salt
5 Tbsp unsalted butter, softened
3/4 c sugar
1 large egg
1 large egg yolk
3/4 tsp pure peppermint extract
8 large candy canes or 30 peppermint candies, crushed
2 lbs white chocolate, coarsely chopped
Directions:
Preheat oven to 325 degrees F. Sift together flour, cocoa powder, baking powder, baking soda and salt.
Beat butter and sugar together on high until light and fluffy. Add egg, then egg yolk, beating well after each addition. Mix in peppermint extract. Slowly add flour mixture and beat until a dough ball forms.
Roll into two disks on wax paper and chill for 1 hour. Cut into circles using a 2-inch cookie cutter. Line up the cookies on a prepared baking sheet.  Chill for another 15 minutes.
Bake for 12 minutes, until cookies are dry to the touch. Cool completely.
Melt the white chocolate in a double-boiler and dunk cookies in the melted chocolate, coating both sides. Set on wax paper and sprinkle with crushed peppermints. Allow to harden completely. Enjoy!
Happy Holidays!
Don't miss these yummy holiday cookie recipes!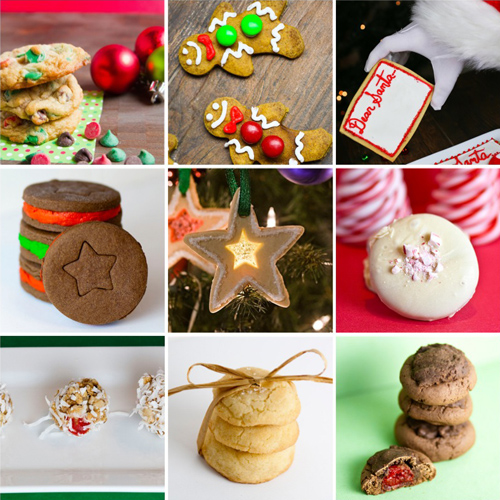 br>