Cherry Pineapple Chicken is a simple, 30-minute meal that your whole family will love. We've partnered with Juicy Juice this year to create unique recipes focused on introducing kids to new flavors, and this savory dinner idea does just that!
Juicy Juice is dedicated to helping families discover a new world of flavors through its popular 100% juice line — with 16 different flavors available, there is so much more than just apple juice.
My family doesn't usually branch out from our dinner rotation, so this was a great opportunity for us to try something new!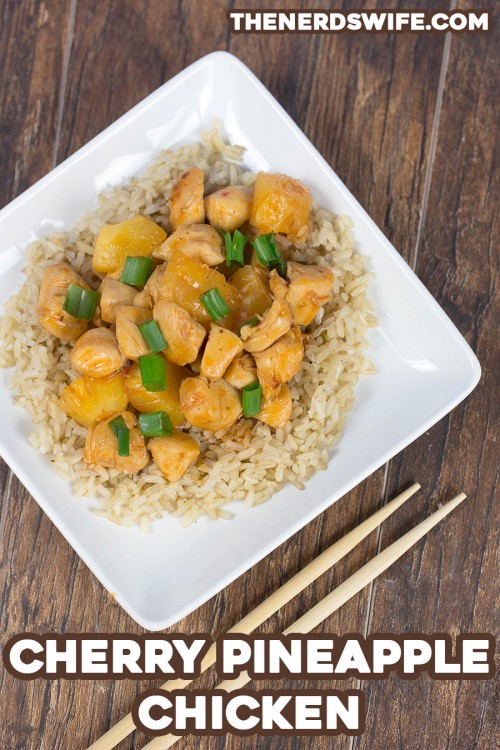 Cherry Pineapple Chicken
Here's what you need to make Cherry Pineapple Chicken:
4 boneless, skinless chicken breasts
2 Tbsp olive oil
1/2 tsp garlic salt
1/4 tsp ground ginger
1/4 cup Juicy Juice 100% Juice in Cherry Flavor
1/2 cup sweet and sour sauce
8 oz can unsweetened pineapple chunks, drained
2 green onions, sliced
Cut the chicken into bite-sized pieces and place in a large zipper bag. Sprinkle in the garlic salt and ground ginger, then mix to coat the chicken.
Heat the olive oil in a medium skillet and add the seasoned chicken. Brown the chicken and cook through.
Mix the Juicy Juice 100% cherry juice and sweet and sour sauce in a small bowl, then pour over the cooked chicken. Bring to a boil, then reduce heat and simmer 8-10 minutes.
Stir in the pineapple chunks and green onions.
Serve warm over brown rice.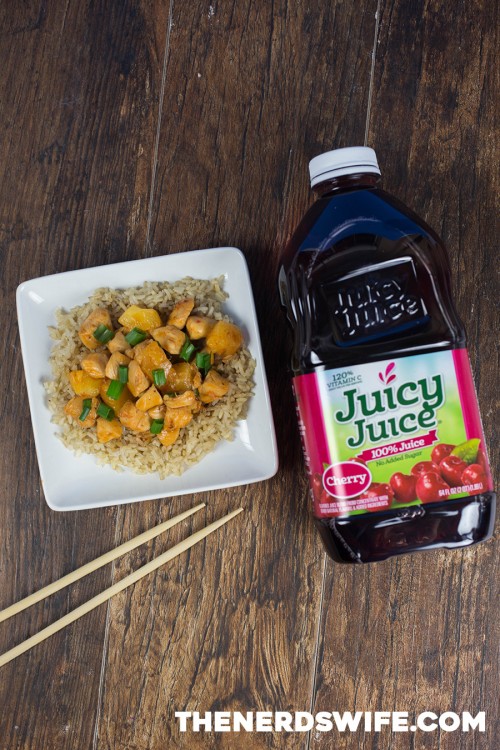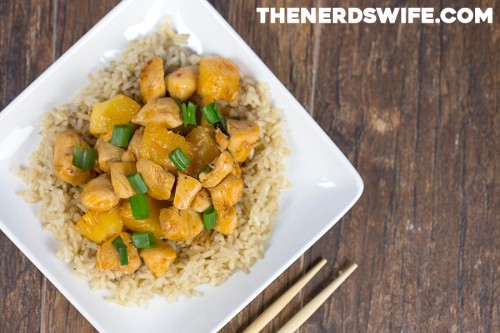 Families can utilize the Juicy Juice Flavor Exploration website for original recipes, helpful tips, and an upcoming three-part video series featuring Chef Jeff Mauro, host of Food Network's hit daytime show The Kitchen.
Plus, families can play flavor-filled activities and games, unlock special Juicy Juice savings, and spin the virtual Flavor Wheel for the chance to win daily prizes — including gift cards — now through April 30!
What are some of your kids' favorite flavors?
br>