I am a plant killer. I've never been able to maintain a garden. Potted plants die when placed in my care. Just ask my brother, who entrusted me with a giant ivy plant that he'd named Phil. He told me that he gave it to me because it was so big, so healthy that there was *no* way I could kill it.
I proved him wrong.
Poor Phil.
These Carrot Patch Cookies are the closest I'll ever come to planting a spring garden. That's probably best for everyone.
They are especially fun for little kids. My son liked helping "plant" the carrots in the garden. He liked eating the finished gardens even more.
Carrot Patch Cookies for Spring
Adapted From: Spoonful
Ingredients:
1 pkg sugar wafer cookies
1 can of vanilla frosting
1 pkg Oreos
1 pkg Candy Corn
Green licorice pieces (like Rips)
Orange candy melts
Directions:
Spread frosting on each side of a sugar wafer. Attach another wafer to each long side of it, using the frosting as glue. Cut another wafer to fit on the short ends, and attach it as well. This will be the "planter" for the carrots.
Place the Oreos in a Ziploc bag and crumble them. Add some crumbles to the planter.
Cut the green licorice into a trapezoid shape using a very sharp knife. Add small slits to the bottom to create the tops for the carrots.
Attach the tops to the carrots using a small amount of candy melts.
Place the carrots into the cookie crumbles, and enjoy!
Do you ever plant a Spring garden?
And don't miss my other Easter projects!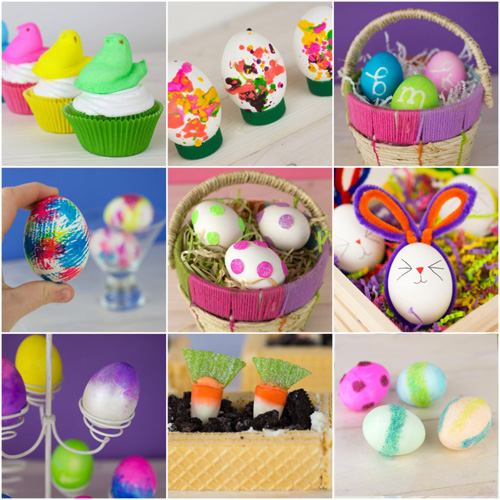 Peeps Cupcakes | Melted Crayon Easter Eggs | Monogram Easter Eggs
Tie Dye Easter Eggs | Glitter Dot Easter Eggs | Bunny Easter Eggs
Ombre Easter Eggs | Carrot Patch Cookies | Colored Sugar Easter Eggs
br>