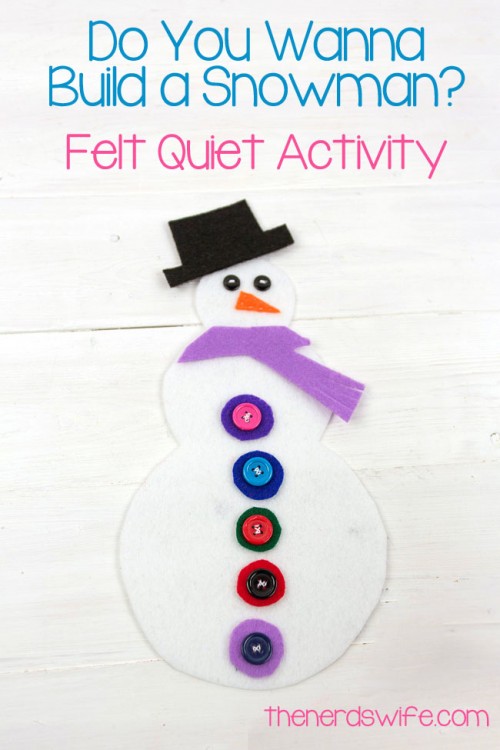 This Build a Snowman Felt Quiet Activity is one of my son's favorite ways to play inside during the winter. We put the pieces in a ziplock bag and carry it with us in the car, to restaurants, or to church.
Build a Snowman Felt Quiet Activity
Here's what you need to make this Snowman Felt Quiet Activity:
Stiff white felt
Felt in varying colors
Buttons in varying colors
Needle and thread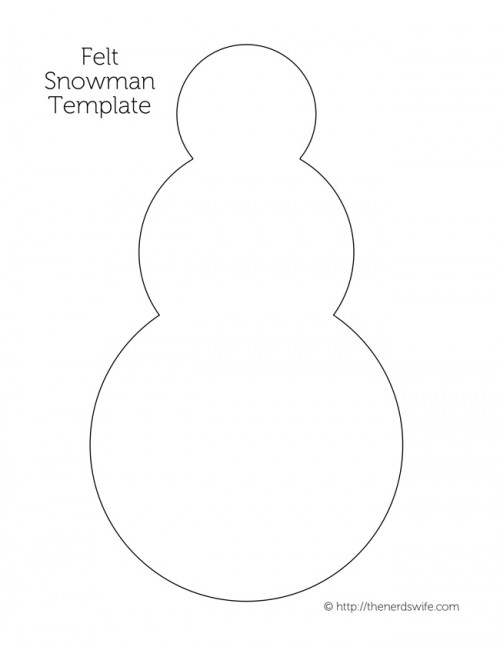 Use this template to cut out the snowman in the stiff white felt.
Add black buttons for eyes and sew on an orange triangle for the nose.
Cut scarves and hats from the remaining felt. We used darker colors (black, grey, and brown) for the hats and bright, cheerful colors for the scarves.
Cut three circles out of each scarf color, then sew on buttons that your child can use to dress the snowman.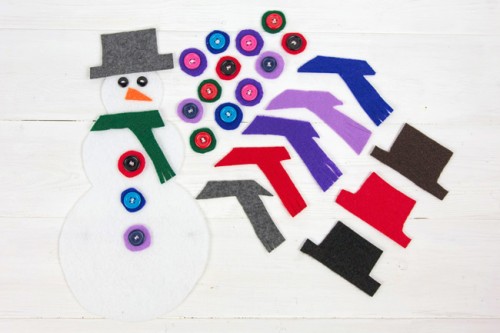 My son likes having all of the different options for the snowman to wear. He can sit and rearrange the buttons and scarves over and over again.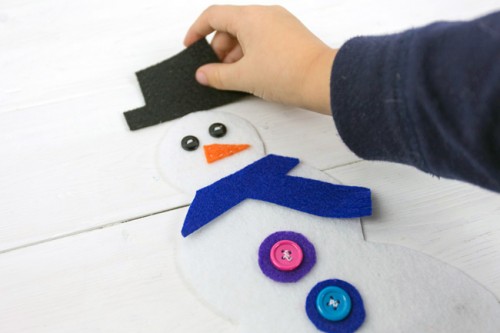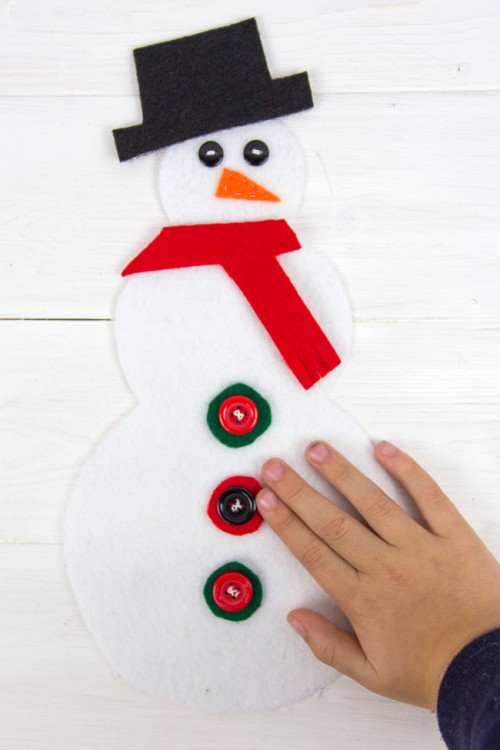 The cool thing is that the felt sticks together, so the buttons, scarves, and hats stay on the snowman.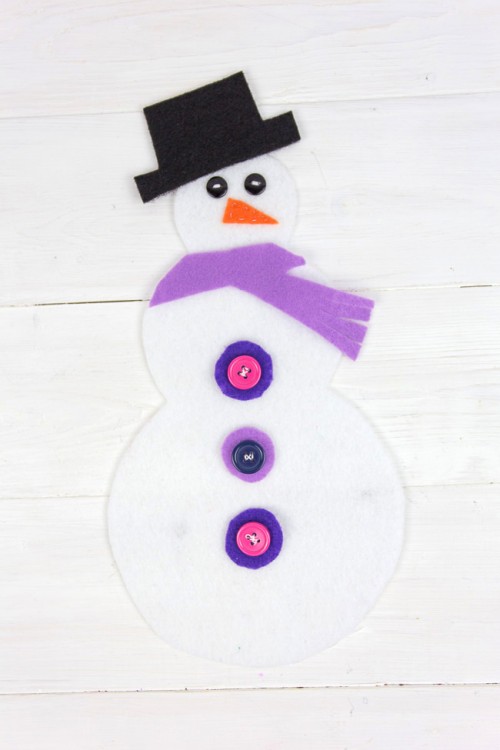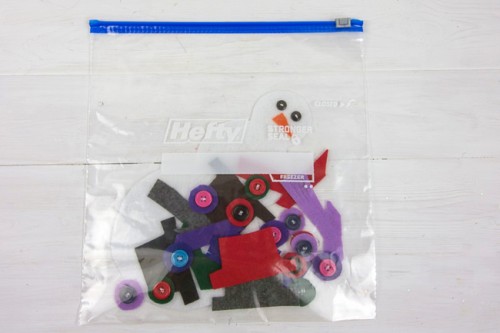 So, here's my question… Do you wanna build a snowman?
That song is stuck in your head now, isn't it? 
Creative Christmas Crafts: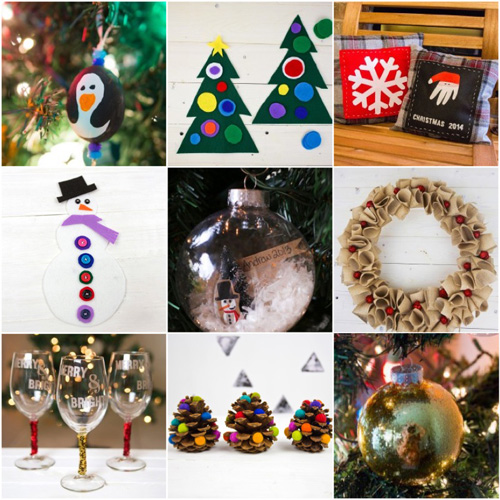 Penguin Ornaments | Felt Christmas Tree | Santa Handprint Pillow
Felt Snowman Activity | Snowman Fingerprint Ornament | Burlap Wreath
Christmas Wine Glasses | Pine Cone Ornaments | No-Mess Glitter Ornaments
br>