I am so excited to put our new Samsung fridge to use with these brilliant hacks for organizing your refrigerator. It's no secret that the fridge can become super messy and disorganized quickly, so I decided to confront the problem head-on.
First, I knew that I wanted to make a kid-friendly snack space in our refrigerator so that my son can pack his own lunch, get his own snacks, and more.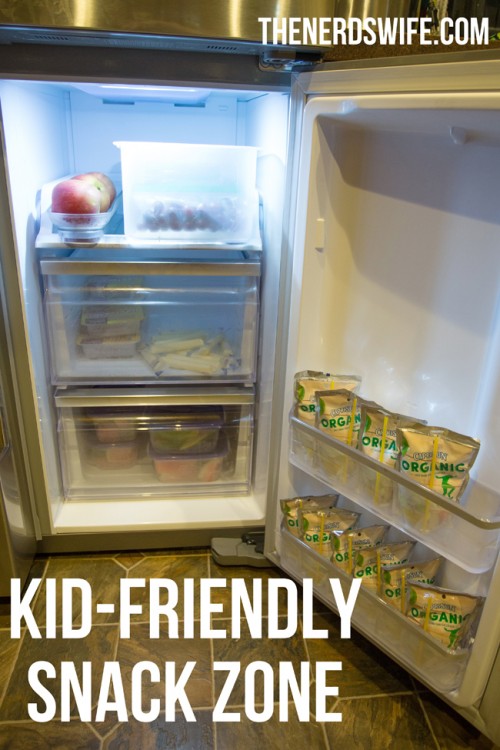 The Samsung Refrigerator with Family Hub makes that super easy with its flex zone. The flex zone is located in the perfect spot for kids to reach. My son was so excited to get his "own" fridge!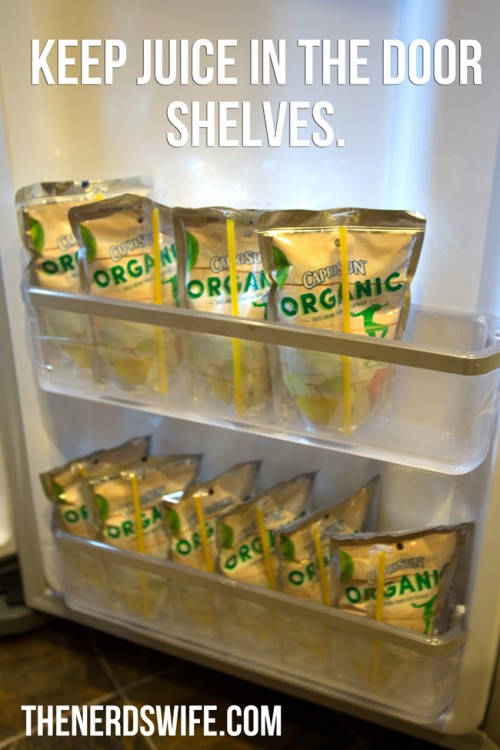 We keep the fridge door shelves stocked with organic juice.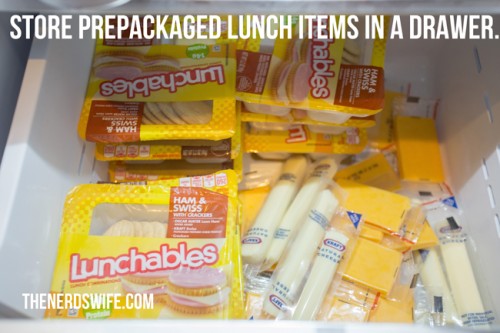 Lunch items go in the top drawer for easy access.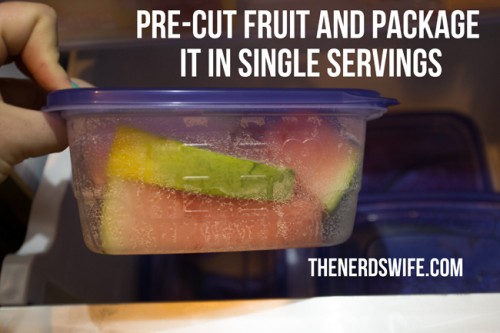 Pre-cut fruit is stored in single serving containers so that the kiddo can just open one and snack away!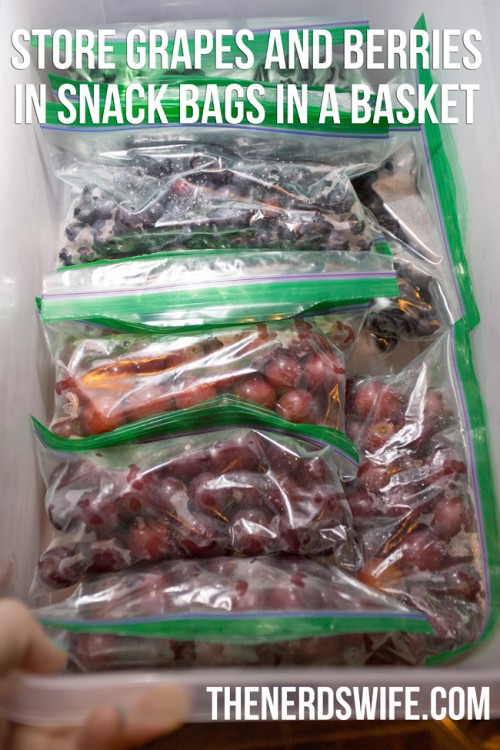 We also keep some of his favorite bite-sized fruits and veggies in ziplock bags inside a basket on the top shelf.
With all those items in place, our kid-friendly fridge is ready!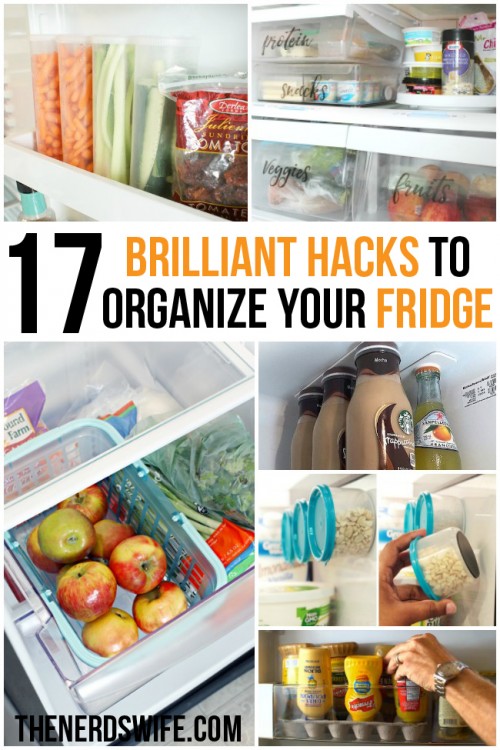 More Organization Tips for Your Refrigerator:
Keep the fridge smelling nice and fresh with these solutions for a stinky refrigerator.
Use magnetic bottle holders to hang drinks from the fridge ceiling.
A lazy Susan is perfect for making condiments accessible in the fridge.
Keep a bin dedicated to food that's likely to spoil and eat those first.
Never have to shake out those squeeze bottles again with this genius hack.
Hang tubs of snacks on the inside walls of your fridge using magnets.
Ever wondered what exactly should go in the crisper drawer? Check out this awesome list.
Keep everything organized with stylish printable labels.
Magazine sorters make awesome freezer shelves when turned on their side.
Add a basket to your fridge drawers to make it easier to find fruit.
Make your own fridge shelf liners from placemats!
Or use this no-slip shelf liner — perfect for keeping your fridge clean of spills.
Keep water bottles and soda cans organized with refrigerator space savers.
A fruit chute is awesome for keeping fruits in reach.
If you have small freezer, use color coded tags to easily find certain items.
Crystal Light containers are the perfect size for storing small treats, like baby carrot sticks, in the fridge door.
Combined with the Family Hub features of our Samsung refrigerator, I can tell you that our food will be super organized from now on!


br>