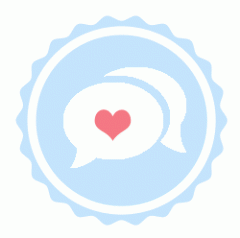 This post was sponsored by Downy Wrinkle Releaser as part of the Mom to Mom Advice campaign with KSW Media, but opinions and content are all my own.
If you'd like to try these products, you can download coupons here.
There's nothing more classic than a crisp, white shirt in the summer. As a mom, it's important to me that my wardrobe is functional, comfortable, and stylish. White collared shirts can be styled so many different ways — I wanted to share five ways that I'm wearing them this summer.
5 Ways to Style a White Shirt This Summer
With Boyfriend Shorts
I call this my "mom uniform" during the hot summer months: Relaxed boyfriend shorts, comfy sandals, and a cute backpack. I can easily go from running errands to playing at the park in this outfit. That's super important when you are chasing kiddos around all day.
With Jeans
A little more dressed up than my "mom uniform," in case I'll be meeting with other grown-ups. It can get really hot here in Dallas, so you won't find me in jeans very often during the summer. But this outfit is perfect for more temperate climates like on the coast.
With a Maxi Skirt
Add a maxi skirt and an embellished belt for a look that's perfect for a casual date night. Maxi skirts are so comfy that you'll often find me wearing them during the summer. I like to pair them with a more dressy top (rather than my usual tank top) when going out.
With a Flowy Skirt
This is the perfect summer dressy look: A short, flowy skirt paired with minimalist heels and a white collared shirt. And when the skirt is covered in palm trees, it's practically perfect.
As a Swim Cover Up
An oversized white collared shirt is such a fun swim cover up. It's effortless and looks great. Plus, it's really light and breezy during a stifling hot day at the pool.
I have a love-hate relationship with white collared shirts. They look great, but boy do they get wrinkled easily. Wrinkles are a stylish mom's worst nightmare (besides barbecue sauce), taking your look from classic to sloppy just like that.
That's why every mom should have a bottle of Downy Wrinkle Releaser in her arsenal. Just spritz your shirt with it, gently pull to release the wrinkles, and hang dry. Voila! A wrinkle-free shirt with no iron needed.
And let me tell you, as the mom of an active three-year-old there is *no* ironing going on in our house.
Plus, it can do so much more:
Odor Eliminator
Fabric Refresher
Static Remover
Ironing Aid
It's great for travel, and you can even use it on curtains, tablecloths, sheets, and pillowcases. I even use it for Andrew's clothes. It's just that awesome.
Grab a bottle and try it for yourself.
What is your "mom uniform" during the summer?
br>