The Nerd's parents recently moved to the Texas coast. This was a very beneficial move for us, because we get to go to the beach whenever we visit.
That's why I was super excited to head out Saturday morning for our Christmas visit. They rented a beach house in Port Aransas for the festivities. It was a great house, despite the tacky sea horse statues and the lamps that looked like fish mouths (seriously).
On Sunday, we decided to go for a walk on the beach to watch the sunset.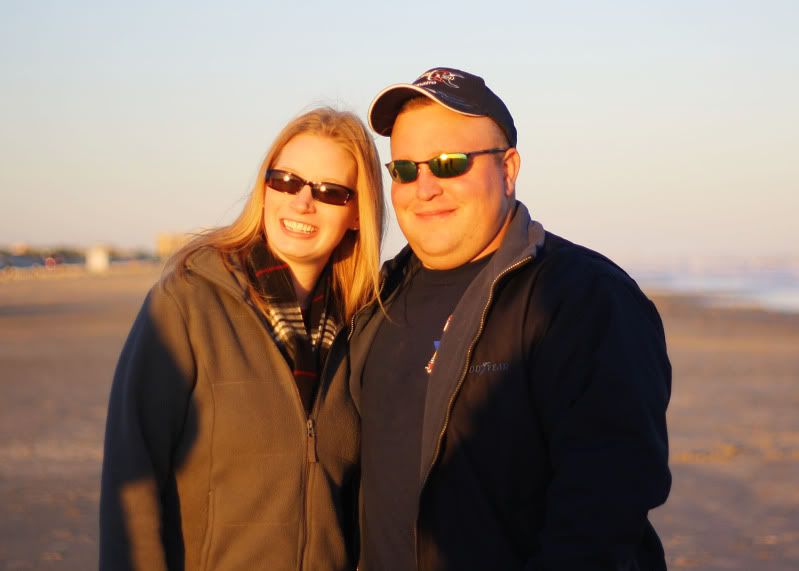 This is Kate and Paul. They agreed to be my guinea pigs for silhouette photos.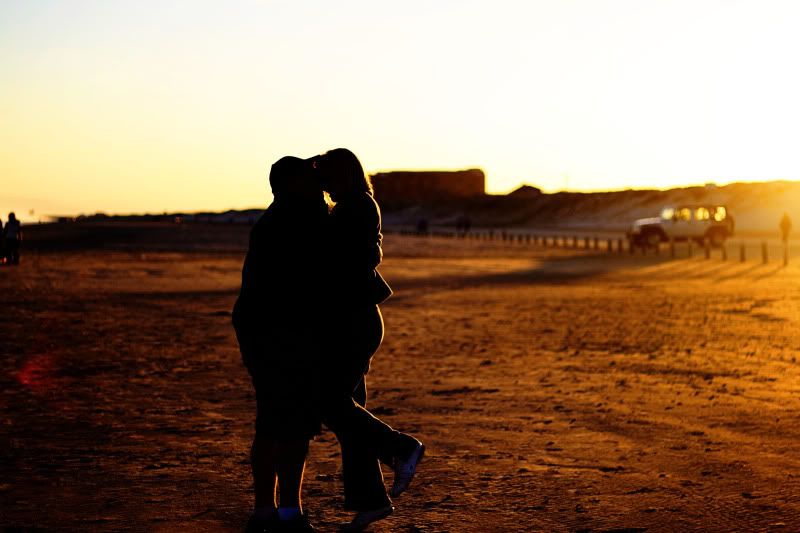 I think this turned out very nicely. 🙂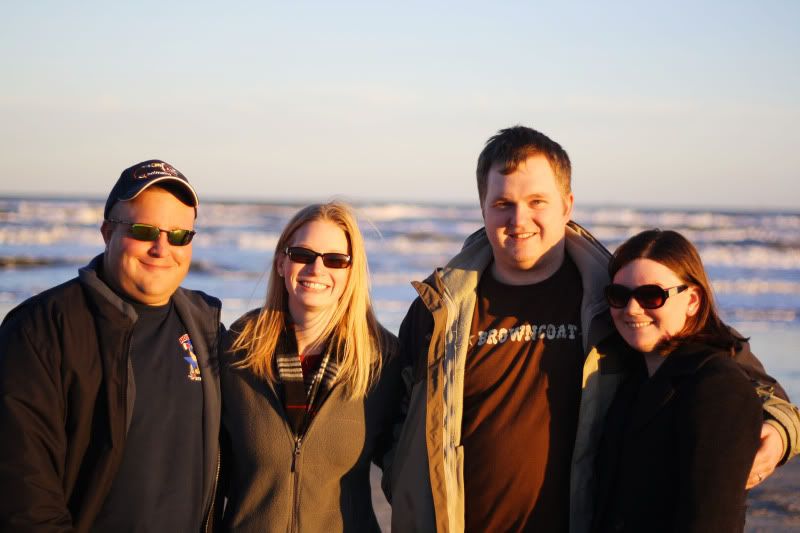 Here are the four of us together.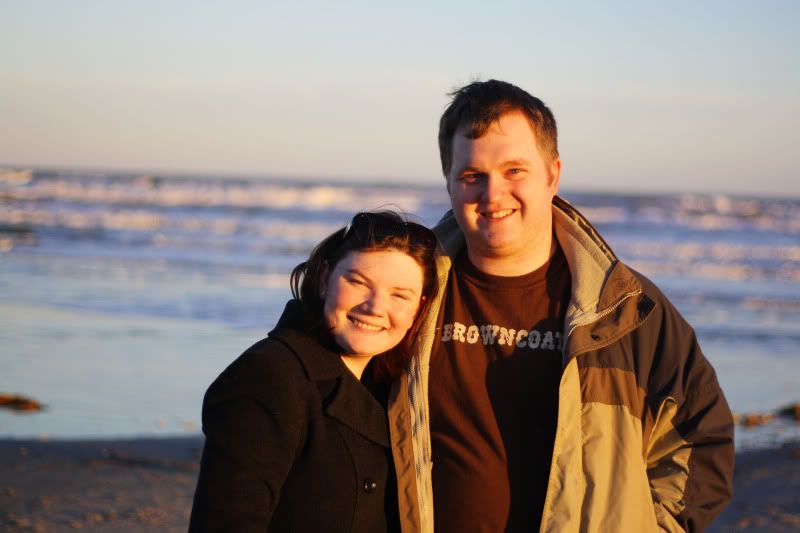 I really like this shot of The Nerd and me.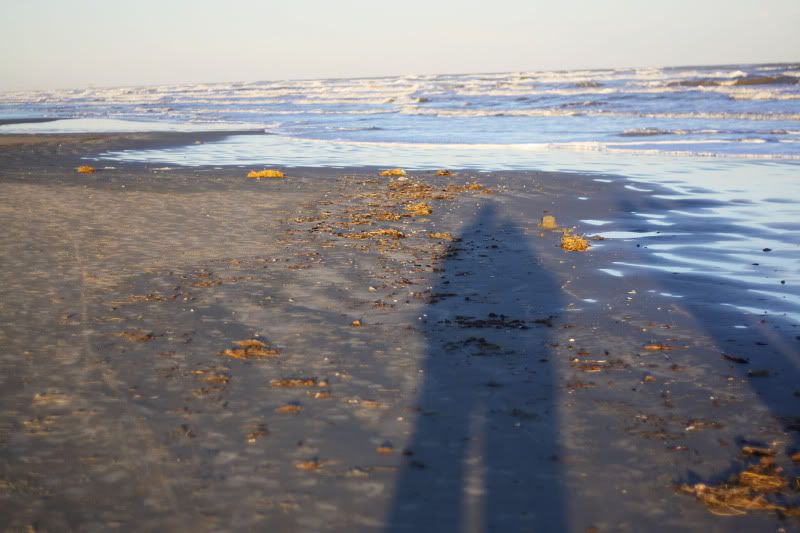 Here are our shadows. 🙂
When we got back from dinner, the Christmas festivities ensued. Lots of wine and beer was imbibed.
Yum! Leftover Wedding Wine!
Then the fun began…Here are photos of everyone opening their presents from us!
Kate got a sweater from us. The color will compliment her beautiful blue eyes.
The Nerd's mom, an avid quilter, got a a coffee table book about American Quilts.
Paul got a belt buckle flask. It's awesome! 🙂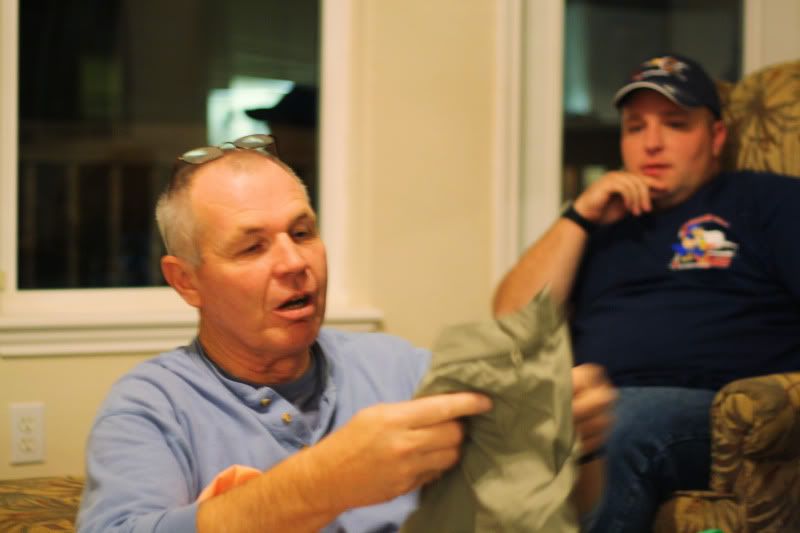 Lonnie got some fishing shirts, a necessity.
The girls modeled their present bows (made from awesome ribbon from the Container Store!)
It was a great trip and we had so much fun.
Lots of Love!