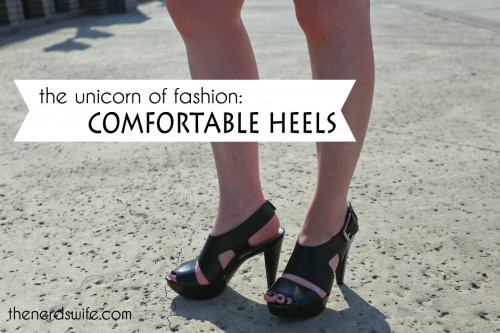 In college, I went on a major Sex and the City kick. I didn't quite have the budget to go all Carrie Bradshaw and order a pair of sparkly blue Manolo Blahnik heels, so I made do with what I could afford: some black pumps from Target. Those were the most uncomfortable shoes on the planet.
I understand that a $900 pair of shoes is vastly different from a $30 pair, but the idea of a comfortable pair of heels just seemed ludicrous to me. How could teetering around on a pair of poles attached to your heels ever qualify as comfortable?
Comfortable heels became the Unicorn of Fashion to me — something the optimist in us all wants to believe is real but we can never actually locate in the wild. Until a few weeks ago.