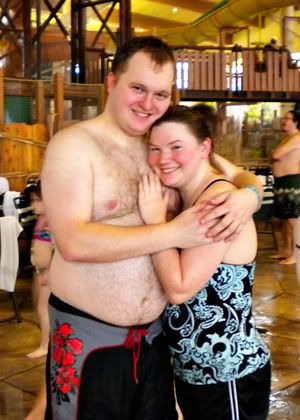 Yes, this was us … yesterday. It was 31 degrees outside and we were wearing swimsuits. Are we crazy? No, we were at Great Wolf Lodge!
Remember my adorable niece? Well, my brother and his wife are moving her to Denver on Monday.
So, my mom thought it would be fun for us to spend the weekend with her at the indoor waterpark!
Nanna and Pappy are so proud of River!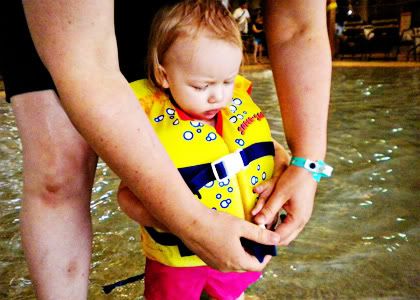 Here she is suiting up. Please excuse the terrible blurriness in these photos. I didn't want to take my super nice camera into the waterpark, so I used my point-and-shoot.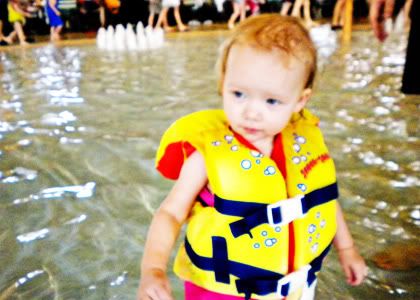 River wasn't the only one who had fun!
It took a little while for her to get used to the water, but soon she was splashing around like a champ!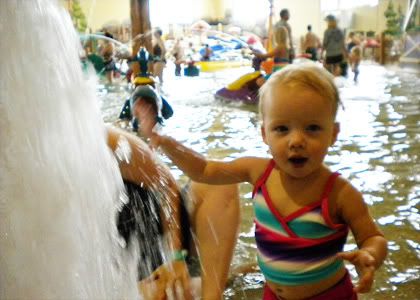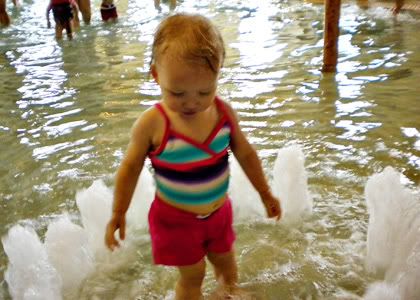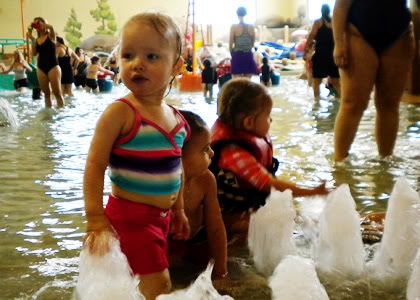 There were all kinds of things inside the park. Like waterfalls…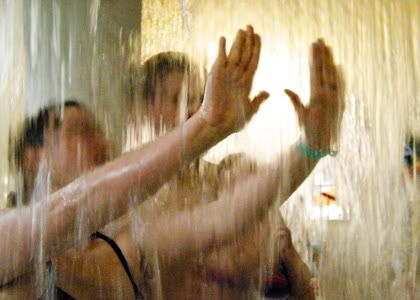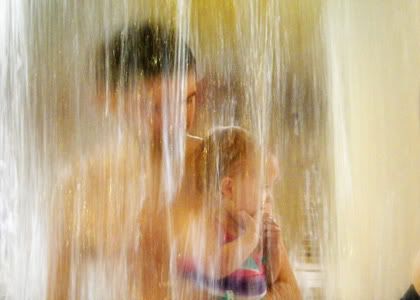 And water guns…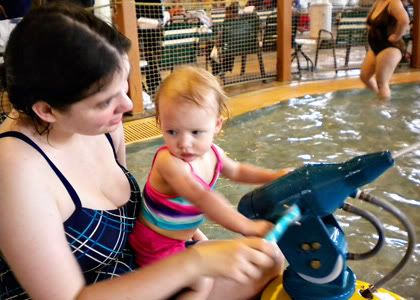 And water slides… Go James!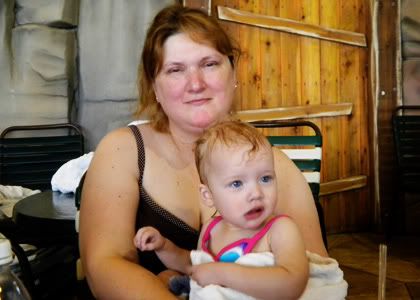 Nanna and River are best buds!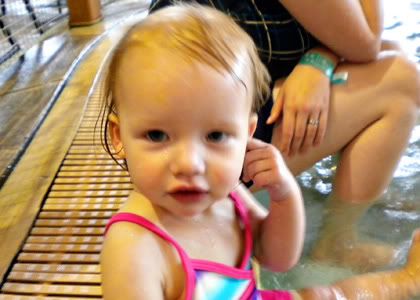 I'm gonna miss that baby…