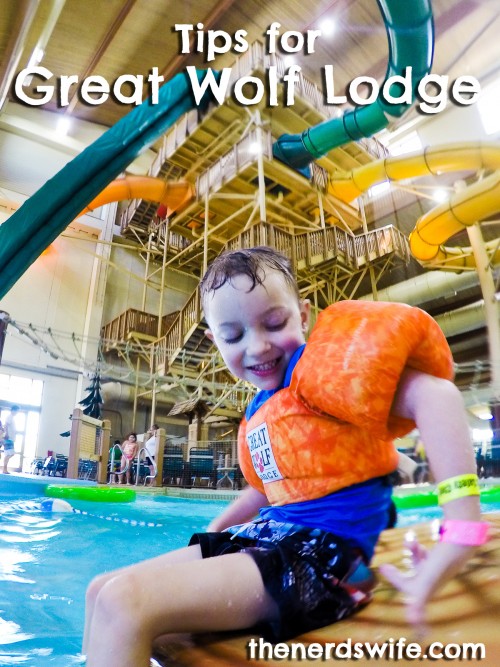 One of my favorite things to do when we have guests is visiting Great Wolf Lodge in Grapevine, TX. This fun family destination is perfect when you have little kids traveling to Dallas-Fort Worth. There really is something for everyone!
Tips for Visiting Great Wolf Lodge
Before you go, plan your meals. The rooms at Great Wolf Lodge have a refrigerator and microwave, so you can pack kid-friendly options (like Mac and Cheese cups or juice boxes and bottled water). We brought pop-tarts for an easy breakfast.
There are also lots of dining options at Great Wolf Lodge. We loved getting pizza at Hungry As a Wolf. It was perfect after a long day playing in the waterpark!
Plan for the indoor waterpark. Make sure to bring things like googles, waterproof camera, flip flops, and swim cover-up. You'll want the cover-up and flip flops when you walk around the resort in between visits to the indoor waterpark.
And if you forget a floatie or puddle jumper, Great Wolf Lodge has several options for little ones!
Check the schedule! There are tons of fun events at the clock tower each day, like kids yoga, scavenger hunts, and more! While we visited, we got to see the Creature Man, which was so much fun.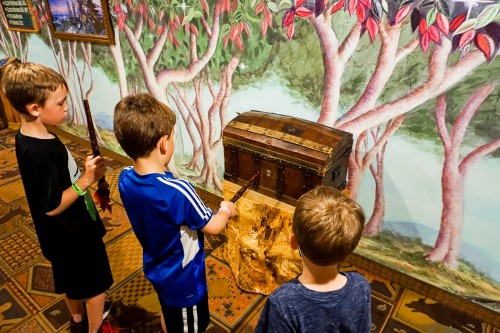 Make some magic! One of our favorite activities at Great Wolf Lodge was MagiQuest, a fun game where kids use wands to complete quests. The quest items are located all over the hotel — so don't be surprised to see kiddos racing up and down the stairs to complete their quests.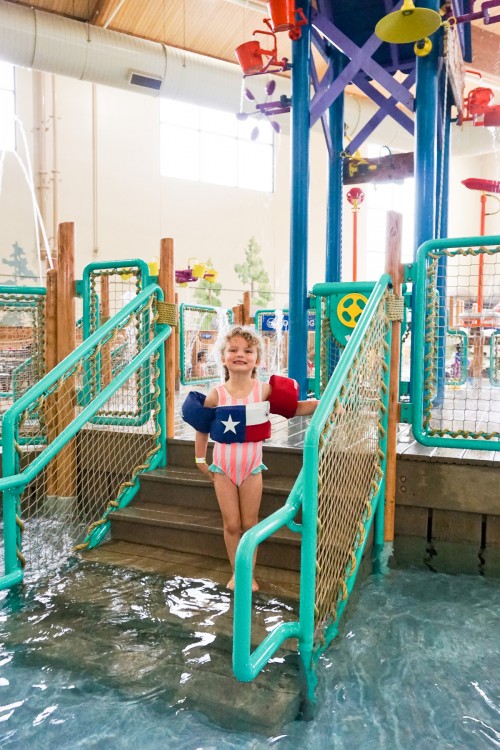 Check in early. You can begin check in as early at 1 pm — rooms are ready at 4 pm, but you can bring your swimsuit and visit the waterpark early. We made the most of our one-night stay and arrived right at 1 pm.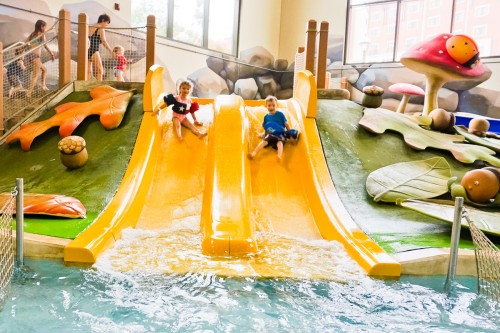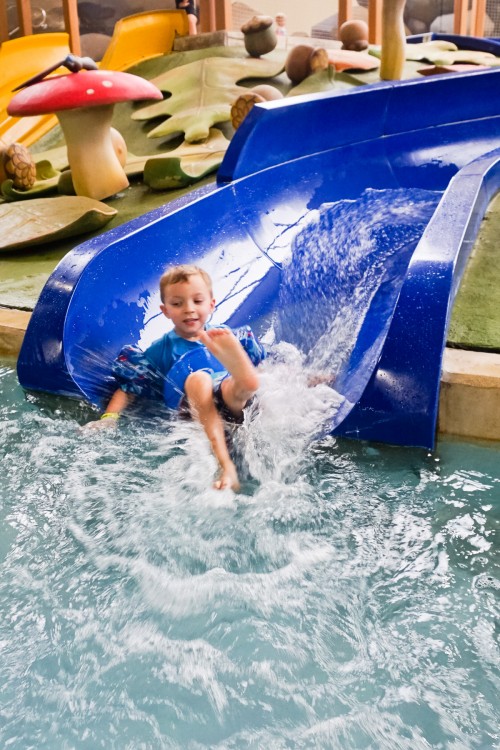 Check out and PLAY! Your wristband entitles you to stay and play at the waterpark until closing the day of check-out, so make the most of your last day!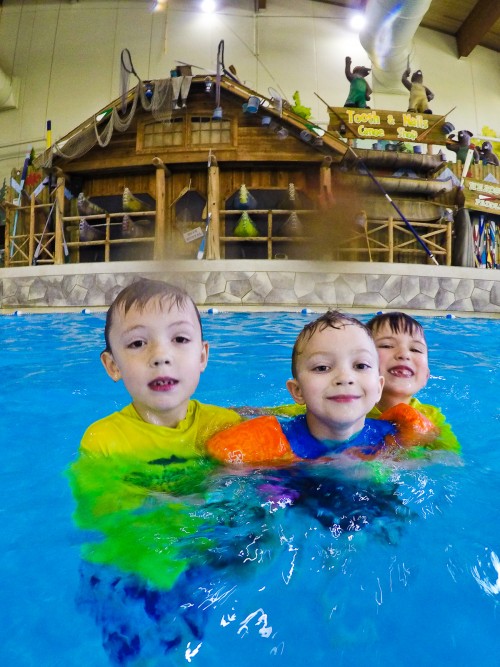 Most importantly, HAVE FUN! We stayed with four kids, a baby, and three adults — and it was AMAZING! There was something to do for everyone in the waterpark, and the kids had an amazing time. They were inseparable!
Plan Your Visit to Great Wolf Lodge
br>