Nothing makes me feel more like a new woman than a fresh manicure, and this Valentine's Day, I wanted to share that feeling with my friends. This Valentine Manicure Printable does just that when attached to a manicure set and some festive Jamberry nail wraps!
I'm wearing Heart Attack and Cherry Ice wraps.
I've been using Jamberry Nails for several months, and y'all — I'm totally addicted. I love the fun, bright designs and the fact that they last for weeks. One sheet costs $15 and contains enough wraps for two manicures and two pedicures. It's so much cheaper than going to the salon!
I'm a horrible nail biter, but haven't had an issue since starting to use Jamberry nail wraps on a regular basis. And they even have cute designs for your little ones!
Want to try Jamberry Nails out for yourself?
Click here to request a free sample and I'll get one in the mail to you!
Valentine Manicure Printable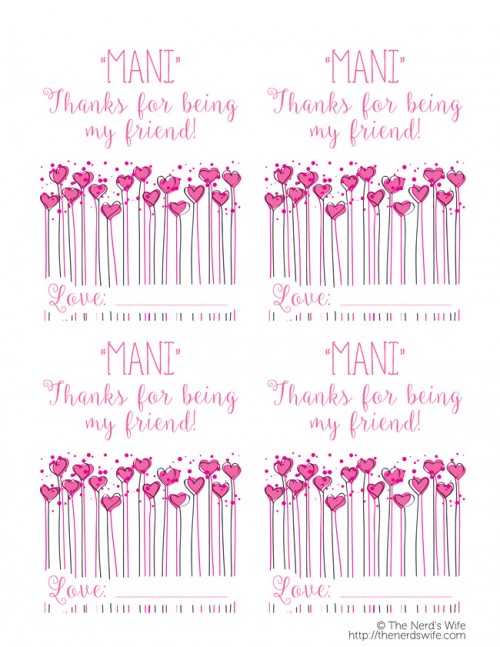 Just attach these printable cards to a manicure kit (I found these at Target for a few dollars) and add a sheet of Jamberry nail wraps. These would be perfect for teens to give to their friends, or to share with friends from your mom groups!
I just love how they turned out!
Click here to see more of my handmade valentines.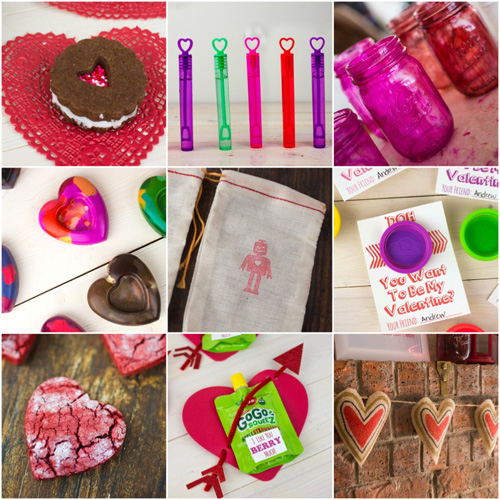 Valentine Sandwich Cookies | Bubble Valentines | DIY Colored Mason Jars
Heart Crayon Valentines | Robot Heart Valentines | Play-Doh Valentines
Red Velvet Crinkle Cookies | GoGo squeeZ Valentines | Burlap Heart Garland
br>