The Contest is now Closed.
Are you ready to win some more ARCs? Don't you just LOVE July?
This week's ARCs are AWESOME! I've read (and LOVED) the first. The second is one I'm DYING to dig into!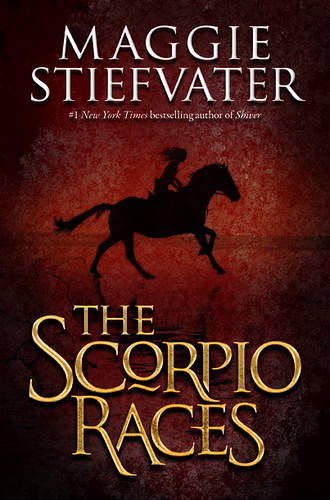 "It happens at the start of every November: the Scorpio Races. Riders attempt to keep hold of their water horses long enough to make it to the finish line. Some riders live. Others die.

At age nineteen, Sean Kendrick is the returning champion. He is a young man of few words, and if he has any fears, he keeps them buried deep, where no one else can see them.

Puck Connolly is different. She never meant to ride in the Scorpio Races. But fate hasn't given her much of a chance. So she enters the competition — the first girl ever to do so. She is in no way prepared for what is going to happen."


– Description from GoodReads

Release Date: Oct. 18, 2011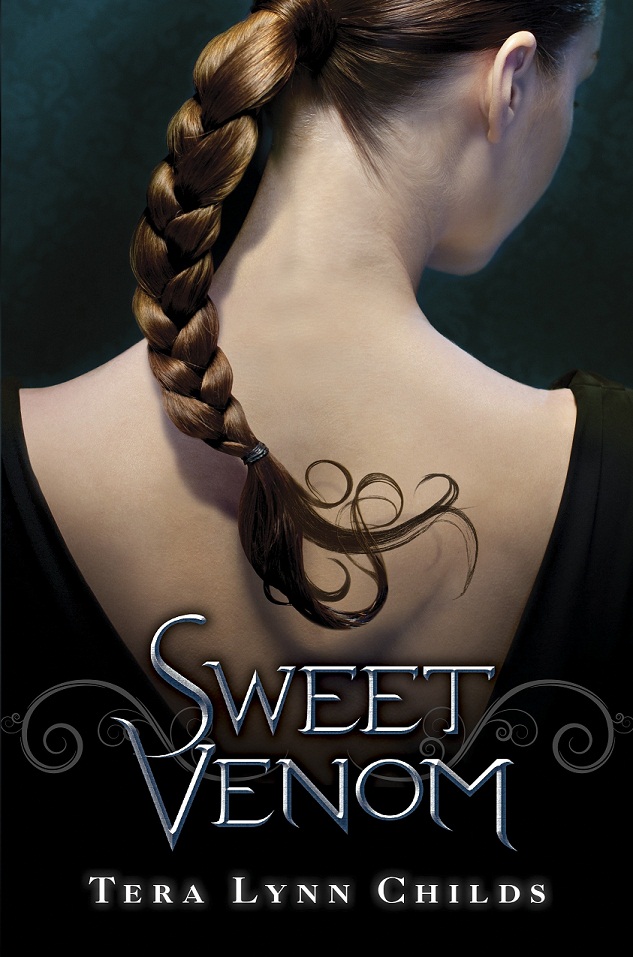 "Grace just moved to San Francisco and is excited to start over at a new school. The change is full of fresh possibilities, but it's also a tiny bit scary. It gets scarier when a minotaur walks in the door. And even more shocking when a girl who looks just like her shows up to fight the monster.

Gretchen is tired of monsters pulling her out into the wee hours, especially on a school night, but what can she do? Sending the minotaur back to his bleak home is just another notch on her combat belt. She never expected to run into this girl who could be her double, though.

Greer has her life pretty well put together, thank you very much. But that all tilts sideways when two girls who look eerily like her appear on her doorstep and claim they're triplets, supernatural descendants of some hideous creature from Greek myth, destined to spend their lives hunting monsters.

These three teenage descendants of Medusa, the once-beautiful gorgon maligned by myth, must reunite and embrace their fates in this unique paranormal world where monsters lurk in plain sight."

– Description from GoodReads

Release Date: Sept. 6, 2011
The Contest:
There will be two winners.
Winner #1 will receive an Advanced Reader's Copy of The Scorpio Races by Maggie Stiefvater.
Winner #2 will receive an Advanced Reader's Copy of Sweet Venom by Tera Lynn Childs.
The Rules:
Only one entry per person.
The contest is open INTERNATIONALLY.
Contest ends on 8/3/11 at 11:59 PM CST.
You DO NOT have to be a follower of my blog to enter. Google Friend Connect has been wonky lately and I'm not going to require it for this contest.
You receive 1 entry for filling out the contest form.
Fill out the form below to enter. Do not leave your entry in the comments.
If you have any questions, you can consult my contest policy.
Increase Your Chances:
Complete the following tasks to increase your chances to win!
+2 – Become a follower of The Nerd's Wife on Google Friend Connect. Just click the "Join This Site" button in my sidebar and sign in with your Google, Twitter or Open ID Account.
+2 – Subscribe to The Nerd's Wife via FeedBurner. Enter your email address in the Subscribe Via Email box in my sidebar.
+2 – Become a fan of The Nerd's Wife on Facebook.
+2 – Follow me on Twitter.
+3 – Tweet about this contest. Sample tweet: Win ARCs of The Scorpio Races by Maggie Stiefvater & Sweet Venom by Tera Lynn Childs from @thenerdswife: http://su.pr/5l0DJJ #EpicJulyARCs
Loading…
Contest Ends Wednesday, Aug. 3 at 11:59 p.m. CST.
Winner will be announced on or around Aug. 4 and the books will be sent soon after.
Want another chance to win?
Enter my Stephanie Perkins giveaway! Ends tonight (7/20) at midnight!
Enter my Vanish and Shut Out ARC giveaway! Ends 7/27.
Thanks for looking!
br>