This shop has been compensated by Collective Bias, Inc. and Walmart Family Mobile. All opinions are mine alone. #Save4Summer #CollectiveBias
This weekend, we'll be on the road again, heading down to the Texas Gulf Coast to visit family for the Fourth of July holiday. With as much as we travel, I'm often asked how we are able to afford it. By choosing one of the lowest priced unlimited phone plans, we've been able to make travel a priority in our family budget.
Summer Travel with Walmart Family Mobile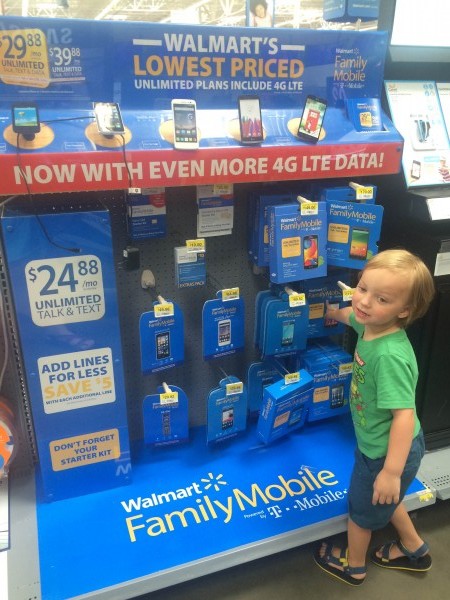 It's important to have an affordable wireless plan that is still reliable with great coverage. That's where Walmart Family Mobile comes in. For just $29.88 per month for the first line, you can get unlimited talk, text and data, with 1 GB of 4G LTE data. Only $10 more gets you up to 3 GB of 4G LTE data on the first line. How awesome is that!?
You simply pick up a phone at your nearest Walmart store, along with a starter kit, to get started.
Disclaimer: All prices for phones and plans included in this post are accurate as of the date of posting; however, these prices are subject to change. Please refer to http://cbi.as/ax84 or your local Walmart for current pricing.
I chose the LG Leon — it's a great phone for my on-the-go lifestyle. I can slip it in my pocket and I'm super-impressed with the photo quality. Plus, it comes with everything you need to instantly start using it!
Navigate to your destination with Google Maps.
Check the weather before heading out.
Search for fun things to do while you're there.
What are your plans for the Fourth of July holiday?
br>