The Nerd is a *huge* fan of cranberry sauce. At Thanksgiving this year, I took my first crack at making home-made cranberry sauce (my family just always ate the congealed stuff from a can).
It turned out quite well, or so I think because I don't eat the stuff and he said it tasted great. He could be lying, but I'm not going to force the issue because, hey, at least it's a lie that makes me look good, right?
So when my co-worker Catherine mentioned that she makes sugared cranberries for the holidays, my attention was immediately grabbed. Sugared cranberries? Aren't cranberries supposed to be tart? At least, that's what I've always thought.
That's true, and that is exactly what makes this mixture oh-so-yummy. You have the sugary sweet outside coating of fine sugar and then you bite into the bitter tartness of the cranberry. Yowza.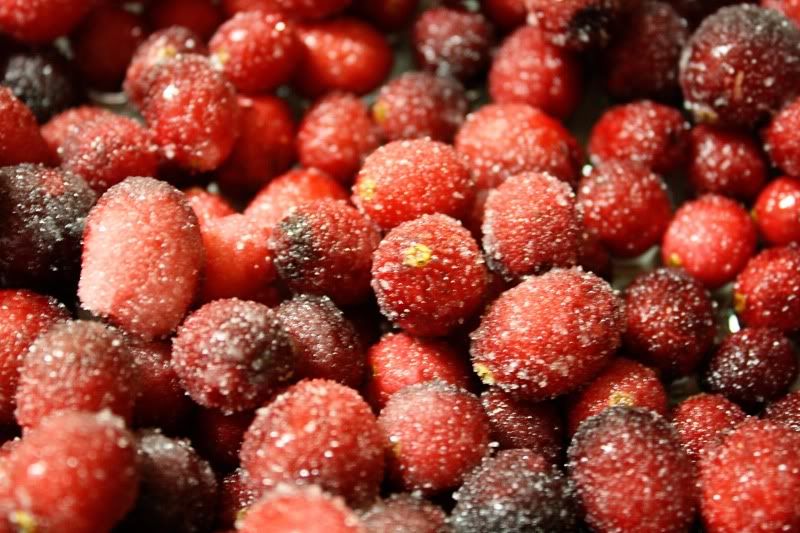 Don't these look scrumptious?
Here's what you need to get started:
2 cups water
2 cups granulated sugar
2 cups fresh cranberries
3/4 cup super-fine sugar (enough to coat the finished product)
First, you'll need to wash your fresh cranberries and get rid of any bad ones:
Then, combine the water and granulated sugar in a small saucepan. Stir until the sugar dissolves (this mixture is called "Simple Syrup") and simmer over medium heat. Do not boil or the cranberries will burst as they are added. This is very important.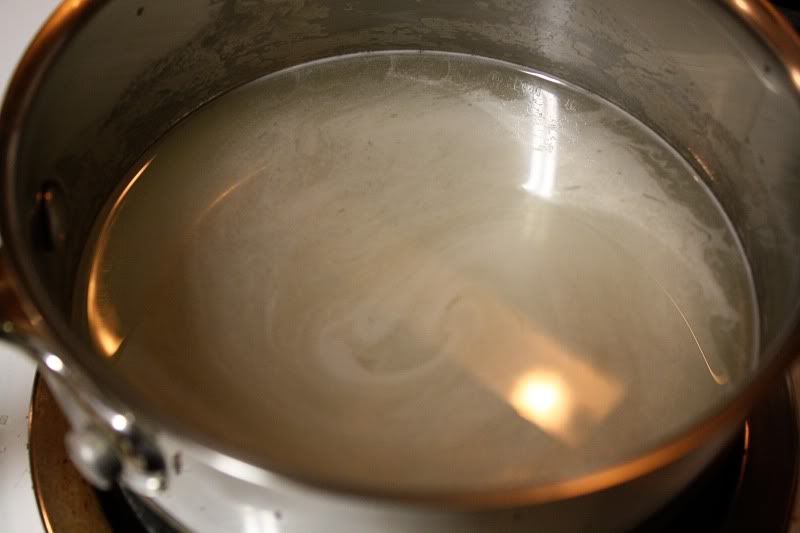 Remove from heat and add the cranberries. Stir to coat the cranberries in the syrup.
Now, transfer the cranberries and syrup to a baking dish or other container with an airtight lid. Refrigerate for 8 hours or overnight.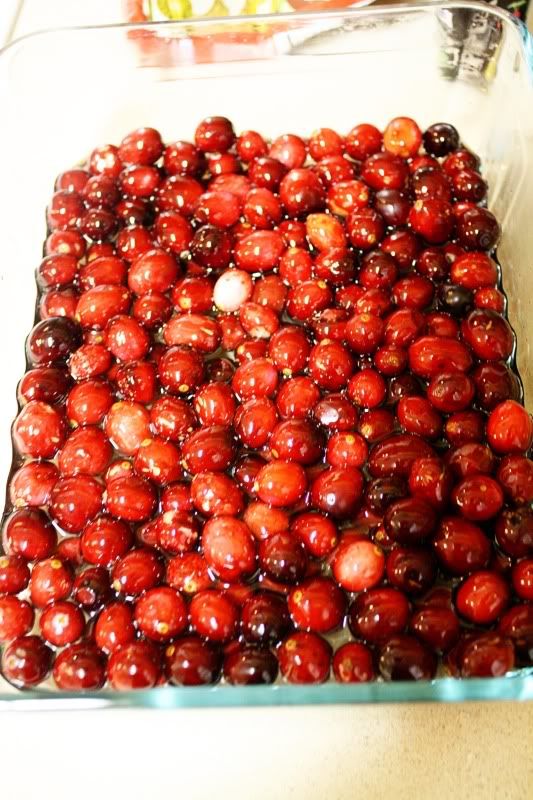 In the morning, pour the cranberry mixture into a colander to remove the excess syrup. You can save the syrup or discard it, your choice.
Then, coat the cranberries with the super-fine sugar. The remaining bits of syrup will help the sugar stick to the cranberries. Let sit for one hour, or until dry.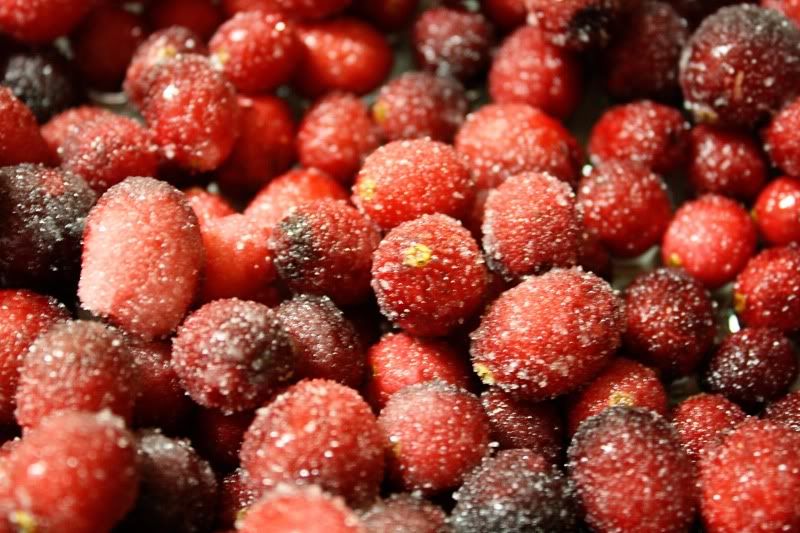 Y-U-M. 🙂
Hope everyone had a fantastic weekend! Only five more days until Christmas!
Thanks for looking!
Click here for a Printer-Friendly Version of this recipe.
br>