It's snowing outside, and it has been all morning!
We awoke this morning to a blanket of white on the ground, and it hasn't stopped sprinkling white stuff all day.
Since we live in North Texas, this is not something we are used to. In fact, the Minions had a great time frolicking in the snow.
I thought I'd share some of their escapades: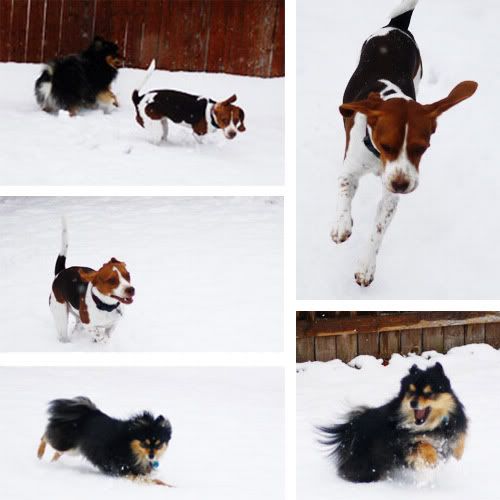 Kaylee had a lot of fun. There is nothing cuter than beagle ears flopping around.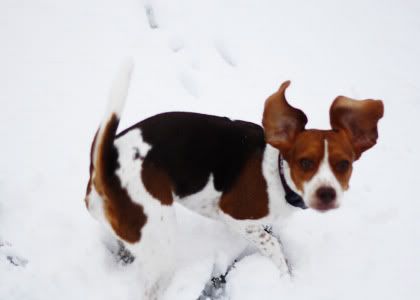 Isn't she a doll?
And Georgie was trying to eat the snowflakes as they fell around him!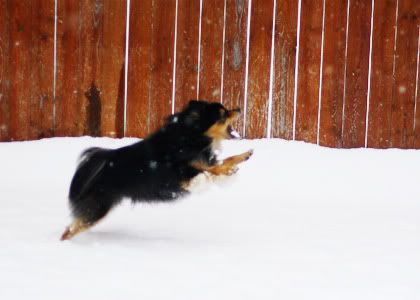 Since I don't have to work for the rest of the day, I plan on baking some cookies and making Taco Soup for dinner tonight. I'll take photos and post the recipes eventually.
Hope everyone stays warm and dry!
br>