I'm so excited to continue as a Verizon Wireless Ambassador for the next few months. As you know, I love any and all gadgets and the chance to test them out is something that makes my heart happy!
They recently sent me the Samsung Galaxy S III to test, and I have to say: I'm in love. This phone could be the end of my affair with Apple. I wanted to share a couple of my first thoughts with you. I plan to do some more in-depth posts on my favorite features of the phone (the CAMERA — swoon).
Widgets: I really love this phone's ability to use widgets, along with app icons, on your home screen. As you can see, I have a whole page dedicated to Gmail. This is so great because I don't have to actually OPEN the app to see if a new message is worth reading. (I get so much spam, you wouldn't believe).
Home Screen Arrangement: I also love that you can customize the arrangements of apps on your home screen. And that MyVerizon updater keeps track of the amount of data I use…as you can see, I've been abusing the unlimited data plan Verizon hooked me up with! blush
Vibration Gestures: Anytime you press and hold on the screen to enable an action, the phone vibrates to let you know that the gesture was received. I LOVE this. So many times, I've pressed and pushed and hit my iPhone screen wondering if it will actually work.
Home Screen Organization: It is SO EASY to rearrange home screens on this phone! Earlier today, I spent half an hour moving apps on my iPhone…UGH. Frustration. But with the Samsung Galaxy S III, it is so simple.
Favorites: You can add favorite numbers to your Home Screen so that you can quickly and easily call any of your contacts.
I'm having SO much fun with this phone. Look for MANY more posts to come about its features, along with some tips and tricks I've learned since getting it!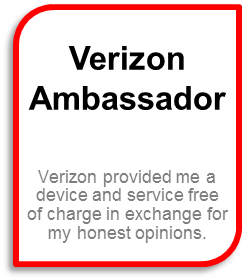 **Disclaimer** I am a Verizon Wireless Ambassador. I received a wireless device and phone/data plan free of charge to use for review and evaluation of Verizon Wireless products and services. As part of the program, I was asked to share my opinions with others, however, my opinions are my own. Please contact vzw@comblu.com with any questions about the Verizon Wireless Ambassadors' Program.
br>